New Jersey Paraplegia Injury Lawyer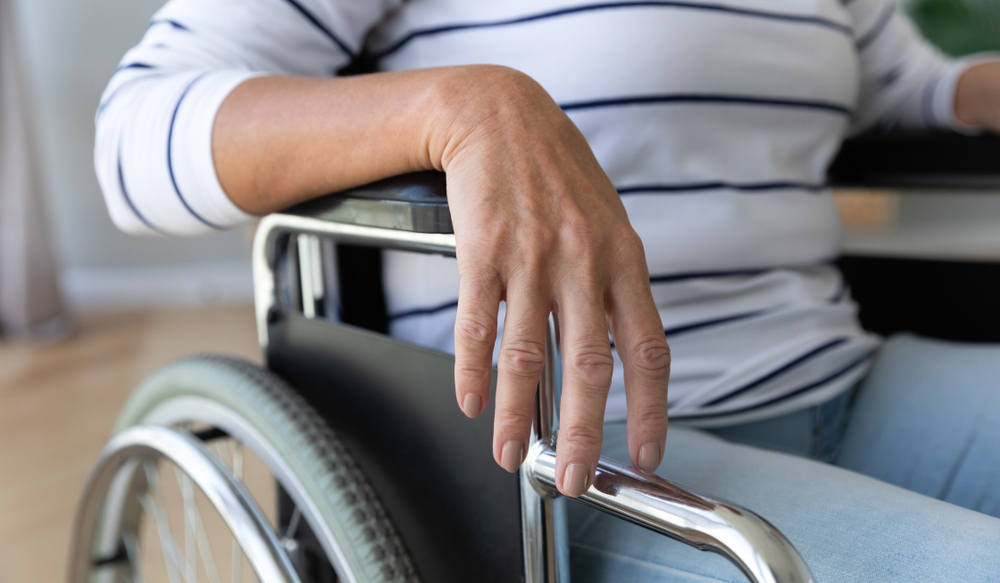 Skilled Paraplegic Injury Attorneys Seek Maximum Compensation for Accident Victims in Hudson County, Monmouth County, Morris County, Somerset County, Union County, and Throughout NJ
Apart from an outright fatality, one of the most serious outcomes of an accident is a serious spinal cord injury. The same applies to stroke, which is a serious health issue, especially for older populations. Paraplegia, which is defined as paralysis of the legs and/or the lower body, is a common outcome of stroke and bodily injuries involving the spinal cord. Paraplegia is expensive to treat and can derail your life, but the good news is that you may have recourse to recovery and compensation for your injuries. To learn more, contact an experienced New Jersey paraplegia injury lawyer at Blume Forte Fried Zerres & Molinari. Our experienced paraplegic injury attorneys in Morris County, NJ can help you navigate the complex legal landscape of personal injury law.
Cases That a New Jersey Paraplegia Injury Lawyer Can Handle On Your Behalf
According to the American Public Health Association, over five million people in the United States currently live with some form of paralysis. Most victims are under the age of 65, and over 40% are unable to work. Stroke is the leading cause of paralysis, but spinal cord injuries are the second-leading cause of this life-altering ailment.
There are many causes of paraplegia, including:
Gunshot wounds, assault, and violence
Stroke
At Blume Forte Fried Zerres & Molinari, our dedicated attorneys focus on making paraplegic injury victims whole again as far as compensation and financial recovery are concerned. There are many parties whose actions or negligence can cause or contribute to your paraplegia injury, such as:
Negligent drivers
Vehicle maintenance personnel
Doctors, nurses, and other healthcare professionals
An employer or work site operator
A device manufacturer
If you or a loved one suffered a spinal cord injury and paraplegia because of the actions or negligence of one or more of these parties, a trusted paraplegic injury attorney in Morris County, NJ at our firm will review your case and can represent you at no up-front cost so that you can recover the compensation you deserve for your physical, psychological, and other damages. These can include:
Medical treatment costs
Medicines and medical device costs
Therapy, rehabilitation, and job training costs
Lost income and lost earning potential
Future medical care costs
Pain and suffering
Protect Your Rights and Long-Term Well-Being with a Trusted Paraplegic Injury Attorney in Morris County, NJ
It can be hard to quantify the long-term impact of paraplegia on an individual. From the pain, suffering, and immediate healthcare costs associated with the injury to the loss of independence, depression, and secondary ailments that can accompany paraplegia such as the loss of sensation, bed sores, respiratory illnesses, and an acute loss of financial and physical independence, it can be exceptionally difficult to come to terms with and adjust to the paralysis and loss of bodily functions associated with paraplegia.
Even if you are not a victim, you may have to adjust work schedules, hire outside help, change occupations, move, or make other important life decisions to care for a loved one who suffered a paraplegia injury.
"Words cannot express how tremendously grateful I am to Jeff Zenna for his sincere compassion and legal assistance during one of the most challenging times in my life."
"I just wanted to take some time to thank you and your team for all your help in the last 3 1/2 years. Your confidence, professionalism, knowledge, and efficiency in resolving this case have been greatly appreciated by my family and I. "
"You exhibited a genuine caring for my predicament and the outcome. These are all qualities that are prized in any professional relationship."
You can trust a New Jersey paraplegia injury lawyer at Blume Forte Fried Zerres & Molinari to fight for your rights after an injury. We understand the challenges you face and know how difficult it can be to handle the workers' comp, bodily injury, insurance, and related laws and administrative procedures that paraplegia cases involve. We will help every step of the way by:
Providing you with a thorough assessment of your case so that you know what to expect as your case progresses;
Gathering evidence such as eyewitness statements, photos, video recordings, police reports, maintenance logs, and other forms of proof to back your claims of negligence against an at-fault party;
Quantifying your losses so that you are fully and fairly compensated for all accident-related losses and damages;
Negotiating with insurance companies, your employer, and other parties who may be involved in the case;
Representing you in court;
Ensuring that you do not miss important filing deadlines and are financially and physically secured from any antagonistic or threatening actions on the part of insurance agents or other liable parties.
Get Started on Your Case Today With a Paraplegic Injury Attorney in Morris County, NJ at Blume Forte Fried Zerres & Molinari
A qualified New Jersey paraplegia injury lawyer at Blume Forte Fried Zerres & Molinari will strive to secure the maximum compensation for your injuries that led to paraplegia by:
Proving that you were owed a duty of care by an at-fault party.
Demonstrating that there was a failure to meet that duty of care. Depending on the circumstances, this can be the duty of a driver to adhere to traffic laws, an employer to meet federal workplace safety codes, and medical professionals to meet treatment and care standards.
Gathering evidence to prove you were injured because of a breach of the duty of care that you were owed.
Doing this can take time and requires an understanding of the legal definitions of the duty of care and the evidentiary requirements that apply to these cases. Contact a qualified New Jersey paraplegia injury lawyer at our firm today for dedicated assistance with your case.
Frequently Asked Questions About Paraplegia Injury Cases in New Jersey
What is my case worth?
It depends on the severity of your injury, but spinal cord injury and paraplegia cases can cost the victim hundreds of thousands or even millions of dollars in lifetime treatment costs and economic damages. Our goal is to fully and fairly compensate you for these losses, so we will gather evidence and use the testimony of medical and economic professionals to determine a fair value for your claim.
I cannot follow through with an insurance claim because I am injured. What should I do?
We take cases on a contingency basis and can handle every aspect of your case for you if you elect to hire us to represent you. All you have to do is contact us for an initial consultation. Based on the case facts, if you have grounds for a claim, we will gather the evidence and will handle the negotiations, filings, and all other procedures that you must complete on your behalf so that you can focus on recovering.