New Jersey Surgical Error Lawyer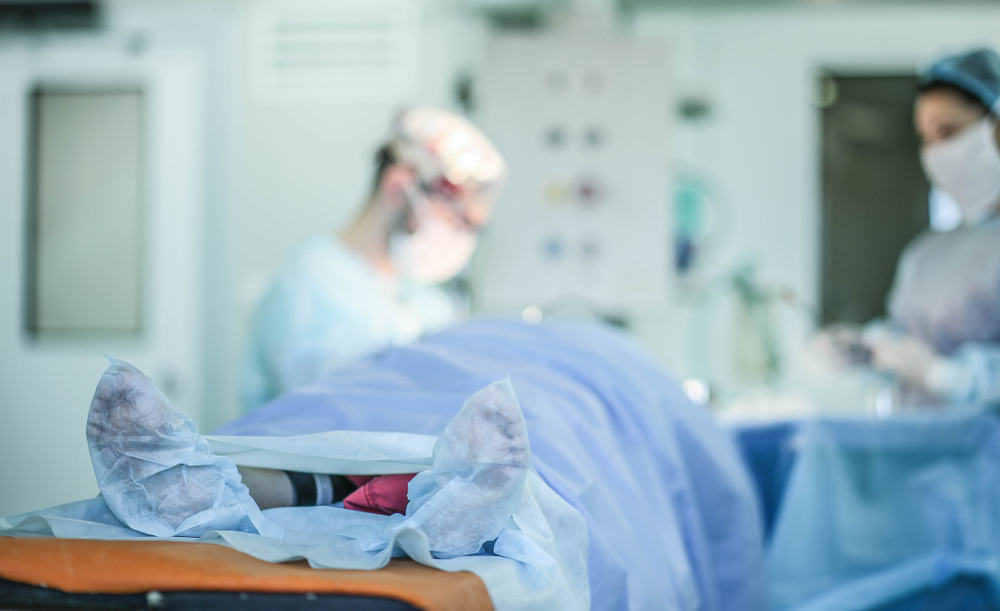 Surgery Injury Attorney in Morris County Fights for Rightful Compensation for Clients Injured By Surgical Errors in Hudson County, Monmouth County, Somerset County, Union County, and Throughout NJ
According to the CDC, accidents and unintentional injuries are the leading causes of death in the United States. They are responsible for almost 100 million emergency room visits every year. Injuries from surgical malpractice and deaths, however, tend to be underreported, as per a study from Johns Hopkins Medicine. This study found that medical treatment errors are responsible for almost 250,000 deaths every year. If you or a loved one has suffered a severe surgical injury, contact a qualified New Jersey surgical error lawyer from at firm as soon as possible.
Surgical error injuries can last a lifetime and can be expensive to treat, so reach out to an experienced surgery injury attorney in Morris County, NJ at Blume Forte Fried Zerres & Molinari for assistance with your case by a seasoned and dedicated legal team.
Surgical Risks and Common Causes of Errors in Morris County, NJ
The economic costs of surgical errors run into hundreds of millions of dollars every year. Many of these costs fall directly on the injured victims who face medical treatment expenses, lost wages, lower productivity, and other injury-related expenses, many of which they may have to pay for years or even a lifetime.
It is important to note that not every surgical error case is a result of malpractice. This is because it is known and understood that surgery can be dangerous. Winning a malpractice case will require you to demonstrate that you did not receive the standard of care required and expected of the procedure you underwent.
Some of the more common causes of surgical mishaps that can be grounds for a medical malpractice claim that Blume Forte Fried Zerres & Molinari's New Jersey surgical error lawyer can help you with include:
Poor communication: Communication failures can be the cause of a surgeon operating on the wrong site, the wrong patient, or not having the equipment needed for surgery available when needed. Communication failures can also lead to adverse reactions to medications or dosage errors, all of which can have devastating consequences.
Neglect or errors: Surgeons are human, and they can make mistakes or may not exercise as much care as they should for a given procedure. Mistakes that can lead to a surgical error include a failure to properly sterilize equipment or using equipment that is known to be inadequate or defective.
Fatigue: Surgeons can work long shifts that can lead to fatigue, increasing the probability of making an error during surgery.
Poor planning: If a surgeon does not thoroughly review a patient's history, illness, and needs, he or she may face unexpected complications as the surgery progresses.
Incompetence: A surgeon may not have the experience, training, or certification needed for a particular procedure but may still elect to move forward with it, which can be dangerous for the patient.
All of these factors can lead to a deadly or harmful surgical error. If you suspect you or a loved one was affected by any one of these factors, you may have grounds for a medical malpractice claim. Contact a reputable New Jersey surgical error lawyer at our form today so that we can investigate your case and gather the evidence needed to file a compensation claim.
How Can a Surgery Injury Attorney in Morris County, NJ Help You With Your Surgical Error Claim?
Our team of injury attorneys specializes in filing insurance claims and pursuing personal injury claims on behalf of innocent victims of medical negligence of every kind. From failures in emergency room care and anesthesia accidents to hospital negligence and physician malpractice cases, we are here to help you recover the compensation you deserve after suffering injuries due to the wrongful actions or negligence of another party in the medical field.
Some of the medical malpractice cases we can help you pursue compensation for include:
Foreign object injuries: About half of all surgical error cases involve foreign objects being left in patients, such as sponges, gauze, paper, tissue, and even clamps and scalpels. These objects can puncture internal organs and blood vessels while causing infections and pain.
Incorrect procedures: About 25% of all medical malpractice cases involve the wrong procedure being performed on a patient. In such cases, the patient may sustain new injuries instead of having old injuries treated, doubling the pain and suffering they experience.
Wrong operation site: About 25% of medical malpractice cases involve procedures being performed on the incorrect part of the body. This can lead to, for example, a healthy organ or healthy body tissue being operated upon or even removed.
Wrong patient cases: While this is rare, it still happens. There have been reports of operations being performed on the wrong patient due to mixups during hospital check-in, patient registration, or the pre-op preparation process.
Contact a Top-Rated New Jersey Surgical Error Lawyer at Blume Forte Fried Zerres & Molinari for Assistance with Your Surgical Injury Case
Our legal team specializes in medical malpractice claims. We will guide you through every step of your case and will help you complete the legal and administrative steps that are required to recover compensation for your injuries. Contact a trusted New Jersey surgical error lawyer at our firm today for a confidential, no-obligation case evaluation.
Frequently Asked Questions About Surgical Error Cases in New Jersey
How much does legal representation cost to file a surgical malpractice claim?
Our firm works on a contingency fee basis. We do not charge anything up-front and only collect if you win your claim. This means you can leave every aspect of your case to a qualified surgery injury attorney in Morris County, NJ from our firm at no charge and focus on recovering while we handle your case for you.
What can a New Jersey surgical error lawyer at your firm do for me?
We will first investigate your case. If you have grounds for a medical malpractice or surgical error claim, we will gather evidence, interview relevant parties, gather training logs and operational records relevant to your procedure, as well as photo and video evidence to build a case. We will then file a claim with the relevant insurer, represent you in insurance negotiations, and fight your case in court if it goes to trial. From start to finish, we will handle every aspect of your case until you win a settlement or the courts determine the correct legal outcome for your claim.