New Jersey Wrongful Death Lawyer
Legal Representation After an Accidental Death
Under New Jersey law, a wrongful death is a death caused by someone else's careless, reckless or deliberate actions. A wrongful death can be a murder, and you may bring a lawsuit even if there's a criminal case pending. More often, wrongful deaths are caused by "accidents" that could have been prevented if the people, businesses or organizations responsible had been reasonably careful.
Nearly any type of accident or incident can cause a wrongful death in New Jersey, including:
After an unexpected death, families may be too immersed in shock and grief to consider monetary compensation surrounding their family's loss. Medical, funeral and other costs related to the death can pile up quickly. In addition, if a family losses a wage-earner, it's lost some or all of its means to pay those and other bills.
A wrongful death lawsuit can never bring a loved one back or right a wrongdoing resulting in a person's passing; but it can help families thrown into a financial crisis by a death they never could have anticipated. In some cases, a lawsuit can also compensate you for emotional losses, and punish wrongdoing by the person or organization responsible for your loss.
The law firm of Blume Forte has practiced law in New Jersey since 1929. We're proud of our record of substantial recoveries for our clients, including more than $320 million in settlements and verdicts in the last 5 years alone. Our firm specializes in cases that present complex medical and legal issues. We have a doctor on staff and many attorneys specially Certified as Civil Trial Attorneys by the Supreme Court of New Jersey. We have the resources to handle even the most complex case.
If you're considering a wrongful death lawsuit in New Jersey, contact Blume Forte at 973-845-4421 today for a free consultation with a skilled New Jersey wrongful death lawyer.
"Words cannot express how tremendously grateful I am to Jeff Zenna for his sincere compassion and legal assistance during one of the most challenging times in my life."
"I just wanted to take some time to thank you and your team for all your help in the last 3 1/2 years. Your confidence, professionalism, knowledge, and efficiency in resolving this case have been greatly appreciated by my family and I. "
"You exhibited a genuine caring for my predicament and the outcome. These are all qualities that are prized in any professional relationship."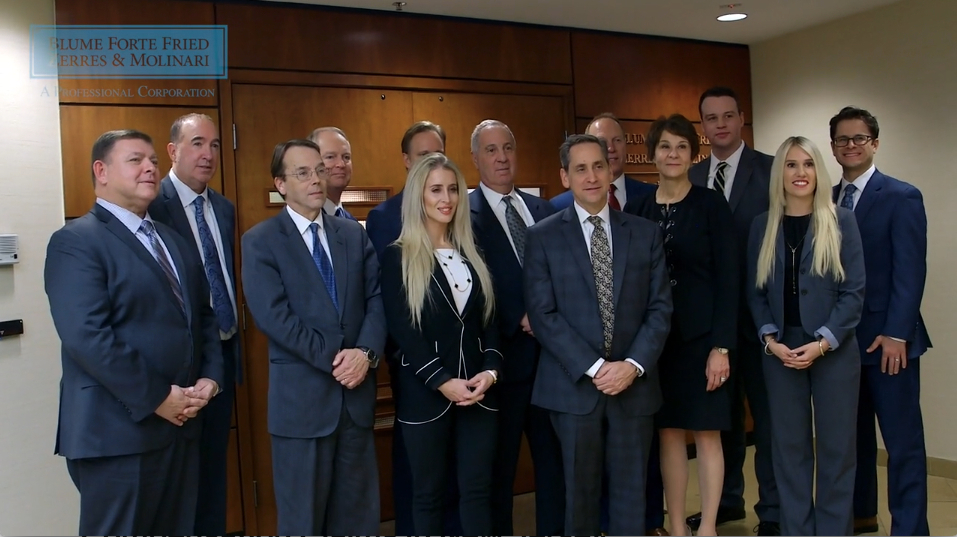 Frequently Asked Questions About New Jersey Wrongful Death
How much does it cost to hire a wrongful death lawyer?
When you're dealing with the aftermath of losing a loved one and the expenses that follow, you may be wary of the cost of hiring a lawyer. The attorneys at Blume Forte work on a contingency basis. The contingency fee will be a percentage of what is awarded to you. They only get paid if they are successful in winning your case. Contact a wrongful death lawyer for a free consultation and to further discuss the costs of hiring a lawyer.
What to do when dealing with wrongful death?
Losing a loved one through the reckless or deliberate actions of someone else can be difficult to process. You may be left with many bills and loss of income. You shouldn't have to suffer from a financial crisis during an already difficult time. It's important to contact an experienced wrongful death lawyer who will get you the compensation you deserve.
What is the average wrongful death case worth?
The worth of a wrongful death case varies greatly due to everyone facing different damages. You or your family may be left with expensive bills from medical and funeral costs. Losing a wage-earner can also put a family in hard times. You may also be compensated for emotional pain and suffering. Speak with an experienced wrongful death lawyer to get a better understanding of what your case may be worth. They will be able to give you an estimate based on your damages.
ADDITIONAL INFORMATION