New Jersey Spinal Cord Injury Lawyer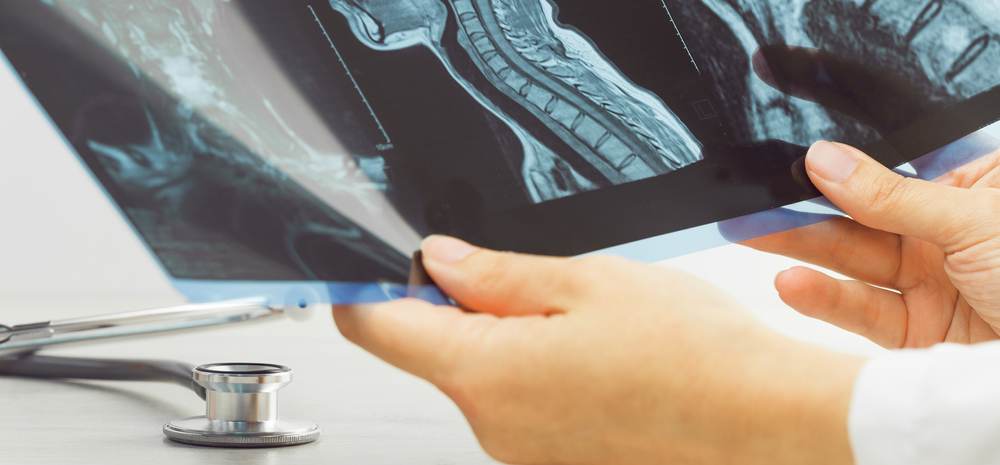 Our Spine Injury Attorneys Skillfully Handle Complex Cases in Hudson County, Monmouth County, Morris County, Somerset County, Union County, and Throughout NJ
Few injuries are as serious and life-altering as spinal cord injuries. Spinal cord injuries can have severe and long-lasting impacts on injured victims and their families. According to some estimates, the lifetime treatment and economic costs of spinal cord injury cases can run between $900,000 and over $4 million per case, depending on case-specific factors such as the age of the victim and their occupation. If you or a loved one suffered a spinal cord injury, contact a qualified New Jersey spinal cord injury lawyer at Blume Forte Fried Zerres & Molinari for assistance with your case and legal guidance about what to do after an accident.
Protect Your Rights with a New Jersey Spinal Cord Injury Lawyer at Blume Forte Fried Zerres & Molinari
Spinal cord injuries are often the result of trauma. In many cases, another person or party may be to blame for causing your injury. There are time limits for filing personal injury cases in New Jersey, but your spinal cord injury can lead to lifelong ailments and medical treatment costs so do not delay and contact our team today. We will investigate your case and put together a damages recovery claim if your accident warrants compensation.
According to the National Institutes of Health, the leading causes of spinal cord injuries are:
These factors affect different populations differently. For example, automobile crashes are the leading cause of spinal cord injuries for victims aged 45 and younger, whereas slips and falls are the leading cause of spinal cord injuries for individuals over the age of 45. Spinal cord injuries tend to occur more frequently on weekends and warmer months, indicating a possible correlation with outdoor activities during these times, such as motorcycle riding and diving.
According to the National Spinal Cord Injury Statistical Center, there are over 17,000 new spinal cord injury cases every year, and approximately 350,000 people currently live with some form of spinal cord injury.
The economic cost of these injuries runs in the tens of billions of dollars every year, and you may be unable to work, move around independently, or enjoy simple life pleasures after suffering a spinal cord injury. Depending on how your accident occurred, a New Jersey spinal cord injury lawyer at our firm can help you fight for the compensation you deserve.
"Words cannot express how tremendously grateful I am to Jeff Zenna for his sincere compassion and legal assistance during one of the most challenging times in my life."
"I just wanted to take some time to thank you and your team for all your help in the last 3 1/2 years. Your confidence, professionalism, knowledge, and efficiency in resolving this case have been greatly appreciated by my family and I. "
"You exhibited a genuine caring for my predicament and the outcome. These are all qualities that are prized in any professional relationship."
Spinal Cord Injury Cases We Can Help You With
The spinal cord is how the brain communicates with the rest of the body. If it sustains damage, injury, or is severed, it can result in serious medical problems.
Spinal cord injuries can either be complete, in which case the brain is entirely cut off from communicating with the body, or incomplete, in which case there are still some connecting nerves in the spinal cord that allow the brain to communicate with the body. These injuries can lead to:
Total or partial physical incapacitation
Loss of range of motion
Pain
Loss of sensation
Bed sores
Depression and mental anguish
Spinal cord injuries do not yet have a cure, but certain treatments can reduce the impact of these injuries, such as steroids that are administered when the injury first occurs. Unfortunately, however, injury victims can still suffer a wide range of secondary illnesses beyond those listed above, such as pneumonia, upper respiratory infections, and muscle atrophy because of being bedridden or immobile for extended periods.
Depending on the circumstances of your case, we can help you recover compensation for:
Accident-related medical treatment expenses, including emergency room treatment, hospitalization, surgical procedures, and medicines;
Follow-up care, physical therapy, and psychological therapy and rehabilitation;
Medical devices and equipment such as wheelchairs and home upgrades to accommodate a disability;
Home health care;
Future medical care and all related expenses;
Lost income and compensation for lost earning potential;
Pain and suffering;
Wrongful death.
Seek Compensation for Your Injuries and Losses with a New Jersey Spinal Cord Injury Lawyer at Blume Forte Fried Zerres & Molinari
Because of how serious they are and the specialized treatment that they require, spinal cord injuries can be exorbitantly expensive to treat. Furthermore, if you were injured because of the actions of someone else, you have the right to compensation for your losses. Unfortunately, the more severe your injuries, the harder the pushback you can expect from the at-fault party and their insurer. Your best chance at winning the compensation you deserve is to work with an experienced spine injury attorney in Morris County, NJ from our firm. Our team has the skills, legal expertise, compassion, and dedication needed to fight a spinal cord injury case on your behalf, so contact our team of spine injury attorneys in Morris County, NJ today for a free, confidential, and no-obligation case evaluation.
Frequently Asked Questions About Spinal Cord Injury Cases in New Jersey
How do I know who is at fault for my accident?
It depends on how your accident occurred. For example, another driver, a vehicle owner, or a vehicle maintenance team can all be at fault for spinal cord injuries and damages that arise from a vehicle accident case, whereas a doctor, nurse, treatment team, or even a medical device manufacturer can be at fault for spinal cord injuries that are caused by poor medical treatment or surgical errors. Our job is to determine who was at fault and why and to gather the evidence needed to back your claims so that you are fairly and fully compensated for your losses.
What will a New Jersey spinal cord injury lawyer do for me?
We will review your case, gather evidence to determine fault for the accident, interview witnesses, and quantify your losses. We will then put together an insurance claim for you, negotiate with the insurance company, and represent you in court if your case goes to trial. We take no up-front fees and only collect if you win, so contact us today for no-risk representation by our spine injury attorney in Morris County, NJ.