New Jersey Nursing Home Negligence Lawyer
Legal Help for Victims of Negligence in Nursing Homes
We all hope that as our loved ones get on in years, they will be able to maintain active and healthy lives, where they can independently, or with our assistance, perform activities of daily life. Unfortunately, it is often the case that health issues make it impossible for persons to care for themselves, even with their family's help. Under those circumstances, it may be required that a person become a resident in a nursing home. In addition, younger people whose conditions are chronic, or who are undergoing long convalescence (e.g., after a stroke, etc.), and can't care for themselves, may need to have care rendered at a nursing home.
While there are many very fine nursing homes, others fail to provide proper and adequate care which comports with the standards established by the State and the nursing home community.
Some Of the The Most Common Examples Of Nursing Home Negligence Are:
Failure to monitor or restrain residents resulting in accidental injury
Failure to maintain tracheotomies or ventilator support
Failure to prevent infection and its spread
General neglect resulting in dehydration and other conditions
Administrative failures in the hiring of unqualified personnel
In New Jersey, the State Ombudsman's Office of the Division of Health and Senior Services, is the entity which is assigned to oversee nursing homes and any allegations of neglect of nursing home residents. For more information, call (877)582-6995, or write to the Office of the New Jersey State Ombudsman, P.O. Box 852, Trenton, NJ, 08625.
On a national level, Ombudsman information may be found at: http://www.ltcombudsman.org.
New Jersey personal injury attorneys and medical staff at Blume Forte have the experience and knowledge to determine if the care rendered at a nursing home was substandard and if such negligence resulted in an injury for which damages may be recovered. Contact us at 973-845-4421 for an evaluation at no cost to you.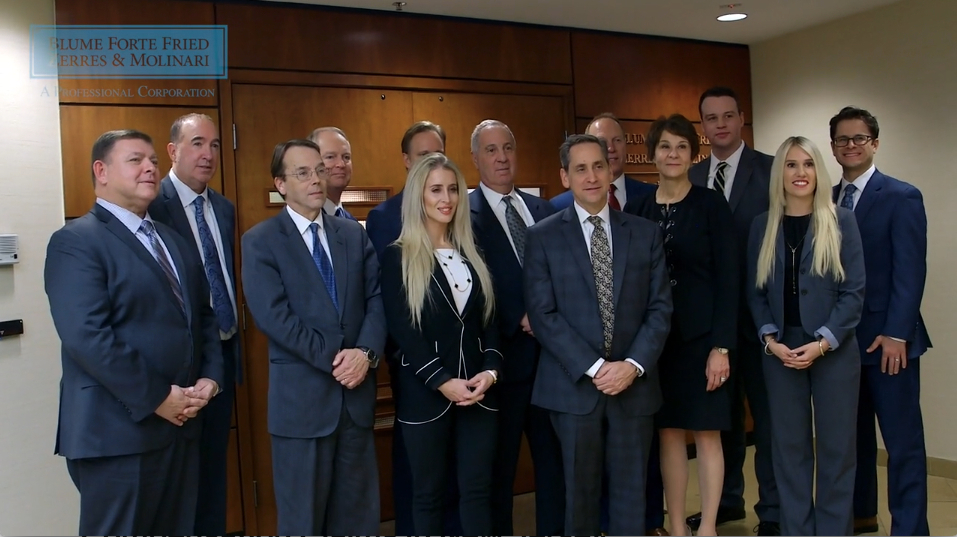 Frequently Asked Questions About New Jersey Nursing Home Negligence
How much does it cost to hire a nursing home negligence lawyer?
At Blume Forte, our attorneys get paid from contingency fees. A contingency fee is a percentage of your reward money the lawyer receives if the case is won. This allows you to have little risk when taking your claim to court. Our firm also offers your initial consultation to be free of charge. During the consultation, your attorney will further discuss any other fees and costs associated with hiring an attorney.
What to do when your loved one is harmed from nursing home negligence?
If you have a loved one in a nursing home you should always be on the lookout for evidence of neglect. You should remove your loved one from the nursing home if negligence took place putting them in danger. Hiring a skilled nursing home negligence lawyer will help protect the well-being and legal rights of your loved one. Contact a Blume Forte lawyer to further discuss the details of your case.
What is the average AOP case worth?
The damages your loved one has suffered from will determine the outcome of your case. If the abuse resulted in death you can expect to recover a higher amount. The most common damages you may be compensated for are medical expenses, pain and suffering, and emotional distress. For the best estimate of how much your case is worth, speak with a knowledgeable personal nursing home negligence attorney.
Additional Information