Norberto A. Garcia
TELEPHONE: 973-845-4421 | EMAIL ME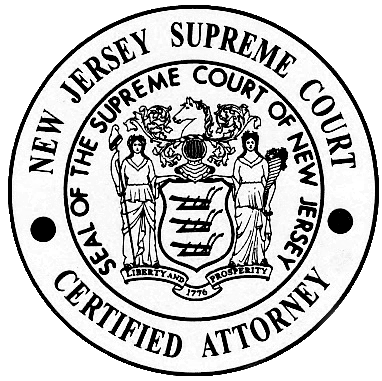 Attorney Bio
As a Certified Civil Trial Attorney and member of the American Board of Trial Advocates (ABOTA), Norberto A. Garcia has represented clients in a broad spectrum of personal injury matters including automobile accidents, construction accidents, premises liability, and medical malpractice.
Mr. Garcia's first exposure to the law was in college at Seton Hall University where he worked for Pressler & Pressler in East Hanover as a collection team manager. While attending the University of Pennsylvania Law School, he worked for the Bronx Legal Aid Society assisting public defenders. Shortly upon graduation from Law School, he joined Sinins & Bross in Newark and began working for the rights of negligence victims. He later joined Blume, Goldfaden, Berkowitz, Donnelly, Fried & Forte where he became a partner in 2008. He became Of Counsel and later partner with Javerbaum, Wurgraft in 2013. He returned to the Blume firm as a partner effective April 1,2019.
Born in Camaguey, Cuba, he came to the United States with his parents as a young child and grew up in Hudson County. He has a B.A. cum laude in history from Seton Hall University and graduated from the University of Pennsylvania Law School. He has been admitted to the bars of New Jersey, New York, and Pennsylvania. He is fluent in Spanish. Mr. Garcia resides in Kinnelon, New Jersey with his wife and two sons. He is a member of St. Mary's Church in Pompton Lakes.
Awards & Accolades
Designated as a New Jersey Super Lawyer from 2013 through 2022 (10th-consecutive year listed in Super Lawyers) in the field of personal injury. And was selected to Rising Stars from 2006 – 2007.
Selection Process & Criteria
Click here for Super Lawyers selection process information.
Associations & Memberships
Mr. Garcia is currently the Vice President of the New Jersey State Bar Foundation, an organization dedicated to promoting law-related education and giving all New Jersey residents a basic understanding of the legal system. He has also served the organization as a trustee since 2009. He is the co-chairperson of the New Jersey State Bar Association's Diversity Committee.
Mr. Garcia is the past president of the Hudson County Bar Association, where he served as a trustee from2000 through 2013, He is currently a trustee of the Hudson County Bar Foundation.
Mr. Garcia has been certified by the New Jersey Supreme Court as a civil trial attorney since 2001. He has been active in the Hudson County Inns of Court program since 1996 and is currently a master in the program. He served as a president of the North Hudson Lawyers Club in 2003. He has been co-chairperson of the Hudson County Civil Practice Committee since 2003. The committee serves as a liaison between the civil bench and bar on issues affecting civil practice, arranges seminars and holds an annual meeting between all the civil judges and the bar to address rule changes and other concerns.
Mr. Garcia is a member of the executive committee of the Civil Trial Bar Section of the New Jersey State Bar Association. The section provides a forum for the professional advancement of civil trial attorneys. He served on the Supreme Court Office of Attorney Ethics, District VI Fee Arbitration Committee from 2004 through 2009, becoming its chairperson in 2009. From 2005 through 2008 he served on the Supreme Court Committee on Minority Affairs, which advises the New Jersey Supreme Court on how the state judiciary can assure fairness, impartiality and equal access to the courts. It also monitors legislation that may affect minority citizens of the state.
He is an incoming 2019 trustee of the New Jersey State Bar Association.
Lectures
Additionally, he lectures on civil practice issues for various bar organizations including the New Jersey Institute for Continuing Legal Education, the New Jersey State Bar Association, the New Jersey Association for Justice, The National Business Institute of Continuing Legal Education and the Hudson County Bar Association.
Significant Cases & Recoveries
Mr. Garcia has had numerous jury trial verdicts in cases where the defendant's insurance company was not making any offers. In recent years these verdicts on "no-pay" cases include Ryou v. Kim (Bergen County) $420,000.00, Savi v. Cohen (Hudson County) $300,000.00, Manzanal v. Manzanal (Hudson County) $237,000.00, Pak v. Lee (Bergen County) $200,000.00, Magner v. Geico (Essex County) $124,000.00 and Lowery v. Smith (Union County) $70,000.00.
Other significant recent trial verdicts include Suarez v. Benoit (Hudson County, Fatal Bus Crash) $1,240,000.00, and Baldeon v. Molfetta (Hudson County, fall on ice) $829,000.00.
In addition to these jury trial verdicts, Mr. Garcia has achieved millions of dollars in settlements for his clients throughout his career. Recent settlements include a $450,000.00 dram shop case, a $625,000.00 auto case, and a $2.1 million trucking accident case.
2019 NJAJ Meadowlands Seminars
11/20/2019: Ethics and Legal Malpractice: Investigation and Ethics: Social Media, Litigation Group and Use of Investigators
11/21/19: Openings and Closings: Hear it from the Masters: Closing Argument in a Trucking Case
11/22/19: Litigation at Sunrise: Damages: Embracing Prior Injuries and Claims to Maximize Recovery