New Jersey Quadriplegia Injury Lawyer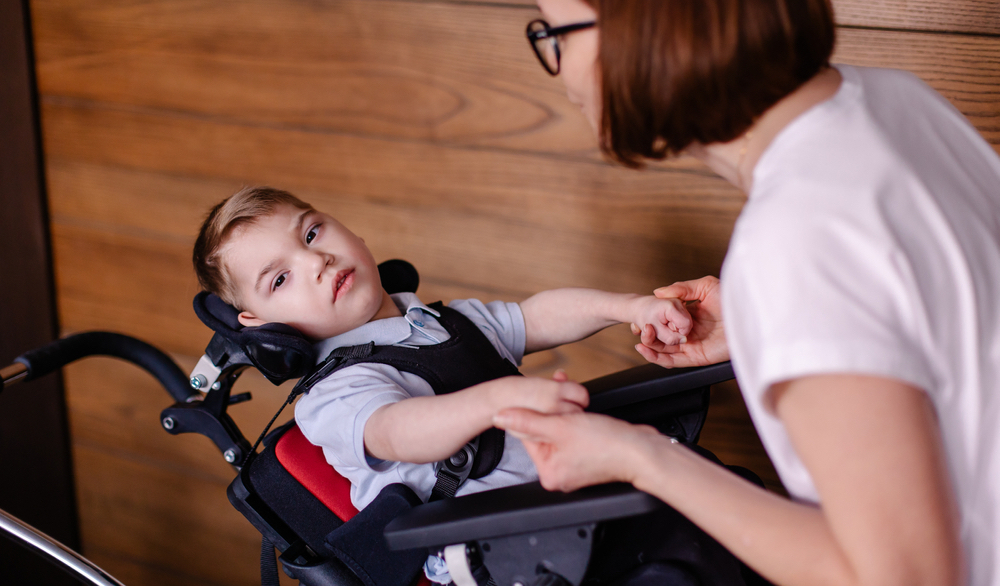 Experienced Quadriplegic Injury Attorney Defends Clients' Rights to Compensation for Their Injuries in Hudson County, Monmouth County, Morris County, Somerset County, Union County, and Throughout NJ
Quadriplegia is the paralysis of both arms and legs (hence the suffix quadri which means "four"). It can be complete, in which case the victim loses total sensation and motor control of the body, or partial, in which case the victim retains some level of sensation or motor control over the body. Quadriplegia is often caused by injury and trauma, although it can also be caused by birth defects and illnesses. If you know someone who has suffered a quadriplegic injury – whether complete or partial – we are here to help. Do not suffer alone, and do not forgo the compensation you may be entitled to. Contact a New Jersey quadriplegia injury lawyer at Blume Forte Fried Zerres & Molinari for assistance with your case.
Quadriplegic Injury Attorneys in Morris County, NJ Handle Complex Catastrophic Injury Cases
Treating spinal cord injuries can cost hundreds of thousands of dollars per case, with lifetime medical costs and treatment expenses easily surpassing several million dollars per case for many people. These losses are in addition to the loss of income, earning potential, quality of life, and independence that quadriplegics are forced to live with after an accident.
Males suffer quadriplegia at a rate that is five times higher than that of females, and this can be linked to participation in outdoor sports and activities such as diving, driving, and motorcycle riding, although violence, stroke, birth injury, and slip and fall accidents are also common causes of quadriplegia in both males and females of all ages.
"Words cannot express how tremendously grateful I am to Jeff Zenna for his sincere compassion and legal assistance during one of the most challenging times in my life."
"I just wanted to take some time to thank you and your team for all your help in the last 3 1/2 years. Your confidence, professionalism, knowledge, and efficiency in resolving this case have been greatly appreciated by my family and I. "
"You exhibited a genuine caring for my predicament and the outcome. These are all qualities that are prized in any professional relationship."
According to the National Institutes of Health, even with the right treatment at the right time, spinal cord injury victims who suffer from quadriplegia often live only 10 years or so on average after their accident. Furthermore, while 80% of traumatic spinal cord injury victims should be able to live at home and perform gainful work after receiving treatment, only 20% or so actually do.
The harsh reality of a quadriplegia injury is that you may be unable to work and live independently, and you will likely face excessive medical treatment expenses. What's more, your injury may have been due to the carelessness, negligence, or wanton recklessness of another party.
We are here to help. A qualified New Jersey quadriplegia injury lawyer at Blume Forte Fried Zerres & Molinari will:
Review your case at no cost;
Walk you through what you need to know about the personal injury, insurance, and negligence laws that apply to your case;
Gather evidence if your case warrants a claim;
Determine who was at fault for your accident;
Identify the insurance policies that can be used for recovery;
Quantify your accident-related losses and damages so that you are fairly compensated;
Negotiate with insurance companies, your employer, or other parties implicated in your accident;
Represent you in court and handle your case from start to finish until your claim and case are finalized.
Proving Negligence and Recovering Compensable Damages with a Trusted New Jersey Quadriplegia Injury Lawyer
Depending on how your accident occurred, you may be able to recover damages from one or more of the following parties:
A driver, trucking company, truck fleet operator, vehicle maintenance crew, or road repair team for motor vehicle accidents that cause a spinal cord injury leading to quadriplegia;
A doctor, nurse, medical team, healthcare services institution, medical device manufacturer, or pharmaceutical company if medical malpractice, medication error, or a defective medical device led to your quadriplegia;
An employer who failed to provide appropriate training or safety equipment to its employees or did not meet OSHA safety standards;
Based on the specifics of your case, we can potentially file an injury claim for compensation with:
Your employer to recover compensation via a workers' compensation policy;
Your health insurance provider;
The insurer of a hospital or medical team;
A driver or trucking company's insurer;
The insurer of third parties such as Uber and Lyft that may cover accident-related damages of drivers using their app.
Contact a Reputable New Jersey Quadriplegia Injury Lawyer for Experienced Legal Guidance Today
Quadriplegia victims and their families face substantial financial and emotional costs after an accident. Total rehabilitation and recovery are currently not medically possible, and full-time care is almost always required for quadriplegics. In cases where another party's negligence or misconduct led to your injury, a New Jersey quadriplegia injury lawyer from our firm can help.
Personal injury laws can be complex, and it is not uncommon for insurers to deny and reject claims on no basis. A qualified quadriplegic injury attorney in Morris County, NJ from our firm will investigate your case and determine if – and how much – you may be entitled to in compensation for your losses. We will also fight your case until a final determination is reached. Contact us today for a free, no-obligation case evaluation.
Frequently Asked Questions About Quadriplegia Injury Cases in New Jersey
Will my insurance payout be capped?
Spinal cord injuries and quadriplegia are usually categorized as catastrophic injuries and you may have grounds for filing a lawsuit for damages, especially if the applicable insurance policies (such as your employer's workers' compensation plan) are insufficient to meet your needs. We will gather the evidence needed to file for the maximum compensation payout you are entitled to by law.
Will future losses and damages be included in my claim?
Yes. Insurance companies may approach you with a one-off payout contingent on you not bringing forth a personal injury claim against them. This is common in serious cases that are expected to cost more than the average personal injury payout. You must speak with an experienced quadriplegic injury attorney in Morris County, NJ at our firm first and do not accept any such offers. We will make sure that your future lost wages, future medical treatment expenses, and all applicable economic and non-economic losses are included in your claim. We do this using expert testimony from doctors, quantitative projection specialists, and economists to safeguard the future financial well-being of our clients.