New Jersey Child Injury at School Lawyer
Legal Help For Families After A Child Is Injured
Kids get hurt every day, suffering injuries that could have been prevented. The Centers for Disease Control and Prevention (CDC) reports that nearly 3 million children under the age of 5 suffer an injury that requires medical treatment each year. On average, that means 12 out of every 100 children under 5 suffer injuries each year. The biggest reason for this is that kids engage in activities that adults don't, like jumping on a trampoline. Sadly, many child injuries are related to negligent, careless, or reckless actions of other people. A dangerous driver, the manufacturer of toys or cribs, negligent pool or amusement park owner, or even doctors can injure children. Children also often get injured at the hands of abusive babysitters or daycare workers. In any of these situations, your family needs to contact an experienced New Jersey child injury at school lawyer.
Blume Forte Fried Zerres & Molinari has been there for many families going through the tough situation of an injury to a child. We've helped them pursue the compensation they needed to heal and move on. Let us help you.
We can be reached at 973-845-4421.
Common Causes Of Child Injuries
Any injury is terrible, but injuries to children can be especially tragic. When kids are at school, daycare, or on playgrounds, parents trust that these places are safe for their children. But, sometimes a lack of protection, supervision, or safety can lead to an injury to a child. Here are the most common causes of child injuries:
What If My Child Was Hurt At A New Jersey Public Playground Or Park
In situations where your child was injured at a public park or playground, you must file a claim with the government entity responsible for the property. This is usually the city or county where the park is located. An experienced lawyer can help you pursue claims against local governments.
Can The Child's Guardian Bring A Claim?
Yes. Any parent or guardian of a child under the age of 18 can bring a claim. The statute of limitation for personal injury claims in New Jersey is two years. This means you have a short time to start your claim. In child injury cases, a child technically has until two years after turning 18 to file a lawsuit for a personal injury. But, waiting that long might not help your case. Getting in touch with an experienced attorney as soon as possible is best.
"Words cannot express how tremendously grateful I am to Jeff Zenna for his sincere compassion and legal assistance during one of the most challenging times in my life."
"I just wanted to take some time to thank you and your team for all your help in the last 3 1/2 years. Your confidence, professionalism, knowledge, and efficiency in resolving this case have been greatly appreciated by my family and I. "
"You exhibited a genuine caring for my predicament and the outcome. These are all qualities that are prized in any professional relationship."
What Happens To Money That A Child Recovers In A Claim?
In situations where a settlement claim is award to a child, the recovered amount is usually deposited with the court in the county where the child lives. The money remains in what's called a "Surrogate's" account. This just means that the court is holding the money for your child. During the time of the settlement agreement and your child turning 18, the money stays put (and earns interest).
Contact A New Jersey Child Injury At School Lawyer Today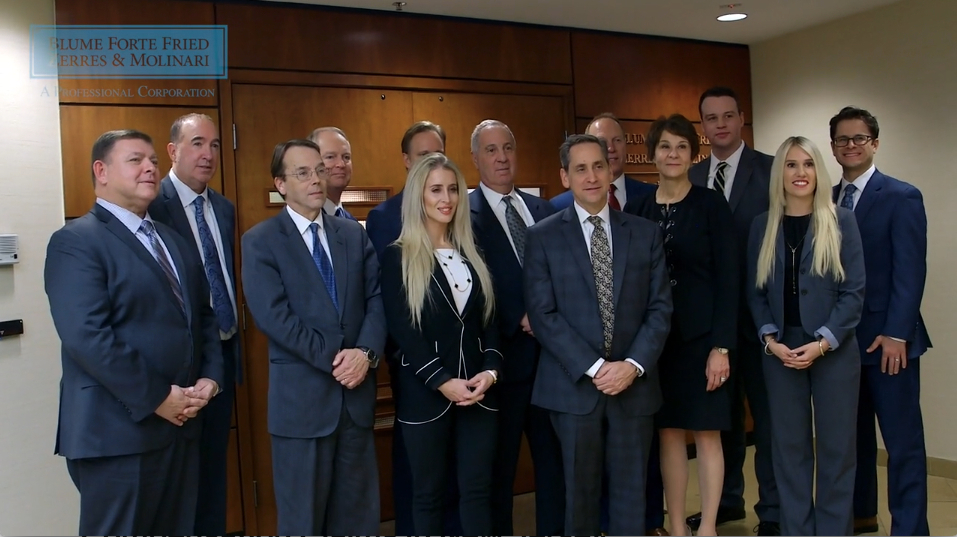 Blume Forte Fried Zerres & Molinari is prepared to fight for your injured child's rights. We've been there to support and represent many New Jersey families. Let us do the same for you. You can contact us at 973-845-4421.
Frequently Asked Questions About Child Injuries At School
How much does it cost to hire a child injury lawyer?
Lawyers for personal injury matters operate on a very different payment structure than lawyers for other matters. The attorneys at Blume Forte work on a contingency basis. This means they will get a percentage of what is awarded to you. They only get paid if they are successful in winning your case. We also offer a free initial consultation to discuss your case. During the consultation, we can discuss in greater detail the fees and costs associated with hiring an attorney.
What to do when your child is injured?
A child being injured can be traumatic for everyone involved. You should always try to remain calm for the sake of the child. Immediately seek medical attention after the injury occurs. If you're able to, you should perform first aid until the paramedics arrive. The aftermath of your child getting injured can be a difficult and confusing time. Contact an experienced personal injury lawyer who will fight for your child's rights.
What is the average AOP case worth?
The compensation you'll receive for your case depends on the extent of your child's damages. Some common damages are pain and suffering, medical bills, disability, and emotional distress. For a clearer image of your case's worth, contact a knowledgeable personal injury lawyer at Blume Forte to discuss possible compensation.
ADDITIONAL INFORMATION