New Jersey Ophthalmology Malpractice Lawyer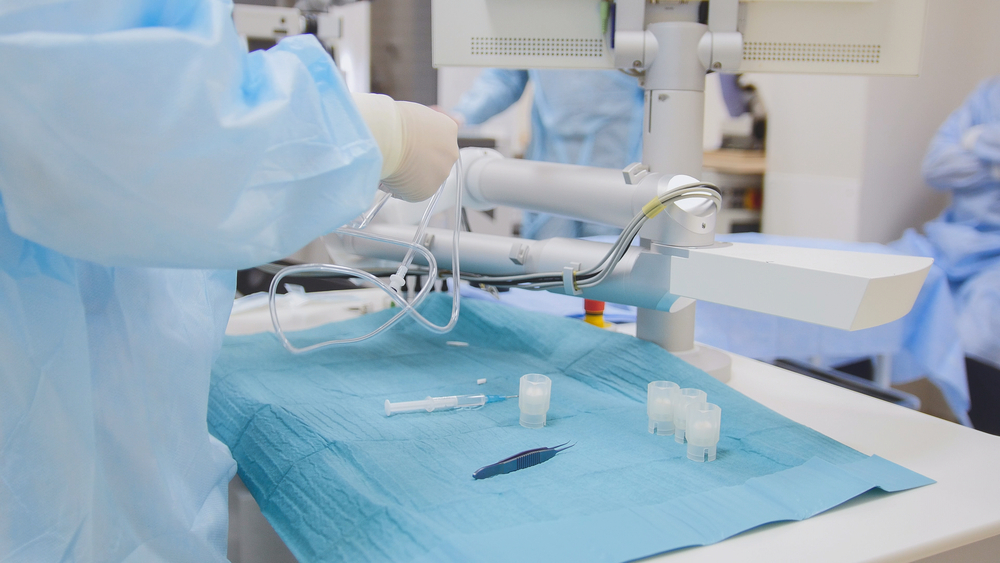 Dedicated Optometry Injury Attorney Pursues Financial Compensation for Injured Victims in Hudson County, Monmouth County, Morris County, Somerset County, Union County, and Throughout NJ
Vision and hearing injuries are sometimes categorized as catastrophic, and the accidents that cause them are closely tracked by the CDC and the National Institute for Occupational Health and Safety (NIOSH). About 90 million adults in the United States are at a high risk of vision loss, but thousands suffer from serious eye and vision injuries after visiting the doctor. When you go to the doctor, you expect to receive skilled and competent treatment, but when the opposite happens and you are injured or lose your vision, there is little you may be able to do to recover. You have the right to file for compensation for such injuries, and an experienced New Jersey ophthalmology malpractice lawyer at Blume Forte Fried Zerres & Molinari is here to help you do just that. Our team is just a call away, so contact us for assistance from a top-rated optometry injury attorney in Morris County, NJ today.
Common Cases an Optometry Injury Attorney in Morris County, NJ Can Handle for You
There are many ways you can suffer an eye injury. A qualified New Jersey ophthalmology malpractice lawyer can help you build a case and file for compensation for any of the following situations:
Delayed diagnosis, misdiagnosis, or a failure to diagnose eye disorders, leading to the worsening of an eye condition or a missed opportunity to rectify vision or eye issues;
Failure to consult with specialists who could have helped prevent or limit the severity of an ophthalmological illness or disorder;
Medical errors as a result of poor training, caregiver fatigue, measurement errors, patient mix-ups, scanning/testing errors, or administrative mistakes;
These errors, omissions, and oversights can lead to:
Physical damage to the eye
Decreased or total loss of vision
Eye infections
Loss of an eye (when the eye must be surgically removed)
Skilled Optometry Injury Attorney in Morris County, NJ Has Extensive Experience Handling Vision Loss and Eye Injury Cases
The mistakes and errors outlined above are some of the leading causes of eye and vision injuries. Seeking compensation for preventable or accidental vision injuries will require us to show that:
The party you hold responsible for your injuries – in this case, a medical treatment team – owed you a duty of care;
The party in question failed in their responsibility of providing you with competent care;
An accident or mishap occurred as a result of the at-fault party's negligence, errors, incompetent action, or inaction;
You suffered losses or injuries directly tied to the accident.
There are multiple ways that the duty of care is defined in medical treatment settings. For example, a doctor or surgeon must have the skills and training required to treat and perform procedures on you; nurses and hospital staff must have the training, equipment, and even the rest required to ensure that they do not make mistakes or put patients in harm's way. Similarly, hospital administration staff have a duty of screening employees, providing safety equipment and training, properly scheduling, and monitoring all hospital staff to prevent accidents and ensure that all procedures and operations are handled in accordance with all applicable standards.
How a Reputable New Jersey Ophthalmology Malpractice Lawyer Can Help
Eye and vision injuries can last a lifetime and they can be expensive to treat. They can be painful as well and can prevent you from being gainfully employed. This can have ripple effects on you and your family, since lower earning potential, the need for care, changing family schedules, and trips to and from doctor's appointments can take a serious toll on you. We will help you by:
Investigating your case
Gathering evidence to prove a breach of the duty of care
Identifying all liable parties
Communicating with insurers, your employer, and other parties on your behalf
Keeping you updated as your case progresses
Determining a fair value for your case so you are fully compensated for your losses
Optometry Injury Attorney in Morris County, NJ Handles Complex Medical Malpractice Cases
It can be difficult to differentiate between the known risks of medical procedures and surgeon or caregiver errors that lead to eye injuries. If you experienced a suboptimal or unexpected outcome from your eye procedure, you should speak with a New Jersey ophthalmology malpractice lawyer at our firm as soon as possible. It could be that caregiver negligence or errors caused your injuries. You would need to obtain the testimony of a medical expert to the effect that you did not receive proper or standard care and that you were injured as a result. From there, we will file an insurance claim on your behalf and negotiate a settlement so that you can get back on your feet and pay for the procedures, care, and accident-related expenses you are forced to face because of your injuries.
Contact a New Jersey Ophthalmology Malpractice Lawyer Today for Skilled Legal Representation
We provide a zero-fee guarantee, and you only pay if we win your case. We handle eye and vision injury cases of every kind, and a trusted optometry injury attorney in Morris County, NJ at our firm is just a call away. Do not hesitate to contact us today for assistance with your case.
Frequently Asked Questions About Ophthalmology Malpractice in New Jersey
What can I recover from my eye injury?
You can file a claim to recover all accident- and injury-related losses and damages, including but not limited to your medical bills, treatment expenses, lost wages, lost earning potential, pain, suffering, and the loss of your quality of life due to being unable to see or see properly because of your eye injury.
How are damages calculated?
Economic damages such as medical bills and lost income are calculated using treatment invoices and pay stubs. Non-economic damages such as pain and suffering are calculated using the testimony and assessments of medical and economic experts. Together, these figures make up your total claim. We will gather evidence to identify and then quantify all accident-related losses and injuries so that you are fully and fairly compensated for your injuries. Call a New Jersey ophthalmology malpractice lawyer at our firm today to learn more and to receive the expert legal guidance you need to win your medical malpractice claim.