Firm News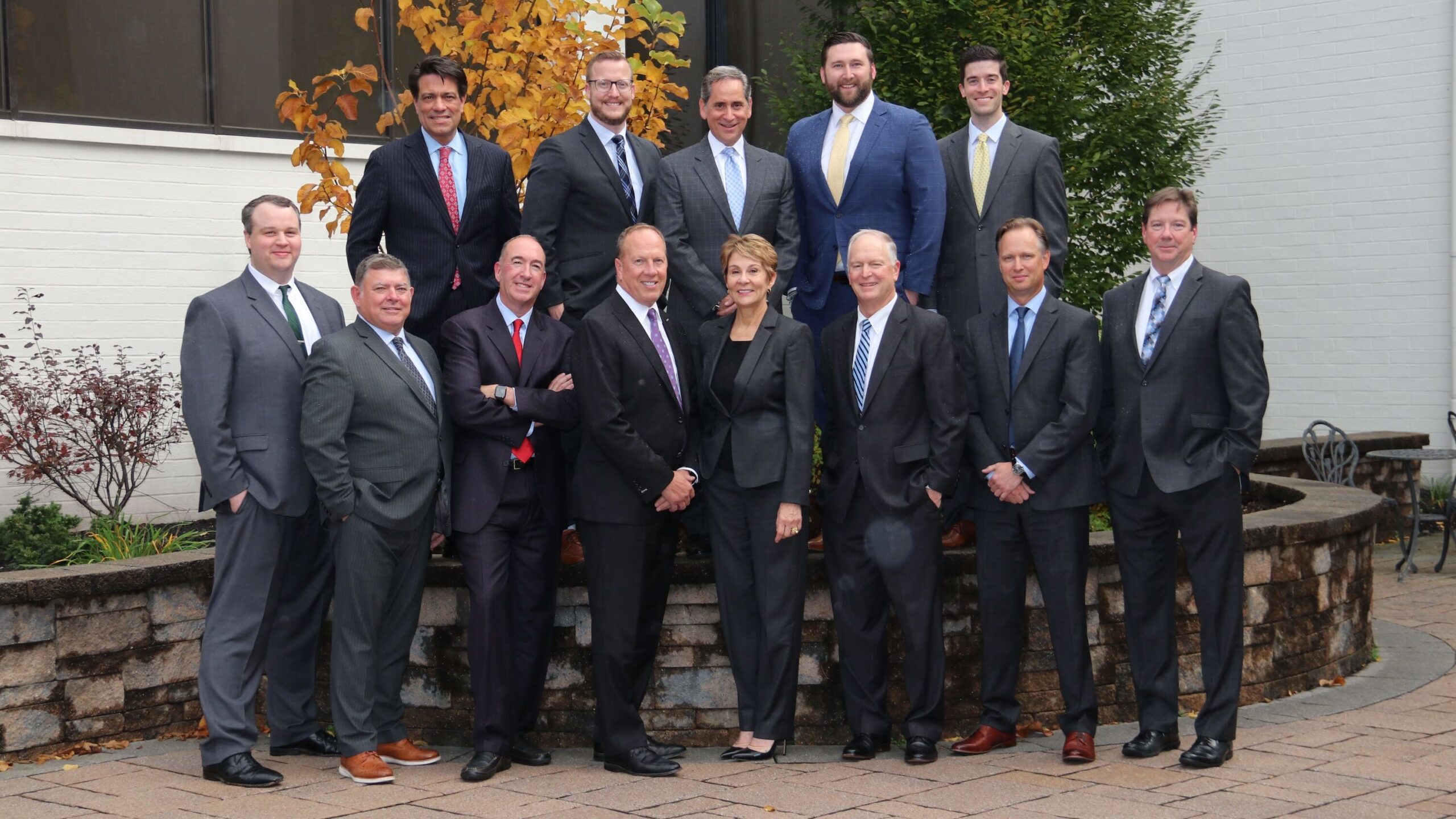 ---
Our Latest Newsletter
For the most recent issue of our newsletter, click here.
---
Firm Announcements, Media Mentions, and Publications
2023
SETON HALL LAW STUDENT TEAMS – Outstanding Law Student Pro Bono Awards
This award recognizes an individual law student or students who excelled in supporting pro bono or legal aid programs for underserved communities. A group of nine current and former Seton Hall Law students will receive the award for developing a series of informational videos for survivors of domestic and sexual violence, who represented themselves in restraining order hearings. Blume Forte law clerk, Sarah Souaid has been named a recipient of the award.
Congratulations Blume Forte Fried Zerres & Molinari Law Clerk, Emily Fetsko, For Receiving the Northern New Jersey Chapter Law School Scholarship!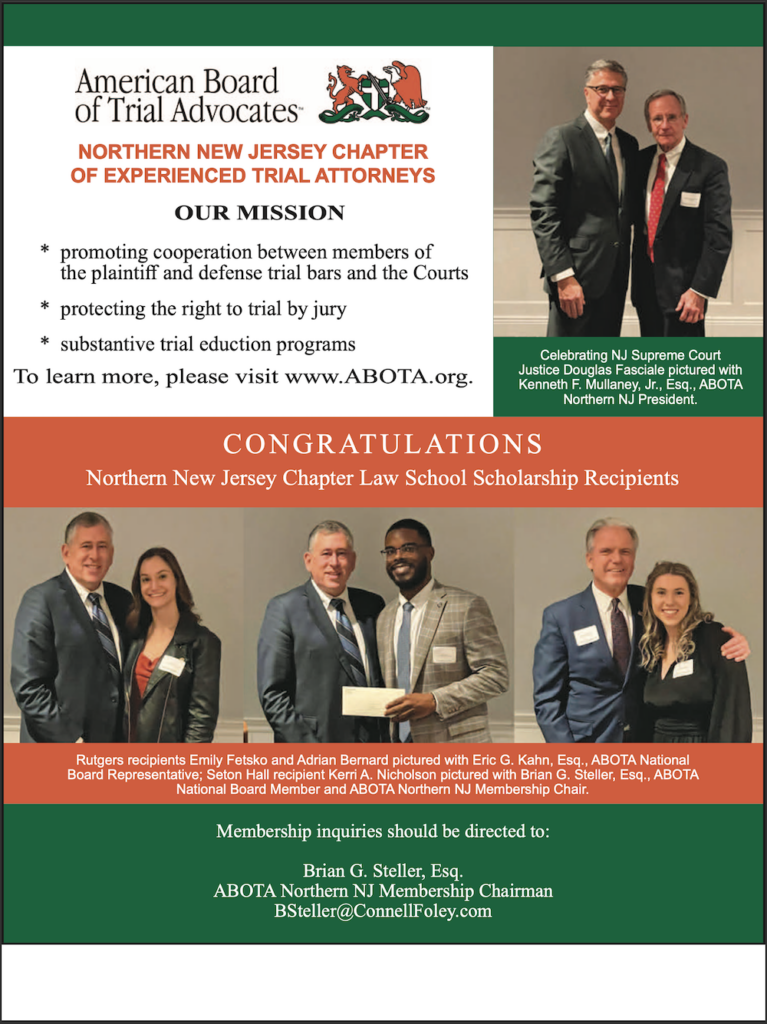 ---
2022
Chambers School Annual Walk.Run.Roll 5k Sponsored by Blume Forte Fried Zerres and Molinari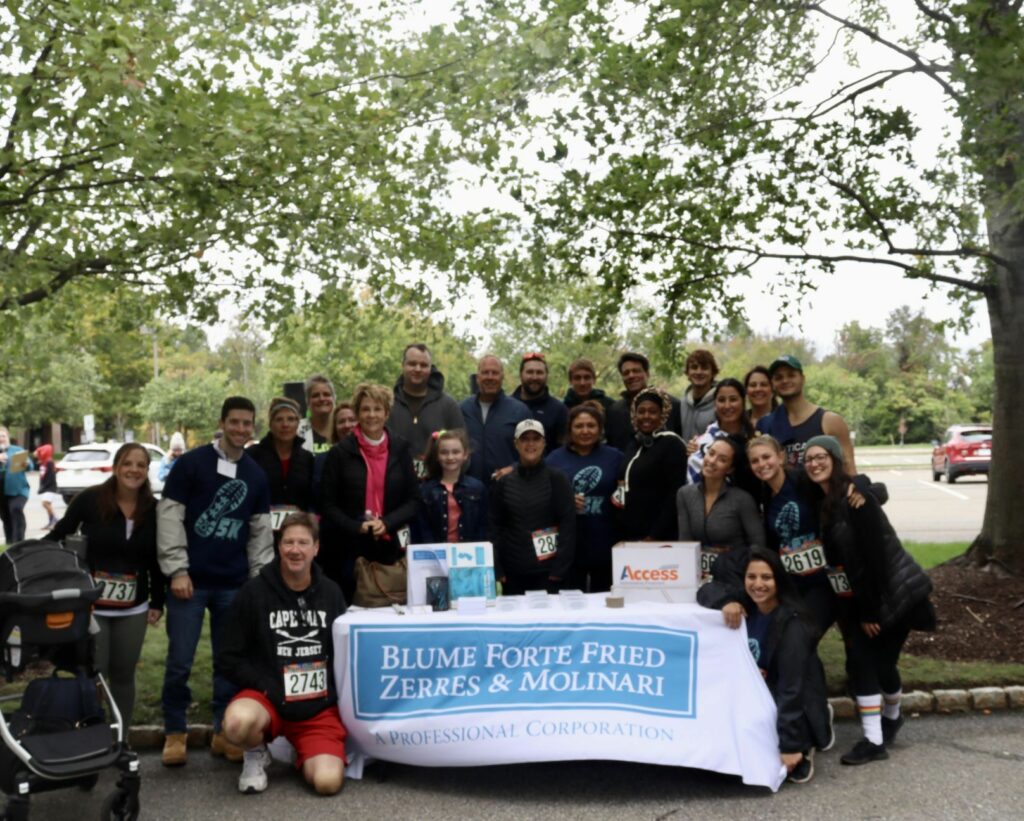 On Sunday, October 2, 2022, P.G. Chambers School hosted its annual Walk.Run.Roll 5k. Blume Forte Fried Zerres and Molinari was proud to sponsor the event and Associate Terrence Hull Esq. served as co-chair. "Team Blume Forte" had an impressive showing with 28 participants in the race. The 5k raised donations and awareness for the Morris County School, which provides therapies and interventions for more than 900 children with physical, language, sensory, and learning disabilities.
Welcome Third-Year JD Candidates to the 2022-2023 Law Clerk Program!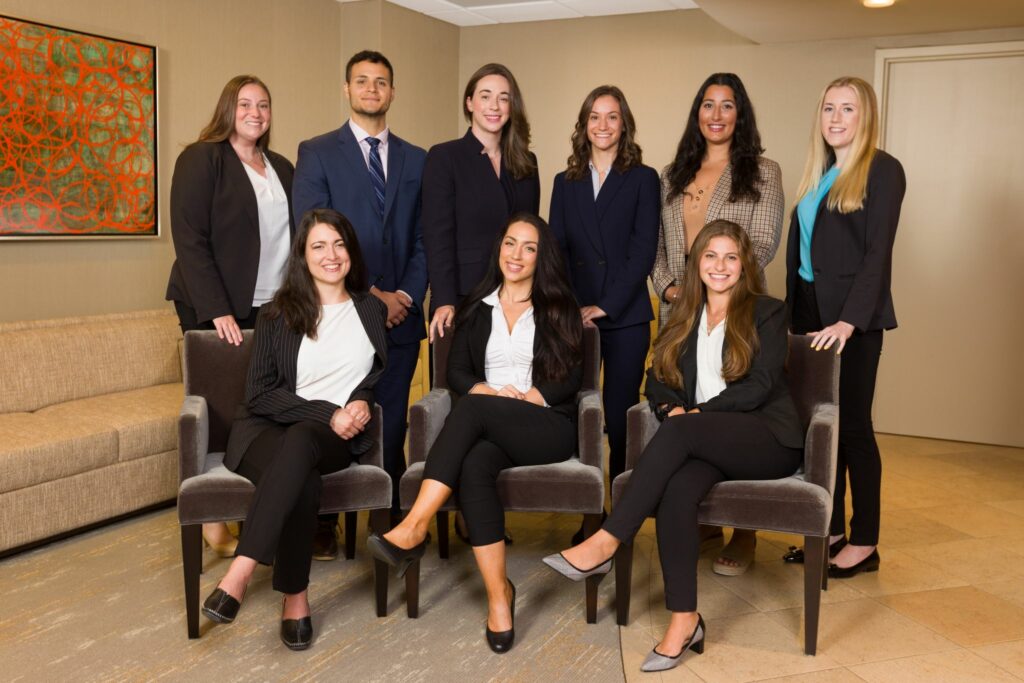 Blume, Forte, Fried, Zerres & Molinari is pleased to welcome nine third-year JD candidates from Seton Hall and Rutgers law schools, who are participating in our 2022-2023 Law Clerk program. The participants work for a full year under the direct supervision of partners and associates on a variety of tasks. The program provides them with hands-on experience in all aspects of a personal injury litigation practice. Our clerks assist their attorneys with research and writing projects, pleadings, discovery requests and responses, motions and briefs. They have the opportunity to observe hearings, depositions, mediations, Court conferences, arbitrations and trials, all of which will provide to them an invaluable experience that will inform their future careers in the law. All of the law clerks who sought judicial clerkships after graduation have secured positions: four with Law Division judges, one with an Appellate Division judge, and one with a New Jersey Supreme Court justice. This year's law clerks are: [first row] Eve Litvak (Seton Hall), Allison Ens (Rutgers), Heather Brandspiegel (Rutgers), [second row] Erin McNamara (Seton Hall), Alexander Wukovitz (Rutgers), Sarah Wisniewski (Seton Hall), Emily Fetsko (Rutgers), Sarah Souaid (Seton Hall), and Kimberly Begley (Seton Hall).
Awards & Prestigious Positions
Congratulations to Jeffrey Zenna for being named as the Chairman of the New Jersey District 10B ethics Committee.
Congratulations to Norberto Garcia for receiving the 2022 Hudson County Bar Association Lawyer of the Year award. The award is presented in cooperation with the bar associations across the state to lawyers who are respected by colleagues for their character, competence, and exemplary professional behavior.
Welcome 2022 Law Clerks!
Blume, Forte, Fried, Zerres and Molinari has, for over four decades, maintained a Law Clerk Program for promising law students.
Candidates, from Seton Hall University Law School and Rutgers Law School, are evaluated on a number of criteria, with particular attention to scholastic achievement, and to research and writing skills. Once hired, the Law Clerks work with the Firm for a full year, assisting their respective supervising attorney(s) in all aspects of plaintiff personal injury litigation.
By working closely with their supervising attorneys and staff, the Law Clerks provide invaluable insight and assistance, all the while honing their skills and learning how to properly litigate a personal injury case.
Over the years, a large percentage of Blume, Forte Law Clerks have secured Judicial Clerkships following law school graduation – with judges in the Law Division and Appellate Division, and with justices on the New Jersey Supreme Court.
This year's Law Clerks are Heather Brandspiegel, Allison Ens, Emily Fetsko and Alexander Wukowits (Rutgers Law School); and Kimberly Begley, Eve Litvak, Erin McNamara, Sarah Souaid and Sarah Wisniewski (Seton Hall University School of Law).
Seminars & Panels
Norberto A. Garcia is moderating the panel Hot Tips for Hot Litigators for NJ ICLE on 8/18/22
Aug 18, 2022
Carol L. Forte is participating in a seminar given by the American College of Trial Lawyers
Carol will be demonstrating how to do a direct examination of a plaintiff's expert in a medical malpractice case.
---
2019
Richard J . Villanova has a speaking engagement on June 29, 2019 – Preparing and Presenting the Auto Injury Case
---
2017
Blume Forte Hosts CLE on Taxation Issues
This event is the latest in a continuing CLE series hosted by the firm for colleagues in other firms.
May 15, 2017
Mitch Makowicz to Provide Overview of Medical Malpractice Law in New Jersey
Mitch Makowicz is a featured speaker at an upcoming CLE event in Gloucester County
April 20, 2017
NJ State Bar Presents Fried with 2017 McLaughlin Award
David Fried was presented this week with the 2017 James J. McLaughlin Award
February 17, 2017
Ken Elwood Obtains $1.95 Million Work Injury Settlement
A woman who almost lost her arm in a New Jersey work-related injury obtained the settlement in this Somerset County injury lawsuit.
February 6, 2017
---
2016
IN PRINT: The Firm Contributes to a New Jersey Law Journal Special Issue on "Auto Injury"
In an exclusive supplement on Automobile Injury published today by the New Jersey Law Journal, the firm discusses the challenges handling cases where plaintiffs who have sustained non-traditional injuries have doctors who do not want to be involved in the lawsuit.
January 25, 2016
---
2015
Blume Attorneys Listed in "The Best Lawyers"
A number of firm attorneys were selected for inclusion in the 2016 edition of "The Best Lawyers," and three were named "Lawyer of the Year."
August 21, 2015
Blume Forte Receives Award at New Jersey Law Journal "Hall of Fame" Dinner
The firm takes top honors in New Jersey Medical Malpractice recoveries
May 1, 2015
Blume Forte Hosts New Jersey Attorney CLE Event
The firm has re-launched their popular networking breakfast series and added CLE credits
March 24, 2015
Blume Forte Receives Coveted "Litigator Award"
Blume Forte recognized for excellence in multimillion dollar personal injury litigation in New Jersey.
February 10, 2015
---
2014
IN PRINT: Fried Authors Medical Malpractice Article for New Jersey Lawyer Magazine
In an exclusive supplement on Automobile Injury published today by the New Jersey Law Journal, the firm discusses the challenges handling cases where plaintiffs who have sustained non-traditional injuries have doctors who do not want to be involved in the lawsuit.
August 1, 2014
Zerres Named "Lawyer of the Year"
Michael Zerres recognized by Best Lawyers in America
October 9, 2014
---
2012
"Recovering Money Damages for Brachial Plexus Injuries"
The firm's work is featured in an article from Outreach Magazine
May 15, 2012