Cynthia M. Craig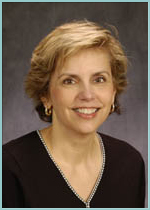 TELEPHONE: 973-845-4421 | EMAIL ME
View my significant recoveries
*Results may vary, depending on your particular facts and circumstances.
Awards & Accolades

Designated as a Super Lawyer 2006 – 2022 (17th-consecutive year listed in Super Lawyers) in the fields of personal injury & medical malpractice and listed in Best Lawyers 2008 – 2017.
Selection Process & Criteria
Click here for Super Lawyers selection process information.
Click here for Best Lawyers selection process information.
Click here to view Ms. Craig's Avvo Profile/Rating and click here to view the AVVO rating process.
Attorney Bio
CYNTHIA M. CRAIG, Esq. joined Blume Forte as "of counsel" on April 1, 2004. A New Jersey attorney since 1979, Ms. Craig had maintained a solo practice in which she represented plaintiffs in all types of personal injury claims, including medical malpractice, automobile accidents, fall down, and product liability cases.
For more information (Curriculum Vitae), click here.
Publications
Ms. Craig has written and lectured extensively in all areas of personal injury and medical malpractice law and is considered one of the state's leading authorities on issues of automobile insurance law. She co-authored the treatise New Jersey Auto Insurance Law, now in its 15th edition, and has been cited as authoritative in more than 50 reported decisions of New Jersey state and federal courts.
Click here to view Ms. Craig's publications.
Significant Cases
Most recently, Ms. Craig represented the amicus Trial Attorneys of New Jersey in the matter of DiProspero v. Penn, 183 N.J. 477 (2005), in which the New Jersey Supreme Court ruled that the Appellate Division and dozens of lower courts had been applying the Automobile Insurance Cost Reduction Act of 1998 too restrictively. The decision resulted in reversals of hundreds of cases that had been wrongfully dismissed by the lower courts. Shortly after the Supreme Court decision was issued, Ms. Craig argued Imerman v. Munoz, 379 N.J. Super. 169 (App. Div. 2005), in which the Appellate Division ordered the holding of DiProspero retroactive to cases "in the pipeline": those cases that were on appeal or that had not proceeded to final judgment before the DiProspero decision was published.
Click here for information on a significant Appellate Division decision obtained by Cynthia Craig.
Honors & Recognitions
Cynthia Craig has been recognized by the Bar Register of Preeminent Lawyers, which is limited to only the most distinguished law practices: those that have achieved the AV-rating in the Martindale-Hubbell law directory. She has been honored by the Association of Trial Lawyers of America for her outstanding pro bono service to individuals and families who sought compensation under the September 11 Victim Compensation Fund. She was also honored by the Association of Trial Lawyers of New Jersey for her advocacy on behalf of all injured auto accident victims, including her role in the successful resolution of the DiProspero case in the New Jersey Supreme Court. In 2005, she was named by the New Jersey Law Journal as one of 50 outstanding women and minority attorneys in New Jersey.
Education
Ms. Craig received her bachelor's degree magna cum laude in 1973 from Dickinson College, where she completed her undergraduate degree in 2 ½ years. She received her Juris Doctor degree in 1979 from Georgetown University Law Center in Washington, D.C.
Bar Admissions
Ms. Craig is admitted to the Bars of the State of New Jersey, the Federal District Courts for New Jersey, the Southern District of New York, the Eastern District of New York, and the United States Court of Claims.
Associations & Memberships
She is a member of the Association of the Trial Lawyers of New Jersey, the New Jersey State Bar Association, and the Essex County Bar Association.
In 2005, Ms. Craig completed the second of two four-year terms on the New Jersey Supreme Court Ethics Committee. This was her last year as Chair of District VB. The District Ethics Committees investigate and, where warranted, prosecute complaints against New Jersey attorneys for violations of the Rules of Professional Ethics.