New Jersey Clergy Sexual Abuse Lawyer
New Jersey Lawyers Fight for Fair Compensation for Survivors of Childhood Clergy Abuse in Monmouth County and Middlesex County
Surviving sexual abuse as a child can have a profound impact on every aspect of your life as an adult. When the abuse was perpetrated by someone who you trusted and relied upon, such as a member of the clergy, the emotional damage resulting from that violation of trust can last a lifetime. As strongly as you may fight against the psychological trauma of suffering from being sexually abused as a child, the bottom line is that those emotional scars understandably run deep and will have an impact on your life going forward. You may not realize it, but under New Jersey law, you may have the right to receive financial compensation for the harm that you suffered in the past and on an ongoing basis. A skilled New Jersey clergy sexual abuse lawyer can help.
At Blume, Forte, Fried, Zerres & Molinari, our skilled personal injury attorneys are passionate about getting justice for clients who have survived sexual abuse at the hands of a clergy member in New Jersey. Even if that abuse occurred far in the past, reforms to the statute of limitations for filing a civil lawsuit for compensation now protect your right to get justice even if the sexual abuse occurred decades in the past. Our clergy abuse lawyers have been fighting for injured parties' right to receive the maximum amount of compensation possible in New Jersey for over 90 years, and we will not back down until we have achieved the best possible result in your case.
If you have survived sexual abuse by a member of the clergy in the past, contact our offices today to schedule a free and completely confidential consultation to discuss your potential right to recover compensation in light of the changes to the relevant statute of limitations period in these cases.
New Jersey Legislature Reforms the Statute of Limitations Period for Child Sexual Abuse Victims
Under the previously existing statute of limitations in New Jersey, victims of childhood sexual abuse by clergy members were required to file a civil lawsuit for compensatory damages within three years of their 18th birthday—and certain types of sexual abuse could not be prosecuted at the criminal level if more than five years had passed since the abuse occurred. Under the new law, known as the Victims' Rights Bill (S477), victims of sexual abuse by clergy members and others in authority positions are entitled to file a lawsuit for civil monetary damages within the following time frames:
Until age 55, or within seven years of the time that the adult sexual abuse survivor realized that the abuse caused them to suffer harm (whichever date is later),
Within two years regardless of age, meaning that older victims have until November 30, 2021 to file a lawsuit for compensatory damages.
The new law becomes effective on December 1, 2019.
Skilled Child Sexual Abuse Lawyers at Blume, Forte, Fried, Zerres & Molinari Advocate Zealously for Abuse Survivors in New Jersey
The shocking and unimaginable reality is that hundreds of clergy members have been accused of perpetrating sexual abuse, and equally unbelievable that hundreds more may have covered up the abuse, allowing widespread sexual abuse to continue throughout the clergy. At Blume, Forte, Fried, Zerres & Molinari, we are dedicated to helping survivors of sexual abuse heal to the extent possible. New Jersey's expansion of the statute of limitations period for pursuing a claim for compensatory damages in sexual abuse cases is an important step in the right direction to helping survivors of sexual abuse get some degree of justice.
Our lawyers understand the sensitive nature of your sexual abuse claim and the difficulties that you may have discussing what happened in your past. We provide all of our potential clients with total confidentiality and compassionate support as we help you fight to get the justice you rightly deserve to hold perpetrators of sexual abuse and the institutions that made the abuse possible accountable to the fullest extent of the law.
"Words cannot express how tremendously grateful I am to Jeff Zenna for his sincere compassion and legal assistance during one of the most challenging times in my life."
"I just wanted to take some time to thank you and your team for all your help in the last 3 1/2 years. Your confidence, professionalism, knowledge, and efficiency in resolving this case have been greatly appreciated by my family and I. "
"You exhibited a genuine caring for my predicament and the outcome. These are all qualities that are prized in any professional relationship."
Schedule a Free Initial Consultation to Learn About Your Right to Compensation in New Jersey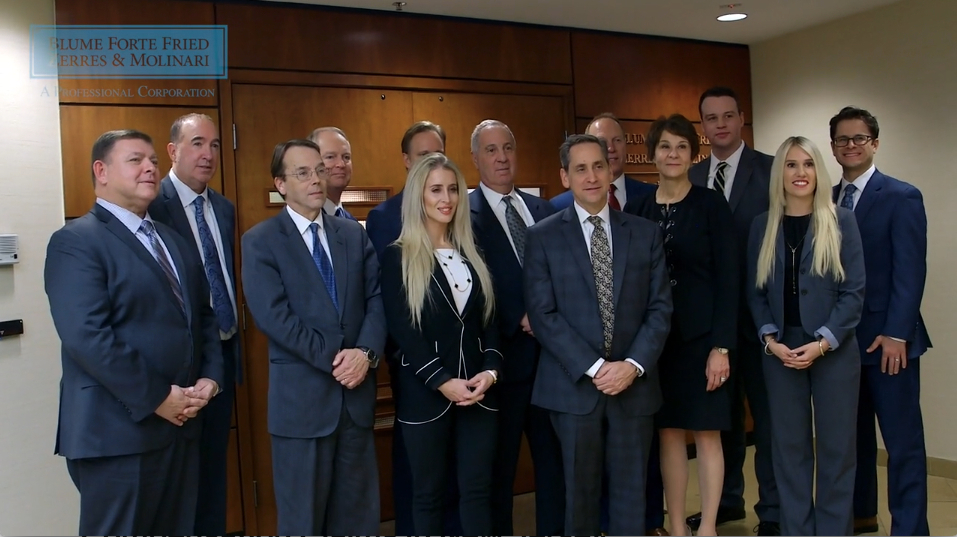 We understand that financial compensation can never truly make you whole again if you were sexually abused by a member of the clergy. Monetary compensation can, however, allow you to receive the best possible psychological counseling available and can also provide some degree of compensation for difficulties that you may have experienced in advancing your professional career because of the trauma sexual abuse can cause.
If you suffered sexual abuse at the hands of a clergy member in New Jersey, contact us today for a free and confidential consultation so that we can explain your rights and explore options for recovering the compensation you deserve.
Frequently Asked Questions About Recovering Compensation for Past Clergy Abuse
Why did New Jersey expand the statute of limitations for filing a civil lawsuit in childhood sexual abuse cases?
The New Jersey legislature has finally recognized the ongoing emotional trauma that sexual abuse by the clergy has caused, even when that abuse took place decades in the past. For many survivors of sexual abuse, it can be incredibly difficult to come forward and discuss the abuse, even with a trusted parent, friend or doctor. Reliving the abuse and trauma is so difficult that many never report the sexual misconduct at all. The fact that a clergy member occupies a position of trust only magnifies the difficulties that many sexual abuse survivors experience. Many survivors do not begin to understand the significant impact that the abuse has had upon their lives until decades have passed, and others may have suppressed the abuse entirely for years.
Who can be held financially accountable for the sexual abuse that I was subjected to as a child by a member of the clergy?
Both the clergy members who perpetrated the sexual abuse and the institutions that permitted the abuse to continue can be held financially responsible for their actions under the newly expanded statute of limitations. This means that the Catholic church itself can be held financially responsible if you were sexually abused by a Catholic priest or other member of the clergy.