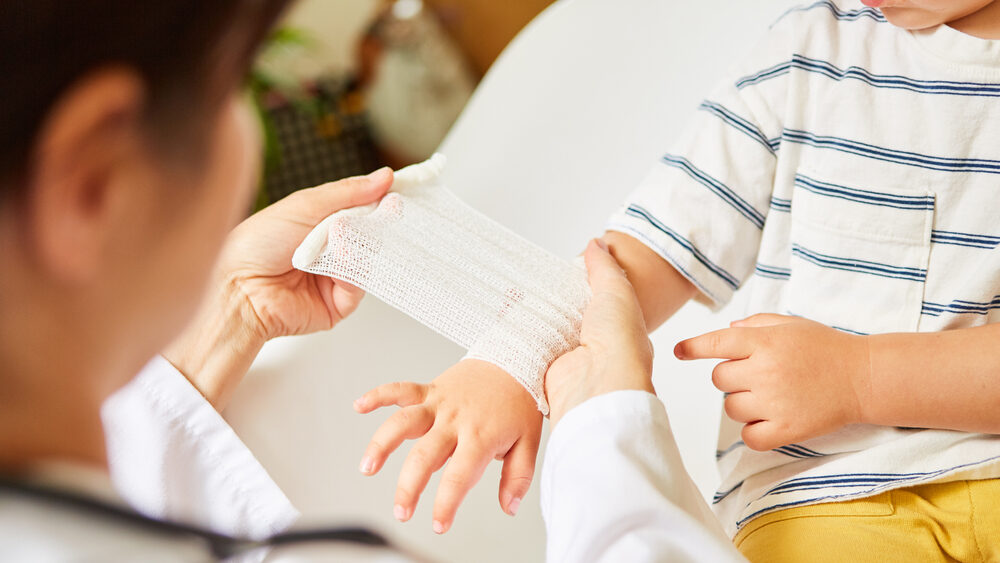 Entrusting the care and well-being of your child to a daycare is a significant decision that carries inherent trust and expectations of safety. While daycare centers in New Jersey are generally well-regulated, instances of child injuries still unfortunately occur. Whether such injuries are a result of employee negligence or unavoidable accidents, it's crucial for parents to understand their legal rights and avenues for recourse. This comprehensive guide aims to offer clarity and legal guidance to parents in New Jersey who may be facing the daunting prospect of dealing with daycare-related injuries.
The Scope of Daycare Injury Statistics
According to data from the National Center for Education Statistics, over 14 million preschool-aged children are enrolled in daycare facilities across the United States. New Jersey alone has a considerable number of such establishments, catering to working parents who rely on these services. However, accidents and injuries are more common than many would like to admit. It's essential to differentiate between injuries caused by the daycare's negligence and those that are truly unavoidable, as the former may warrant legal action.
What Constitutes Negligence in a Daycare Setting?
In the context of New Jersey law, a daycare is considered negligent when it fails to provide a reasonable standard of care under given circumstances. Here are some typical indicators of negligence:
1. Lack of Supervision: Failing to adequately monitor children during outdoor play or classroom activities
2. Inadequate Nutritional Care: Not providing sufficient time for meals or failing to offer proper hydration
3. Unsafe Environment: Presence of hazardous materials like toxic cleaning agents or choking hazards that have not been removed
4. Maintenance Lapses: Failing to keep the daycare facility clean or routinely inspect and repair equipment
If a child is injured due to any of these reasons, the parents may have a strong case for legal action against the daycare facility in New Jersey.
Common Types of Daycare Injuries
Parents should be aware of the types of injuries that are more commonly encountered in daycare settings, as this knowledge can aid in identifying possible negligence. Here are some prevalent types of daycare injuries:
Falls: Whether from playground equipment or tripping over an obstacle, falls are a frequent cause of injuries like fractures or bruises.
Choking Hazards: Small objects left unattended can pose a choking risk to younger children.
Burns: From hot liquids or surfaces to accidental contact with electrical outlets, burns are another concern.
Food-Related Allergies: Failure to adhere to dietary restrictions can lead to allergic reactions.
Bites and Scratches: Both animal and human bites can occur, especially if children are not adequately supervised.
Foreign Object Ingestion: From swallowing small toy parts to ingesting cleaning supplies, this is a severe yet often preventable issue.
Intentional Harm by Daycare Employees
Recently, some troubling incidents have made headlines where daycare employees intentionally harmed children. If such an intentional act occurs, the employee can be directly sued. Moreover, the daycare facility itself can also be held liable if it is proven that they knew about the abuse or failed to conduct thorough background checks on their staff, revealing a history of abuse or violence.
Can a Liability Waiver Prevent a Lawsuit?
You may have signed a liability waiver upon enrolling your child in daycare, but these documents are often not as binding as they appear. New Jersey courts have been known to invalidate such waivers on the grounds that they are against public policy, especially when a child's safety is compromised due to the facility's negligence.
Seeking Legal Counsel: Why It's Crucial
If your child has suffered injuries while under the care of a daycare facility in New Jersey, the steps you take following the incident are crucial. Navigating the legal complexities surrounding personal injury cases requires specialized knowledge and expertise. Regardless of where you are located in New Jersey, consulting with an experienced personal injury attorney, such as the legal team at Blume Forte Fried Zerres & Molinari, can provide you with invaluable insights into the strength of your case, the potential for financial compensation, and the best legal strategies to pursue.
Contact Blume Forte Fried Zerres & Molinari Today for a Free Consultation About Your Daycare Injury Case
When the unthinkable happens and your child sustains injuries at daycare, it's not just the immediate pain that affects you—it's also the uncertainty of what comes next. You're suddenly thrust into a maze of medical bills, insurance claims, and legal questions. This is a critical time when the right choices can shape a more secure future for your family.
That's where we come in. At Blume Forte Fried Zerres & Molinari, P.C., we specialize in personal injury law, including daycare injuries, and we understand the intricate legal landscape in New Jersey like the back of our hand. With decades of combined experience and a client-focused approach, our esteemed team of attorneys stands ready to guide you through every step of the legal process.
Don't leave the future of your family to chance. Contact us today for a free consultation and take the first step towards securing the justice you deserve.
Disclaimer: This article serves as an informative guide and is not a substitute for professional legal advice. If you believe your child has been a victim of daycare negligence in New Jersey, please contact our law firm directly to explore your legal options.
By arming yourself with the right information and seeking expert legal counsel, you can take the necessary steps to protect your child's well-being and hold the responsible parties accountable.