New Jersey Anesthesia Error Lawyer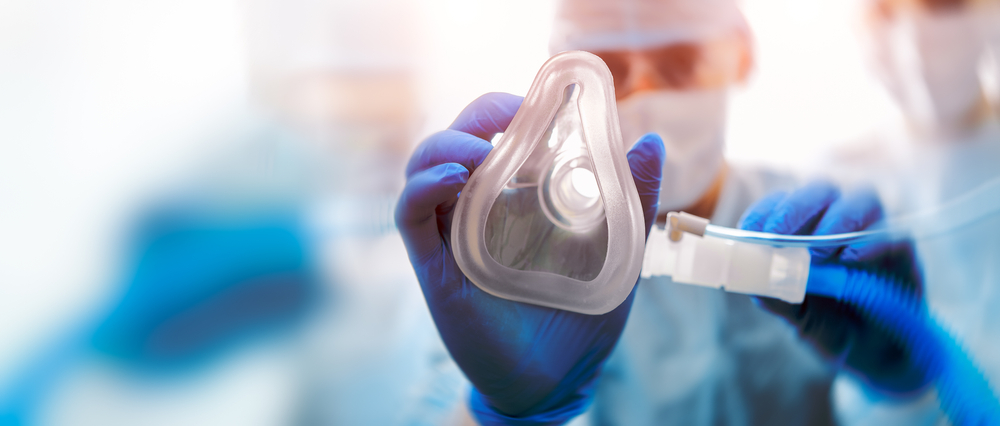 Protect Your Rights and Financial Well-Being with Experienced Legal Counsel from an Anesthesia Injury Attorney Serving Clients in Hudson County, Monmouth County, Morris County, Somerset County, Union County, and Throughout NJ
There is no room for mistakes in the operating room, especially when it comes to the work of the anesthesiologist. Administering too much or too little anesthesia can have devastating consequences for the health of the patient and the outcome of the operation that is underway. This is one reason medical insurance premiums for anesthesiologists tend to be higher than those of many other medical specialties. Anesthesia errors and injuries are common, and only an experienced New Jersey anesthesia error lawyer can help you recover the compensation you are entitled to for such injuries.
Contact a qualified anesthesia injury attorney in Morris County, NJ from Blume Forte Fried Zerres & Molinari today to learn more about your rights and responsibilities in anesthesia accident cases so that we can file an insurance claim for compensation on your behalf.
Understanding the Lifelong Implications of Anesthesia Errors
Anesthesia medical malpractice is not confined to the operating room. The underlying factors that lead to anesthesia errors can occur during pre-op, in the recovery room, and in the doctor's office. Simple errors, negligence, communication gaps, and error-prone processes can all cause or contribute to an anesthesia error. For example:
Defective medical devices and equipment that are not properly calibrated can lead to complications.
A failure to properly weigh a patient or consider their medical history can lead to overdosing or underdosing a patient or even a dangerous reaction to anesthesia.
Not properly informing the patient about dietary restrictions before or after a procedure can lead to adverse reactions and outcomes even after the operation is completed.
A failure to monitor a patient's vital signs during an operation can lead to injury or even death that was otherwise preventable.
Incorrectly intubating a patient can lead to suffocation and death.
These errors can lead to a wide range of injuries and health issues, including:
Dizziness and confusion
Blurred vision
Tinnitus (a ringing sound in the ears)
Heart attacks and heart complications
Brain and organ damage
Vein and artery damage
Birth defects
Spinal cord injuries, including paralysis
Strokes and seizures
Suffocation
The surgery in question was not successfully completed
Anesthesia Injury Attorney in Morris County, NJ at Blume Forte Fried Zerres & Molinari Will Help You Prove Negligence
Proving that errors or negligence on the part of an anesthesiologist can be difficult. It requires an understanding of medical malpractice and personal injury law as well as the steps required for building a sound case to present to the relevant insurer and/or the courts.
To do this, a qualified New Jersey anesthesia error lawyer at Blume Forte Fried Zerres & Molinari will gather evidence and interview witnesses to prove the following:
That your medical team – including the anesthesiologist – owed you a duty of care.
That the duty of care was breached.
That the breach of the duty of care led to quantifiable losses and damages to you.
In medical malpractice cases, the duty of care is typically defined as the actions, competence, and knowledge that one can expect a reasonably adept and experienced healthcare practitioner to have when dealing with or treating patients. Simply put, this means you should be able to trust your care team that they have the training, experience, expertise, knowledge, and skills to properly care for you. This includes having the right certifications and the ability to make real-time operating decisions when needed. Any errors, failures, negligence, or oversights on the part of your care team that end up harming you may be grounds for a medical malpractice or anesthesia error claim.
Contact a Top-Rated New Jersey Anesthesia Error Lawyer Today for Assistance with Your Anesthesia Injury Case
Blume Forte Fried Zerres & Molinari's anesthesia injury attorneys in Morris County, NJ are just a call away. We will help you recover the compensation you deserve after suffering anesthesia or surgery error injuries. From gathering evidence to negotiating with insurance companies and representing you in court, we will handle every aspect of your case so that you can focus on getting your life back on track. Contact us today for a confidential, no-obligation case consultation.
Frequently Asked Questions About Anesthesia Injury Cases in New Jersey
What do I need to know about filing a claim?
As per the New Jersey legal statutes, you have two years within which to file a claim for personal injuries. Once you file a claim and the defendant responds, you have 60 days within which to file an affidavit of merit, in which an appropriate licensed medical professional attests that the care you received did not meet the standard of care. All of this happens after your case has been reviewed by our New Jersey anesthesia error lawyer and we've had the chance to gather evidence and file it with the insurer. It can take time to build a case and it can be difficult to meet the many legal and operational steps required in medical malpractice cases – especially if you are injured and unable to handle insurance meetings and negotiations – so leave your case to our anesthesia injury attorney in Morris County, NJ to maximize your chances of winning a fair settlement.
Can I file a claim for any type of anesthesia injury?
There are three broad categories of anesthesia, which are general, regional, and local anesthesia. Each comes with specific risks, and for all operations and procedures, the anesthesiologist is expected to have the training, experience, and skill required to administer the anesthesia the patient needs and to perform his or her duties with the utmost care and professionalism. Irrespective of how or why you were injured, as long as you can connect your injuries and the resultant losses to the actions or negligence of another party, we can file a personal injury and damages claim on your behalf. Call Blume Forte Fried Zerres & Molinari's anesthesia injury attorney in Morris County, NJ today for help and guidance on what you need to do next to protect your rights and initiate the recovery process for your injury-related financial losses and damages.