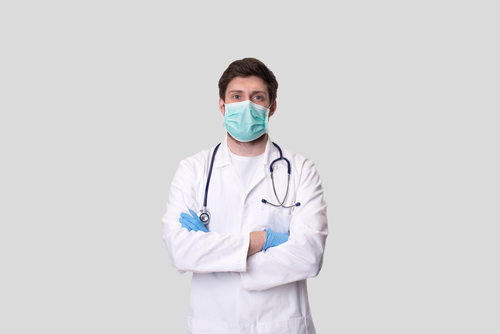 Physician malpractice refers to an error, negligent act, or failure to act committed by a medical doctor that results in a patient suffering harm and compensable losses they would not have otherwise suffered but for the physician's error. All kinds of physicians are susceptible to committing negligence, including primary care/family physicians, surgeons, anesthesiologists, radiologists, oncologists, and emergency room physicians.
Common Examples of Physician Malpractice
Although there are seemingly limitless ways that a physician may commit medical malpractice, some of the most common examples of physician error or negligence include:
Failing to take a patient history or taking an inadequate history
Failure to order diagnostic testing or scans
Misreading lab or scan results
Making errors during a surgical procedure
Performing the wrong surgical procedure on the wrong patient
Performing surgery on the wrong site or body part
Prescribing drugs contraindicated by the patient's history
Miscalculating medication dosage
Prematurely discharging a patient from care
Providing inadequate patient instructions
Not performing follow-up care
Not obtaining the patient's informed consent prior to treatment
Breaching doctor-patient confidentiality
Failing to consult with specialist physicians or obtain a second opinion
Read more: How A Misdiagnosis Results In Medical Malpractice
When is a Physician's Error Malpractice?
Contrary to some people's perceptions, not every adverse outcome from treatment or error by a physician constitutes malpractice. Instead, a physician's treatment is only considered malpractice when it falls below the applicable standard of care in the patient's treatment. The standard of care is often thought of as the actions or decisions that another physician in the same specialty and with the same training would have made under identical circumstances. In other words, if a doctor undertakes an action, even one that in hindsight turns out to be an error, but the action is one that other doctors would have also taken, then the law may not consider that malpractice.
Physicians who hold a speciality in medicine are also held to a higher standard than physicians in more generalized practices, such as primary care/family medicine or emergency medicine. When a patient goes to a specialist physician, they do so because they need to rely on the specialist's superior education and training in the specialty field.
A physician's error also only constitutes malpractice when it causes the patient to suffer harm or compensable injury that they would not have endured but for the physician's error. If a patient is no worse off due to a physician's mistake or actions or omissions, then the patient likely does not have a cause of action for physician malpractice.
Read more: Can I File A Lawsuit For A Breast Cancer Misdiagnosis?
Holding Hospitals Responsible for Physician Malpractice
Under certain circumstances, it may be possible to hold a hospital responsible for a physician's malpractice. First, a hospital can only be subjected to employer liability for a physician's negligence if it employs the doctor. Many doctors are not employees of the hospitals where they practice, but are instead classified as independent contractors. However, even if a negligent doctor is classified as an independent contractor, depending on the facts of the case the hospital can be held liable for its own negligence in extending privileges to the negligent physician, especially if the hospital knew or should have known the doctor posed a risk of injury to patients.
Contact a Medical Malpractice Attorney for a Consultation About Your Physician Malpractice Case in New Jersey
Were you or a loved one injured due to medical malpractice in New Jersey? Then you need to talk to an experienced medical malpractice lawyer as soon as possible for guidance on how to proceed. The Chatham physician malpractice attorneys at Blume, Forte, Fried, Zerres & Molinari are prepared to assist you with your legal claim. We represent victims of negligent surgeons, doctors, nurses, and pharmacists throughout New Jersey, including Parsippany, Mount Olive, Rockaway, and Union City. Call us today at 973-845-4421 or fill out our online contact form to schedule a consultation. We have an office conveniently located at One Main St., Chatham, NJ 07928, as well as offices in Jersey City, Sea Girt, and North Bergen.
The articles on this blog are for informative purposes only and are no substitute for legal advice or an attorney-client relationship. If you are seeking legal advice, please contact our law firm directly.