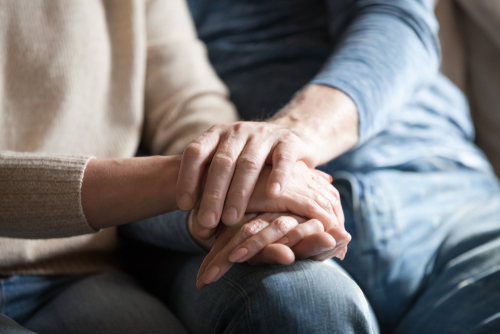 Fortunately, efforts beginning in the 1980s to promote screening for and early detection of breast cancer, along with advancing treatments, have markedly reduced the number of deaths from breast cancer in the succeeding decades. Nevertheless, approximately one in eight women will receive a breast cancer diagnosis at some point in their lives (in addition, over 2,000 men each year are also diagnosed with breast cancer). 
With October being Breast Cancer Awareness Month, this time is an opportunity to remind ourselves to be vigilant in checking ourselves for signs and symptoms of breast cancer, especially for those of us with risk factors for the disease. Even when we notice symptoms that may be a sign of breast cancer, we trust our health care providers to accurately and timely diagnose whether we have the disease. When a physician's negligence leads to a breast cancer misdiagnosis, the individual whose cancer is misdiagnosed may be entitled to file a lawsuit for his or her physical and emotional suffering and financial damages arising from the misdiagnosis.
How Does Breast Cancer Misdiagnosis Occur?
A breast cancer misdiagnosis occurs when a doctor diagnoses a patient as healthy or as suffering from a medical condition that he or she does not have. Misdiagnoses frequently involve diagnosing symptoms as indicative of a less-serious, more common condition such as blocked milk ducts, cysts, or fibroadenomas. This may occur when a physician fails to take a full patient history or conduct a thorough physical, missing symptoms or risk factors that may indicate the heightened risk for breast cancer. Or a physician may fail to order exams and tests that would normally be warranted by the patient's presentation; even when exams and tests are ordered, they may be improperly performed or the physician may misinterpret the results. Finally, a physician may lack the knowledge and experience to properly evaluate a patient's data but fail to refer the patient to a specialist, or may fail to consult with another physician for a second opinion.
Sometimes, a physician will diagnose a cancer, tumor, or abnormal cells as a non-invasive form of cancer; that patient may undergo a less-intensive form of treatment, only for cancer cells to later show up in the lymph nodes or other organs of the body.
What Is a Delayed Diagnosis?
Like with a misdiagnosis, a delayed diagnosis of breast cancer can be harmful to a patient because he or she may end up missing out on the opportunity to receive more effective and less painful treatment when the cancer is at a less-invasive stage.
Many medical malpractice cases involving delayed diagnosis arise in cases involving women under the age of 50 — because rates of breast cancer are lower in younger women, physicians may fail to aggressively examine for potential breast cancer, even when a patient is presenting with symptoms consistent with breast cancer.
Your Rights After a Breast Cancer Misdiagnosis/Delayed Diagnosis
If you or a loved one have been the victim of a breast cancer misdiagnosis or delayed diagnosis due to your treating healthcare provider's negligence, you may have rights to seek financial compensation. For example, you may be entitled to compensation for more intensive (and therefore expensive) treatments for a more advanced cancer that you would not have needed had your cancer been accurately and timely diagnosed. You may also be entitled to lost income or earning capacity if you are kept out of work longer than you would have been had your cancer been properly identified. Finally, you may also be entitled to a financial award for being forced to undergo more intensive and painful treatment, which can impact your quality of life, or if your life expectancy has been decreased due to the failure to properly diagnose your breast cancer.
Contact A Medical Malpractice Attorney for a Consultation About Your Cancer Misdiagnosis Case in New Jersey
Were you or a loved one injured due to medical malpractice in New Jersey? Then you need to talk to an experienced medical malpractice lawyer as soon as possible for guidance on how to proceed. The Chatham cancer misdiagnosis attorneys at Blume Forte Fried Zerres & Molinari are prepared to assist you with your legal claim. We represent victims of negligent surgeons, doctors, nurses, and pharmacists throughout New Jersey, including Bayonne, Hoboken, West New York, and Kearny. Call us today at 973-845-4421 or fill out our online contact form to schedule a consultation. Our main office is located at One Main Street, Chatham, NJ 07928, and we also have offices in Jersey City, Sea Girt, and North Bergen.
The articles on this blog are for informative purposes only and are no substitute for legal advice or an attorney-client relationship. If you are seeking legal advice, please contact our law firm directly.