Ronald P. Goldfaden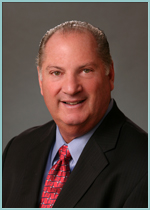 TELEPHONE: 973-845-4421 | EMAIL ME
View my significant recoveries
*Results may vary, depending on your particular facts and circumstances.
Awards & Accolades

Designated as a Super Lawyer 2005 – 2021 (17th-consecutive year listed in Super Lawyers) in the fields of personal injury, medical malpractice, and product liability.
Listed in Best Lawyers 2007 – 2017.
Selection Process & Criteria
Click here for Super Lawyers selection process information.
Click here for Best Lawyers selection process information.
Click here to view Mr. Goldfaden's Avvo Profile/Rating and click here to view the AVVO rating process.
Attorney Bio
Ron is a graduate of Widener University School of Law (1976) and a Board Certified Civil Trial Attorney by the N.J. Supreme Court. He is a member of a number of trial groups, including the American Trial Lawyers Association (ATLA) and the American Board of Trial Advocates (ABOTA).
Significant Cases & Recoveries
When Ronald P. Goldfaden is asked to recall his most memorable case, he doesn't mention the $9.6 million dollar verdict for the family of a brain-damaged infant or the dozens of other multimillion-dollar awards he has recovered. He doesn't consider the cases that received extensive publicity, such as the one for the family of a student killed in the Seton Hall University fire or the one involving a father who died as a result of being injected with the wrong chemotherapy.
Instead, the case he recalls is one that he handled earlier on in his legal career. It was a relatively simple automobile accident case in which a 12-year-old client was a passenger in a relative's car. In Ron's own words:
I remember the case settled for about $100,000 and, pursuant to law, we deposited the money into the Surrogate's Court, where it was to collect interest and be held until the child reached the age of 18. I remember, after settling his case, putting the young boy on the witness stand at a hearing to approve the settlement and asking him and his mother if they understood the terms of the settlement; that, absent some emergency, his money could not actually be spent until he reached legal age. I told him that, hopefully when he was 18, he would have a nice lump sum of money that he could then use to buy a car or go to college or do whatever else he decided. I had forgotten about the case until years later, when I unexpectedly received a telephone call from the young boy's mother. She asked me if I remembered her son's case and what I had told him on the witness stand. I told her that I did, expecting her to tell me that there was some problem. She went on to say, "I just wanted to call you Mr. Goldfaden, to let you know that my son used the money from that settlement and just graduated yesterday from medical school." I'll remember that phone call for the rest of my life. It reminds me that what I do is worthwhile and can actually have a significant impact on people's lives.
$46.7M

Toxic Exposure

The plaintiff, a 48 year-old mechanic, was exposed to chemicals on a forklift while working at the premises of the defendant Troy Chemical Corporation. The defendant did not warn of the dangers of exposure to such chemicals, and did not have a policy at the time of cleaning all forklifts before they left the plant. Within a short time of the exposure, the plaintiff developed gastrointestinal and heart problems, peripheral neuropathy into the hands and feet, serious rashes, concentration and memory deficits, and weakness and fatigue.

$25M

Premises Liability

The firm represented Daniel Schleifman, 42, and his wife, Maria Gonzalez, in their lawsuit against the Parrot Cay hotel at which they were planning to stay during their Caribbean vacation in the Turks & Caicos islands. But in calm waters on a clear night in March 2000, the resort's boat taxi crashed into a rocky outcropping, throwing Schleifman into a metal ladder and breaking his back, permanently paralyzing him from the waist down. No one else was injured.

$14.5M

Chiropractic Malpractice

A patient had complained of neck pain and without ordering any tests or imaging studies, the physician concluded that there was a neck sprain and told him to see the group's chiropractor for treatment. The patient was injured during neck manipulation and became a quadriplegic. It turned out that the patient actually had a bulging cervical disc, that was caused to herniate and compress the spinal cord during the manipulation.

$10.5M

Motor Vehicle Accident

In 1992, the victims, a dentist and his wife, were driving through a small town on the New Jersey Shore on their way to dinner at a local restaurant. The streets were poorly marked and the couple inadvertently drove off an unmarked and unguarded boat launching ramp at the end of a street. Witnesses on the shore could hear the couple trying to escape from their sinking car, but the doors and windows could not be opened.