Manasquan Uber Accident Lawyers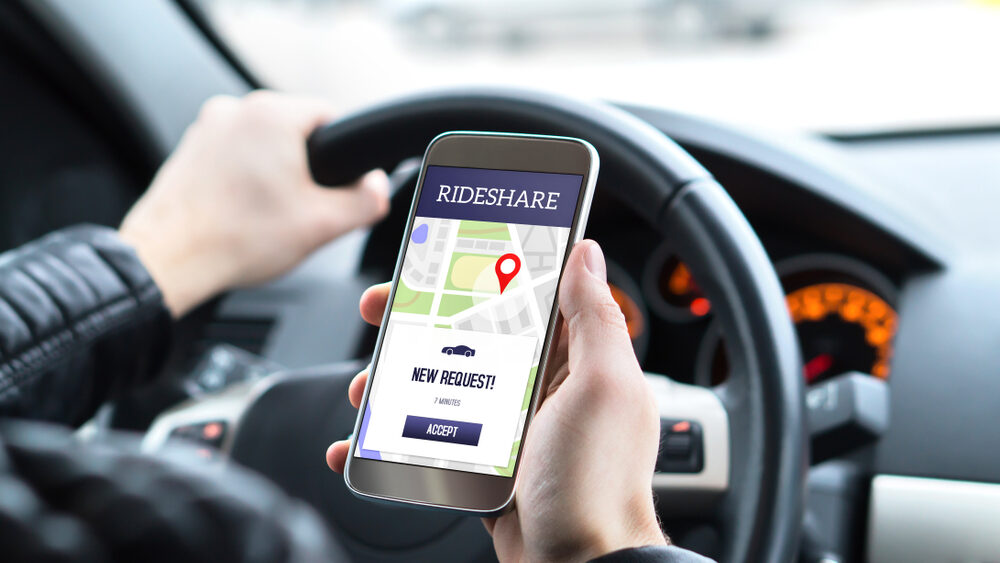 Lyft Accident Attorneys in Manasquan, NJ Seek Maximum Compensation for Victims Injured in Rideshare Accidents in Monmouth County and Throughout New Jersey
If you or a loved one has been involved in a rideshare accident in Manasquan, NJ, understanding your legal rights is paramount. At Blume Forte Fried Zerres & Molinari, our dedicated team of Manasquan Uber Accident Lawyers is here to offer comprehensive support and guidance. With our combined knowledge of New Jersey's traffic laws and the intricacies of rideshare companies like Uber and Lyft, we are well-prepared to handle your case with the care and diligence it deserves.
Unraveling the Complexities of Rideshare Accidents in Manasquan
The scenic vistas of Manasquan, NJ, are best enjoyed without the aftermath of a rideshare collision. However, if you find yourself the victim of such an unfortunate event, it's essential to have a Manasquan Uber accident lawyer who is well-versed in the specific challenges that such cases present.
Similarly, having a Lyft accident attorney in Manasquan, NJ, who understands the nuanced insurance policies and the liability issues unique to Lyft can make a substantial difference in the outcome of your case. Rideshare accidents often involve a web of stakeholders, including the rideshare company, the driver, other motorists, and insurance companies, each with their own interests. Navigating this labyrinth requires a legal team with specialized knowledge and experience.
Personalized Legal Strategies Tailored to Your Case
No two accidents are alike, and as such, our approach is anything but one-size-fits-all. We delve into the specifics of your situation, considering the GEO location, the area of law, and the precise circumstances of your accident. Whether you're dealing with an Uber collision at a busy intersection or a Lyft mishap on a quieter street, we tailor our strategies to address the distinct aspects of your case.
"While coming highly-recommended to me, Jeff handled a motor vehicle case wherein I sustained permanent injuries from 4 pelvic fractures. He was very upfront with me about the value of my case and he succeeded in going above and beyond to make sure I received the settlement I deserved for my injuries. Jeff's level of expertise and professionalism surpassed even my greatest expectations."
"I just wanted to take some time to thank you and your team for all your help in the last 3 1/2 years. Your confidence, professionalism, knowledge, and efficiency in resolving this case have been greatly appreciated by my family and I."
"I wish to convey my esteem and admiration for your professional excellence and personal manner in dealing with me regarding my auto accident case. Your attention to detail and knowledge were impressive by any standard."
Proactive Representation From the Scene to the Courtroom
Our proactive approach begins the moment you entrust us with your case. A Manasquan Uber accident lawyer from our team will gather evidence, liaise with law enforcement, and consult with accident reconstruction experts if necessary. We understand the critical nature of time in these cases and act swiftly to protect your interests.
Similarly, if you're seeking a Lyft accident attorney in Manasquan, NJ, our legal team is ready to advocate for you, leveraging our insights to challenge any assertions that may compromise your claim. Our Manasquan Uber Accident Lawyers are tenacious, leaving no stone unturned in the pursuit of justice for you and your family.
Your Recovery is Our Priority
At Blume Forte Fried Zerres & Molinari, we don't just look at the legal aspects of your case; our Manasquan Uber Accident Lawyers consider your overall well-being. The physical, emotional, and financial toll of a rideshare accident can be overwhelming. As your legal representatives, we work not only to secure the compensation you deserve but also to facilitate your recovery process. We're here to alleviate the stress so that you can focus on healing.
A Tradition of Trust and Success With Our Manasquan Uber Accident Lawyers
Our firm's track record in personal injury law speaks volumes about our commitment to our clients. Our knowledge of Manasquan's local roadways, traffic patterns, and legal precedents positions us as a prime choice for those seeking justice after an Uber or Lyft accident. Our Manasquan Uber Accident Lawyers have a history of securing favorable outcomes for our clients, and we aim to continue that tradition with each new case.
Navigating Insurance Negotiations and Litigation With Our Manasquan Uber Accident Lawyers
When dealing with rideshare companies, one enters a realm where corporate insurance policies can be as winding and complex as the roads of Manasquan. Your Manasquan Uber accident lawyer will be a staunch negotiator, striving to cut through the red tape and secure the compensation you are entitled to.
For those seeking a Lyft accident attorney in Manasquan, NJ, rest assured that our team is equally prepared to hold these companies accountable, challenging their efforts to minimize payouts and ensuring that your voice is heard.
The Compensation You Deserve
Following a rideshare accident, the spectrum of compensable damages extends from medical expenses and lost wages to pain and suffering, and in some cases, punitive damages. Our analytical approach involves a thorough assessment of your losses to ensure that every aspect of your claim is robustly represented.
About Manasquan, NJ and Uber/Lyft Accidents
Nestled along the Jersey Shore, Manasquan, NJ is a scenic enclave that has experienced an uptick in rideshare usage with the growing popularity of Uber and Lyft. This coastal town's charm and seasonal influx of tourists have made it a hub for convenient travel options, but with this convenience comes the increased risk of vehicle accidents involving rideshare services. Manasquan's blend of historic routes and modern transportation can present unique challenges on its roads, from narrow streets to traffic congestion during peak tourist seasons, heightening the potential for mishaps.
Blume Forte Fried Zerres & Molinari understands the complexities of navigating rideshare accident claims within the Manasquan locale. With an intrinsic knowledge of New Jersey's specific traffic laws and a keen understanding of the intricacies involved in rideshare liability and insurance issues, our firm is poised to provide exceptional legal representation to those impacted by Uber and Lyft accidents. Our commitment is to not only address legal concerns but to ensure the community's safety and well-being are prioritized in the wake of these incidents.
Get in Touch with Our Manasquan Uber Accident Lawyers
For personalized legal support following a rideshare accident in Manasquan, NJ, contact Blume Forte Fried Zerres & Molinari today. We offer confidential consultations to discuss your case in detail, with flexible scheduling to accommodate your needs. Our Manasquan Uber Accident Lawyers are ready to welcome you for an in-person meeting by appointment. Let us guide you through your legal journey with the utmost care and professionalism.
Manasquan Uber Accident Lawyers Answer Frequently Asked Questions About Uber/Lyft Accident Claims in Manasquan and Throughout New Jersey
What should I do immediately after being involved in an Uber or Lyft accident in Manasquan, NJ?
Immediately after an Uber or Lyft accident, your priority should be to ensure your safety and the safety of others. Call 911 if there are any injuries and report the accident to law enforcement. It's also crucial to gather as much information as possible: take pictures of the scene, exchange details with the driver, and collect contact information from witnesses. Notify the rideshare company through their app as soon as possible. After addressing immediate medical and safety concerns, consult with a Manasquan Uber/Lyft accident attorney to understand your rights and the next steps in pursuing a claim.
How is filing a claim for an Uber or Lyft accident different from other auto accident claims in New Jersey?
Filing a claim for an Uber or Lyft accident in New Jersey can be more complex than other auto accident claims due to the involvement of the rideshare company. These companies often have substantial insurance policies, but the coverage depends on the driver's status at the time of the accident (whether they were carrying a passenger, en route to pick one up, or waiting for a ride request). Additionally, New Jersey follows a "no-fault" insurance system, which can further complicate the claims process. A seasoned attorney can navigate these complexities and help determine the best course of action.
Can I still receive compensation if the Uber or Lyft driver was not at fault?
Yes, it's possible to receive compensation even if the Uber or Lyft driver was not at fault. New Jersey's no-fault insurance laws mean that you may file a Personal Injury Protection (PIP) claim under your own insurance policy regardless of who was at fault. If the other driver was at fault and your injuries are severe, you might have a claim against that driver's insurance. It is also possible that the rideshare company's uninsured/underinsured motorist coverage may apply. A detailed analysis of your case by a legal professional can help clarify your compensation options.
What kind of compensation might I be eligible for after a rideshare accident in Manasquan?
Compensation in rideshare accidents can cover a range of damages, including but not limited to medical expenses, lost wages, and pain and suffering. In New Jersey, you may also be entitled to compensation for property damage, loss of earning capacity, and emotional distress. The exact nature and amount of compensation will depend on the specifics of the accident and the extent of your injuries. It's essential to work with an attorney who can accurately assess all potential damages and advocate for your full entitlement under the law.