Mitchell J. Makowicz, Jr.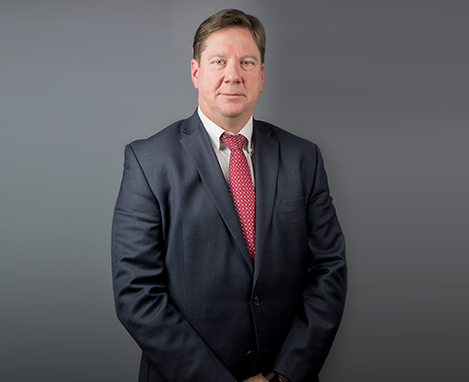 TELEPHONE: 973-635-5400 | EMAIL ME
View my significant recoveries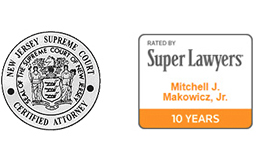 Designated as a Super Lawyer 2005 – 2019 (15th-consecutive year listed in Super Lawyers) in the fields of personal injury, medical malpractice & product liability.
Click here for Super Lawyers selection process information.
Click here to view Mr. Makowicz's Avvo Profile/Rating and click here to view the AVVO rating process.
Partner Mitchell Makowicz is a New Jersey Supreme Court Certified Civil Trial Attorney with experience and expertise in various types of medical malpractice, product liability, premises liability, and other personal injury cases.
Mitch has successfully obtained verdicts and settlements in a variety of product liability cases involving products as diverse as hair-care products, toys, a quilting machine, personal scooters, and a conveyor belt uploader. In addition, Mitch has secured recoveries for many clients in medical malpractice claims ranging from improperly performed plastic and orthopedic surgery to negligence on the part of family medicine practitioners, as well as in the fields of dentistry and chiropractic malpractice.
In 1996, Mitch secured a precedent-setting appellate court decision allowing suit against a weapons manufacturer under the Products Liability Act. The case involved a 15-year-old boy who was accidentally shot with a semi-automatic pistol by his friend who mistakenly believed that the gun was unloaded. The ruling was based upon the manufacturer's failure to incorporate a safety device into the gun. More recently, Mitch obtained a large verdict for a woman who fell when she was locked out onto a second-floor balcony because of the faulty installation of a security bar. In addition, Mitch received the highest single-claimant verdict in the history of Middlesex County for a mechanic who was unknowingly exposed to dangerous chemicals on a piece of equipment he was assigned to clean at his job.
A graduate of Seton Hall University (B.A. magna cum laude, 1983) and of Seton Hall University Law School (J.D. cum laude, 1986), Mitch started working at Blume Forte as a law clerk in 1984 before joining the firm as an attorney. He has been recognized by the LawDragon legal resources group as one of America's top 500 attorneys. Mitch is a member of the Essex County Bar Association and the New Jersey State Bar Association, as well as a member of the Association of Trial Lawyers of America. He has lectured on various topics, including Medical Malpractice issues.