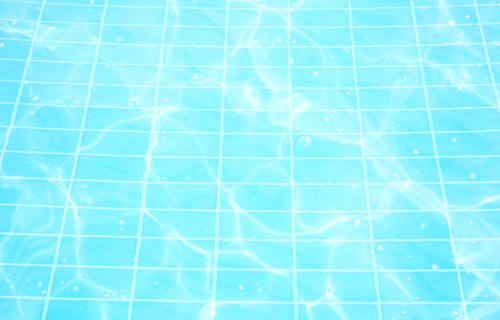 New Jersey residents are facing an unprecedented summer on top of an already unprecedented year. With travel restrictions put in place to many popular tourist destinations, many NJ families are putting a pause on their annual vacations until it's safe to travel. As a result of this new normal, families are looking for new ways to beat the summer heat and spend time with their families. This is one of the main reasons as to why the purchase of swimming pools has surged in 2020. According to the NPD Group, pool sales have increased by 160%. While this may not seem like newsworthy information, experts have noticed a dangerous trend associated with this buying frenzy. 
Child Drowning Incidents Have Increased
According to the John Hopkins All Children's Hospital in Florida, child drowning incidents are up 150% when compared to this time two years ago. Experts in the field think they know why. Since the Coronavirus pandemic started, families have been facing a new normal. Between working remotely and helping their children with virtual learning, parents and caregivers are juggling more than ever before. Dr. Patrick Mularoni, an emergency physician with the hospital spoke out about this new normal and said, "with parents working from home and trying to provide that supervision to their children while working, it leads to more opportunities for children to get out of the house and to get to a pool or a body of water."
In fact, a couple from California faced this very nightmare last month after their daughter wandered from the house and to the family's pool while the father was inside working. The young child was without a pulse for about twenty minutes; fortunately, she made a full recovery. This story goes to show how quickly a tragedy can happen.
Injuries Resulting from Swimming Pool Accidents
The injuries one could sustain from a swimming pool accident can vary in severity. Below, are the most common types of injuries that can result from a swimming pool accident:
Broken bones
Lacerations
Electrocution injuries
Spinal cord injuries
Infections
Drowning
Contact a Chatham Personal Injury Lawyer to Discuss Your Swimming Pool Accident Case in New Jersey
Did you or a loved one sustain serious injuries due to a swimming pool accident in New Jersey? Don't let the medical bills pile up while you wait for the negligent party or their insurance company to do the right thing. Right now, you need an aggressive personal injury attorney on your side, fighting to get you the compensation you need, want, and deserve. The certified attorneys at Blume Forte Fried Zerres & Molinari represent clients injured because of swimming pool accidents in Chatham, Jersey City, Sea Girt, North Bergen, and throughout New Jersey. Call 973-845-4421 or fill out our online contact form to schedule a consultation about your case. We have an office conveniently located at One Main Street, Chatham, NJ 07928 as well as offices in Jersey City.
The articles on this blog are for informative purposes only and are no substitute for legal advice or an attorney-client relationship. If you are seeking legal advice, please contact our law firm directly.