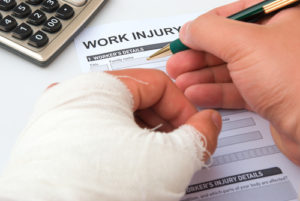 In today's business world it can be difficult to meet project deadlines and requirements while keeping all of your employees as safe as possible. High demand and fast-paced environments make it easy to overlook safety standards here and there.
When it comes down to it though, every employee should feel safe in their working environment. Whether they work in an office building, a school, or a construction site, safety is paramount to a successful business.
In fact, work-related injuries can end up hurting a business even more than taking the time to make sure your place of business is safe for all who work there. This is evident in a recent Bureau of Labor Statistics observation that 2,000 eye injuries occur each day in the workplace, amounting to more than $300 million in medical expenses, workers' compensation and lost production time.
Imagine just how much you could save in both time and money if you invest in keeping your workplace safe for your employees. Adhere the following tips to get your business on the right track.
A Strong Safety Culture Cultivates Success
The best place to start when creating a strong safety culture is with management. This means that those in leadership roles should lead by example. You and your management team should hold safety as a key component in your day-to-day work activities. Instead of just telling others to be safe, practice safe and correct actions in order to have your employees do the same.
While many workplace hazards and how to deal with them are clearly evident, there are also many that might not be so upfront. That is why another important tip is to utilize safety surveys within your workplace. These can help you identify both safety issues you might not be aware of, as well as what your employees know about your company's safety regulations and the role they play in cultivating a safe working environment.
A simple way to further build on the feedback from those surveys is to engage different employees in one-on-one discussions. Some employees are more comfortable engaging in one-on-one conversations about safety concerns, instead of within a large group. A bonus to this technique is the simple fact that letting an employee share their opinions and perspectives within the workplace end up feeling more valued, which can, in turn, lead to more constructive productivity.
Finally, you should make sure to implement ongoing safety training for your employees. This way, your employees can collectively understand safety guidelines and proper implementation of the job criteria. It can also create a sense of accountability for one another, really bringing everyone together with safety as a priority.
Legal Help for Those Injured On the Job in NJ
As previously mentioned, a workplace injury can be mighty costly for both the employer and the employee. From an injury that could leave you bedridden for months to hours or days of lost production time, there is no winner when it comes to injuries on the job.
That is why if you or a loved one sustained an injury in a work-related accident, you should contact Blume, Forte, Fried, Zerres & Molinari, a New Jersey law firm experienced with on-the-job injuries. Their skilled attorneys will investigate your incident and do their best to assist you. Contact the firm today at 973-845-4421 to set up a free consultation.
The articles on this blog are for informative purposes only and are no substitute for legal advice or an attorney-client relationship. If you are seeking legal advice, please contact our law firm directly.