Point Pleasant Uber Accident Lawyers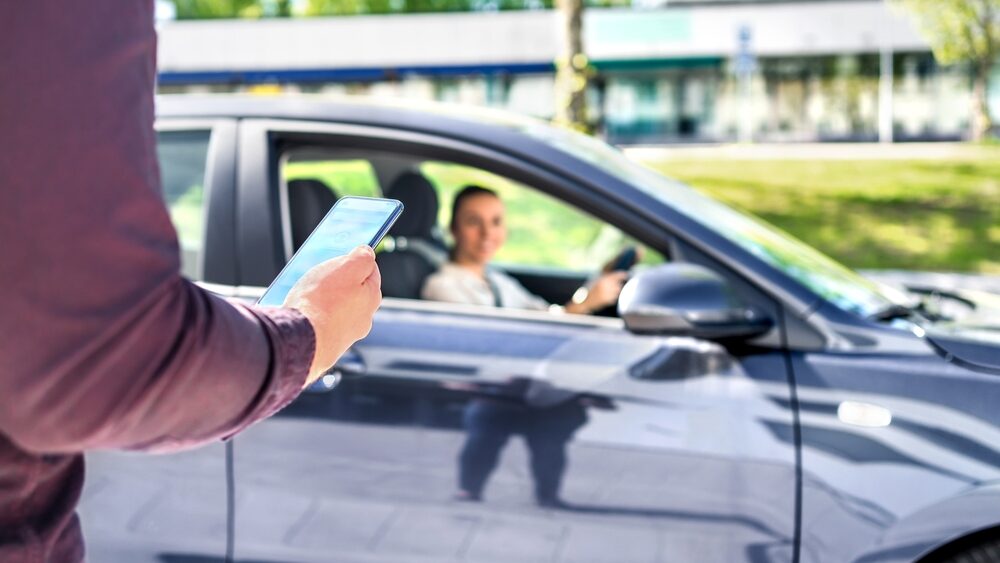 Lyft Accident Attorneys in Point Pleasant, NJ Seek Maximum Compensation for Victims Injured in Rideshare Accidents in Ocean County and Throughout New Jersey
At Blume Forte Fried Zerres & Molinari, we understand the distress and confusion that follow a rideshare accident. If you or a loved one has been involved in an Uber or Lyft accident in Point Pleasant, NJ, you need a legal team that is not only deeply familiar with New Jersey's transportation laws but also one that has a compassionate understanding of the trauma such incidents inflict on individuals and families. Our team of dedicated Point Pleasant Uber accident lawyers are here to help you navigate these turbulent times with precision and care.
We are committed to providing personalized attention to each case, offering guidance and representation that caters specifically to the unique circumstances surrounding each Point Pleasant Uber accident or Lyft incident. Our Lyft accident attorneys in Point Pleasant, NJhave a track record of meticulously investigating rideshare accidents and ensuring that those affected receive the compensation they deserve for their suffering and losses.
Understanding Rideshare Accidents in Point Pleasant
Point Pleasant, with its scenic coastline and vibrant community, has become increasingly reliant on rideshare services like Uber and Lyft. While these services offer convenience, they also bring a new set of challenges and risks on the road. Accidents involving these vehicles can be particularly complex, involving multiple parties including the rideshare companies, their drivers, and their insurance providers.
When an Uber or Lyft accident occurs in Point Pleasant, NJ, the legal questions of liability and compensation are often more complicated than in traditional vehicular accidents. As your Point Pleasant Uber accident lawyers, we are equipped to unravel these complexities and pursue the justice and recompense you need to move forward.
Legal Expertise in Rideshare Accident Claims
We at Blume Forte Fried Zerres & Molinari have a profound understanding of how New Jersey law applies to rideshare companies and their drivers. Our Point Pleasant Uber accident lawyers stay abreast of evolving legislation and legal precedents that can affect your case. Whether it's negotiating with insurance companies or representing your interests in court, we aim to ensure that the legal process is as stress-free as possible for you.
"While coming highly-recommended to me, Jeff handled a motor vehicle case wherein I sustained permanent injuries from 4 pelvic fractures. He was very upfront with me about the value of my case and he succeeded in going above and beyond to make sure I received the settlement I deserved for my injuries. Jeff's level of expertise and professionalism surpassed even my greatest expectations."
"I just wanted to take some time to thank you and your team for all your help in the last 3 1/2 years. Your confidence, professionalism, knowledge, and efficiency in resolving this case have been greatly appreciated by my family and I."
"I wish to convey my esteem and admiration for your professional excellence and personal manner in dealing with me regarding my auto accident case. Your attention to detail and knowledge were impressive by any standard."
What to Do After a Rideshare Accident in Point Pleasant
After an accident involving Uber or Lyft, it is crucial to take specific steps to protect your well-being and your legal rights:
Ensure Safety: Check for injuries and call 911. Safety should always be the top priority.
Report the Accident: Notify the police to ensure there is an official accident report.
Gather Information: Exchange contact and insurance information with all parties involved. Take photos of the accident scene, vehicle damage, and any injuries.
Seek Medical Attention: Even if you feel fine, some injuries may not be immediately apparent.
Contact a Lawyer: Before speaking to insurance companies, it is vital to consult with a knowledgeable Lyft accident attorneys in Point Pleasant, NJ.
Compensation for Your Rideshare Accident
Our legal approach is tailored to secure the compensation that reflects the full extent of your losses. This can include:
Medical Expenses: Covering current and future medical treatments related to the accident.
Loss of Earnings: Compensation for lost wages and diminished earning capacity.
Pain and Suffering: Taking care of the accident's physical and psychological effects.
Property Damage: Reimbursement for repairs or the replacement of your vehicle and other damaged property.
Punitive Damages: In cases of egregious negligence, additional compensation may be sought to punish the wrongdoer.
Holding Rideshare Companies Accountable
Rideshare companies have a responsibility to ensure the safety of their passengers and the public. We thoroughly investigate whether these companies have followed proper protocols in hiring and monitoring their drivers, and whether any negligence on their part contributed to the accident.
Taking legal action after a rideshare accident does more than just seek compensation for the injured. It also serves as a catalyst for change, promoting safer practices within the rideshare industry. By holding negligent parties accountable, we not only fight for the rights of our clients but also contribute to the prevention of future accidents.
The Blume Forte Fried Zerres & Molinari Difference
With our team on your side, you are choosing legal advocates who are:
Compassionate: We listen to your story and truly understand the impact of your accident.
Strategic: Our legal tactics are crafted to position your case for success.
Relentless: We pursue every avenue to secure the compensation you deserve.
Knowledgeable: Our team stays informed on the latest legal trends affecting rideshare litigation.
Contact Our Point Pleasant Uber Accident Lawyers Today
At Blume Forte Fried Zerres & Molinari, we believe that every client deserves the highest standard of legal representation. If you've been in an Uber or Lyft accident in Point Pleasant, NJ, don't face the aftermath alone. Contact us today to schedule a consultation and learn how we can assist you in your recovery journey.
About Point Pleasant, NJ, and Uber/Lyft Accidents
Point Pleasant, NJ, is a lively seaside community where the convenience of Uber and Lyft services has become deeply woven into the fabric of local and tourist transportation. The integration of these ridesharing services into the town's bustling environment has been a boon for beach-goers and business owners alike. However, the rise in rideshare usage brings with it a heightened risk of vehicle accidents, introducing complex legal scenarios that demand informed and experienced legal guidance.
In the unique legal landscape of rideshare accidents in Point Pleasant, determining liability involves navigating a mix of New Jersey state laws and the policies of major rideshare companies. As a result, the role of one of our Point Pleasant Uber accident lawyers is vital. Blume Forte Fried Zerres & Molinari stands ready to provide that expertise, championing not only the rights of those affected by such incidents but also advocating for safer ridesharing practices throughout our community.
Frequently Asked Questions Concerning Point Pleasant and All of New Jersey's Uber/Lyft Accident Claims
Who is liable in an Uber or Lyft accident in New Jersey?
Liability in an Uber or Lyft accident can be quite complex and depends on various factors, such as the driver's status at the time of the accident (whether they were logged into the app and had accepted a ride) and the cause of the accident. New Jersey follows a no-fault insurance system, meaning that your own Personal Injury Protection (PIP) insurance may cover your medical bills, regardless of who is at fault. However, if the rideshare driver is at fault, you may have a claim against the driver's insurance or a claim directly against the rideshare company's insurance policy, which can provide additional coverage.
What should I do if I'm involved in a rideshare accident as a passenger?
First and foremost, ensure your safety and seek medical attention if needed. It is essential to report the accident to the police, gather information from all parties involved, and document the scene with photos and notes. Contacting one of our Lyft accident attorneys in Point Pleasant, NJ, immediately after the incident can help protect your rights and guide you through the process of filing an insurance claim or lawsuit.
How is compensation for an Uber or Lyft accident determined?
Compensation is based on the damages sustained, which may include medical expenses, lost wages, pain and suffering, and property damage. The specific amount will vary depending on the severity of the injuries, the impact on the victim's quality of life, and the policies in place by the insurance providers. An experienced attorney can help assess the full extent of your losses and fight for the maximum compensation you deserve.
Can I still file a claim if the Uber or Lyft driver wasn't at fault?
You can, indeed. Even in cases when the rideshare driver was not at fault, you might still be able to sue the at-fault driver. You can submit a claim for medical expenditures under your own PIP coverage under the no-fault insurance regulations of New Jersey. You may also make a claim for additional damages against the at-fault driver's insurance if your injuries are serious. It's advisable to go over your alternatives with an experienced lawyer who understands the complexities of multi-party liability in ridesharing incidents.