New Jersey Fosamax Lawyer
Serious Side Effects Related to Fosamax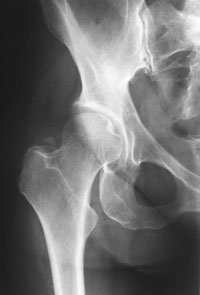 Osteoporosis is one of the most common types of bone disease and often causes individuals to suffer bone pain or tenderness, fractures, neck pain, lower back pain, loss of height over time, and/or stooped posture ("dowager's hump"). To help prevent a person's bone tissue from thinning so that he or she doesn't experience loss of bone density, various medications have been prescribed for individuals whose bodies are not capable of forming enough new bone, for individuals whose old bone is being reabsorbed by the body, or both. Fosamax, sold by Merck & Co, contains Alendronic acid (INN) or alendronate sodium (USAN), and is one of the drugs prescribed to many people suffering from osteoporosis.
Fosamax is used to treat and prevent osteoporosis in men and in women who are experiencing menopause, according to the National Center for Biotechnology Information (NCBI). Fosamax is also used to treat osteoporosis in men and women who are taking corticosteroids, which has been known to occasionally cause osteoporosis in some patients. Lastly, Fosamax is used to treat Paget's disease, which is a disorder that causes deformity from abnormal bone destruction and regrowth.
Despite its many purported uses, Fosamax has been associated with causing osteonecrosis of the jaw (ONJ) as well as femur fractures. For patients taking Fosamax who are already facing enough challenges with potentially serious physical ailments, severe side effects like ONJ and femur fractures create additional difficulties to overcome.
Fosamax Side Effects and Warnings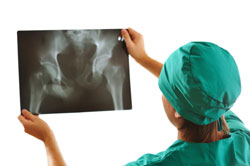 On October 10, 2010, the U.S. Food and Drug Administration (FDA) issued a warning that bisphosphonates, or osteoporosis drugs, including Fosamax, Fosamax Plus D, Actonel, Actonel with Calcium, Boniva, Atelvia, and Reclast would be experiencing a label change to better warn of the potential risk of atypical fractures of the thigh, also referred to as subtrochanteric and diaphyseal femur fractures. The FDA also announced that a Medication Guide will be required to be given to patients when they receive their bisphosphonate prescription. The Guide warns that Fosamax can cause serious side effects including:
Esophagus problems;
Low calcium levels in the blood (hypocalcemia);
Bone, joint, or muscle pain;
Severe jaw bone problems (osteonecrosis); and
Unusual thigh bone fractures.
Femur Fractures
Some patients taking bisphosphonates have reported suffering from these femur fractures, including atypical subtrochanteric femur fractures occurring in the bone just below the hip joint and diaphyseal femur fractures occurring in the long part of the thigh bone. These types of fractures are very uncommon and account for less than one percent of all hip and femur fractures.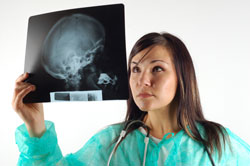 The FDA has advised that individuals taking Fosamax should keep taking their medication unless their doctor tells them to stop. Moreover, for patients who have experienced a femoral shaft fracture, the FDA recommends that healthcare professionals take these patients off of strong antiresorptive medications (including bisphosphonates).
Osteonecrosis of the Jaw
Osteonecrosis of the jaw (ONJ) is a serious bone disease that occurs when the mandibular or maxillary bone is exposed through lesions. Depending on the severity of a person's condition, it may be necessary to remove the affected bone through surgery. ONJ can be present for weeks or even months before a person realizes it and until a lesion with exposed bone develops. Individuals often suffer pain, inflammation of surrounding soft tissue, secondary infection, or drainage.
In Need of a Fosamax Injury Attorney in NJ?
Drug manufacturers are responsible for ensuring that the medications they place on the market are safe and contain appropriate warning labels for all known side effects. If you or someone you care about has suffered ONJ, femur fracture, or another injury that you believe was caused by taking Fosamax, the New Jersey drug injury lawyers at Blume Forte may be able to assist you. Our law firm will only investigate meritorious cases and has a successful track record in pharmaceutical litigation. For more information about your legal rights, call (973) 635-5400 today for a no-cost consultation.