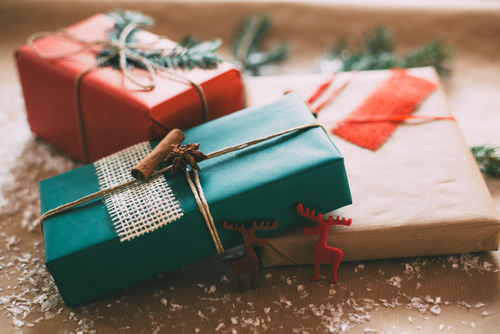 When you buy gifts for your loved ones and your friends for the holiday season, nothing could be more embarrassing than to find out that something you gifted to someone you know and love turned out to be defective. What's even worse, that defective gift may even cause an accident that injures your family member or friend. 
If you purchase and give a gift that turns out to be defective, you or your family member or friend may be entitled to compensation, especially if the defect results in damage or injury.
How Holiday Gifts Can Be Defective
December is a time of year when many people give gifts to their loved ones and their friends. Due to the large number of products being purchased, many manufacturers will speed up their production lines to meet demand, or manufacturers may rush to get the latest, hottest product onto the market in time for the holiday season. Unfortunately, this can lead to manufacturers knowingly compromising the quality of their products, or inadvertently allowing design or manufacturing defects to slip past quality control and onto store shelves.
When purchasing products, it is often wise to check reviews of the product online (especially if it is a new product) to see whether others who have purchased and used the product are having quality issues. If possible, you should also try to examine the product you've bought for a gift to make sure that it's not defective or was damaged during shipping.
Who Can Be Held Liable for Defective Holiday Gifts
Even despite your carefulness, you may end up gifting products that are defective in some way. Sometimes, these defects can lead to an accident that injures the recipient of your gift or another loved one. When this occurs, you or the user of the product may be entitled to recover compensation under product liability laws.
Product liability law imposes legal responsibility for injuries and damages that are caused by a product that sufferers from one of three different types of defects:
Design defect, or an inherently unsafe specification of a product
Manufacturing defect, or an error that occurs when a product is made or assembled
Failure-to-instruct/warn, when a product is sold with inadequate instructions as to its safe use or with inadequate warning about the risks of damage or injury associated with normal or intended use of the product
Liability may also be imposed if a product breaches a contractual or express warranty provided in the course of the sale of the product.
Product liability can be imposed on any party in the "chain of commerce" that puts the product in the hands of its original consumer. These parties can include:
Manufacturers, including companies that manufacturer components of a product or the final assembler of the product
Distributors
Retailers
However, someone who sells or distributes a defective product second hand is not held responsible under a product liability law — you don't have to worry about your family member or friend holding you responsible!
In order for liability to attach for injuries and damages caused by a product, you will need to show that the product was in a defective state when it was purchased by the original consumer, or in other words, that nothing was done to the product other than by a party in the chain of commerce.
Contact a Chatham Personal Injury Lawyer to Discuss Your Product Liability Case in New Jersey
Did you or a loved one sustain serious injuries due to a defective product in New Jersey? Don't let the medical bills pile up while you wait for the negligent party or their insurance company to do the right thing. Right now, you need an aggressive personal injury attorney on your side, fighting to get you the compensation you need, want, and deserve. The skilled attorneys at Blume Forte Fried Zerres & Molinari represent clients injured because of product liability in Union City, Bayonne, Hoboken, West New York, and throughout New Jersey. Call 973-845-4421 or fill out our online contact form to schedule a consultation about your case. We have an office conveniently located at One Main Street, Chatham, NJ 07928, as well as offices in Jersey City, Sea Girt, and North Bergen.
The articles on this blog are for informative purposes only and are no substitute for legal advice or an attorney-client relationship. If you are seeking legal advice, please contact our law firm directly.