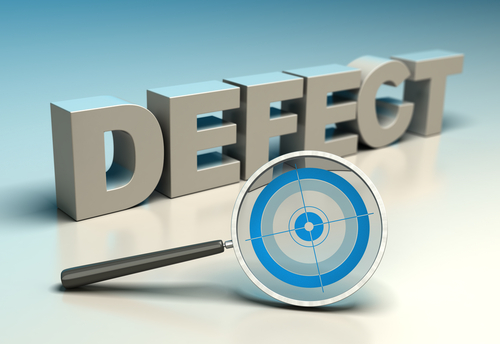 When you buy a product that doesn't work as advertised or promised, you are often able to return the product for an exchange or refund or to seek a repair or refund under a warranty that comes along with the product. However, when a product goes beyond simply not working as intended and instead leads to an injury for a consumer who purchased or used the product, he or she may be entitled to hold the manufacturers and retailers of the product accountable to provide compensation for the consumer's injuries and damages resulting from the defective or dangerous nature of their product. 
If you or a loved one have been hurt by a defective product, you deserve to understand your legal rights and options for pursuing compensation for your injuries and damages.
Types of Products Liability Claims
When you assert a product liability claim, you can argue that a product that injured you was defective one or more of three ways:
Design defect: A design defect claims that the specifications of a product render it dangerous or unsafe; for example, a table saw that is designed without a guard to prevent fingers and hands from accidentally reaching the saw, when a guard would be a reasonable design feature and would not impede the intended use of the saw
Manufacturing defect: A manufacturing defect argues that something went wrong during the production or assembly of a product that left it with some defect, such as improper welding leading to a weakened frame in a vehicle; unlike a design defect that affects all the products built or assembled to that design, a manufacturing defect can impact only one unit of a product, or may affect larger production runs of that product
Warning or instruction defect: A warning or instruction defect, sometimes called an advertising defect or a failure-to-warn/instruction, alleges that a manufacturer or retailer failed to provide consumers with adequate warnings about the risks of injury from a product during its normal use, or adequate instructions for the safe use of a product
In addition, some product liability claims may be brought under a theory of breach of warranty, when an injury is caused by a product failing to live up to the express promises about the product offered by its manufacturer or retailer.
Proving Liability for a Defective Product
An injured consumer may prove liability for injuries caused by a defective product in one of two ways — arguing that a manufacturer or retailer was negligent, or arguing to impose strict liability on a manufacturer or retailer.
In a negligence claim, the consumer argues that a manufacturer or retailer breached some duty owed to consumers in designing, manufacturing, or selling the product — for example, a consumer may argue that a manufacturer failed to conduct reasonable testing to ensure that a product design was sufficiently safe for its intended purposes.
Conversely, in a strict liability claim, a consumer does not need to prove any culpability on the part of a manufacturer, retailer, or other party in the chain of commerce — the consumer only needs to prove that the product was defective in some way and that he or she was injured by that defect.
Compensation Available in Defective Products Cases
A person injured by a defective product may be entitled to compensation for damages incurred as a result of his or her injury, including for medical expenses to treat the injury, lost wages for missed work during his or her recovery, lost earning capacity if his or her injury results in disability, lost enjoyment or quality of life due to disabilities or physical disfigurement caused by injury, or pain and suffering.
Contact a Chatham Personal Injury Lawyer to Discuss Your Defective Products Case in New Jersey
Did you or a loved one sustain serious injuries due to a defective product in New Jersey? Don't let the medical bills pile up while you wait for the negligent party or their insurance company to do the right thing. Right now, you need an aggressive personal injury attorney on your side, fighting to get you the compensation you need, want, and deserve. The skilled attorneys at Blume Forte Fried Zerres & Molinari represent clients injured because of defective auto parts, defective appliances and more in Bayonne, Hoboken, West New York, Kearny, and throughout New Jersey. Call 973-845-4421 or fill out our online contact form to schedule a free consultation about your case. We have an office conveniently located at One Main Street, Chatham, NJ 07928, as well as offices in Jersey City, Sea Girt, and North Bergen.
The articles on this blog are for informative purposes only and are no substitute for legal advice or an attorney-client relationship. If you are seeking legal advice, please contact our law firm directly.