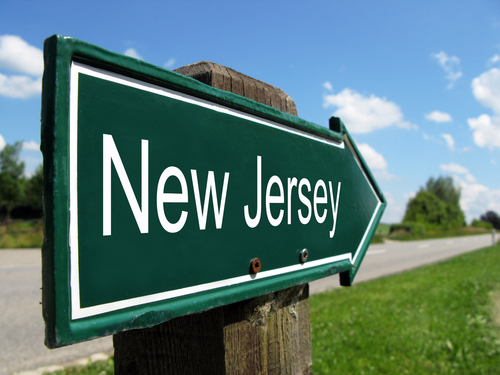 After being injured in a car accident, you may be wondering what to expect when it comes to filing a claim with the insurance company. In today's blog, our personal injury attorneys answer the most commonly asked questions about whether or not NJ is a no-fault state for car accidents and how it can affect your ability to collect compensation.
What Does it Mean to be a "No-Fault" Accident State?
In a no-fault accident state such as New Jersey, those who are injured in a motor vehicle accident will have to turn to their own insurance carrier for compensation, regardless of who was at-fault for an accident. This law extends to passengers, as well. If you were a passenger in someone else's vehicle and were injured as a result of an accident, you will turn to your own insurance company for help with your medical bills and other losses rather than the other driver(s) involved. 
Read more: Helpful Tips To Deal With The Insurance Company After An Accident
What is PIP?
Personal injury protection (PIP) is a type of insurance coverage that's designed to cover the costs of your medical bills, including any treatment and any medical equipment you may need. PIP is designed to provide reimbursement for any expenses you incur as a direct result of the accident, whether they be in the form of medical coverage, a continuation of income if you're unable to work and other essential services you may need. 
Read more: What Is Uninsured/Underinsured Motorist Coverage In Camden, NJ?
Do I Need a Personal Injury Lawyer?
Even though your personal injury protection is there to help offset your expenses, it's often not enough to help families get by. In cases of gross negligence, such as those motor vehicle accidents that resulted in severe, life-changing injuries and even death, filing a lawsuit against the at-fault driver is imperative to getting what you're owed.
If you or someone you love was severely injured in a motor vehicle accident and you need help filing a claim, contact our office for a consultation. We're here to help and we'll answer any question you may have about what you're rightly owed in a no-fault accident state such as New Jersey.
Contact a Chatham Personal Injury Lawyer to Discuss Your Car Accident Case in New Jersey
Did you or a loved one sustain serious injuries due to a car accident in New Jersey? Don't let the medical bills pile up while you wait for the negligent party or their insurance company to do the right thing. Right now, you need an aggressive personal injury attorney on your side, fighting to get you the compensation you need, want, and deserve. The skilled attorneys at Blume, Forte, Fried, Zerres & Molinari represent clients injured because of car accidents in Bayonne, Hoboken, West New York, Kearny, and throughout New Jersey. Call 973-845-4421 or fill out our online contact form to schedule a free consultation about your case. We have an office conveniently located at One Main St., Chatham, NJ 07928, as well as offices in Jersey City, Sea Girt, and North Bergen.
The articles on this blog are for informative purposes only and are no substitute for legal advice or an attorney-client relationship. If you are seeking legal advice, please contact our law firm directly.