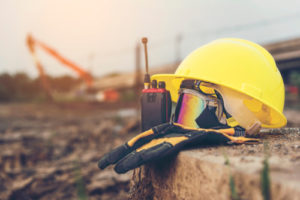 Construction sites can't exist without the heavy machinery that keeps them moving along. Construction vehicles help to decrease building time and also increase the productivity of construction companies so that they can complete activities in a shorter amount of time. However, even if they are efficient, there are still risks in construction zones due to machinery.
Accidents Involving Construction Machinery
Heavy machinery accidents can impact a multitude of people working in the construction zone. When you think about an accident involving machinery, you might typically think about the driver of the vehicle. However, those on the ground around the machinery are also at risk. The operator is primarily at risk because when there is an accident involving a backhoe, front loader, forklift, or any other type of machine, the operator will be trapped inside the cab of the vehicle. This means that they are likely to sustain some type of injury.
However, sometimes bystanders are also struck by machinery. This could be anyone who walked into the construction zone or a worker who was walking around the zone at the time of the accident. These injured individuals have a risk of sustaining serious injuries like cuts, burns, back and neck injuries, head injuries, and even sudden death.
Related blog: Filing A New Jersey Construction Accident Wrongful Death Claim
Most Common Causes of Machinery Accidents
Heavy machinery accidents can happen in the blink of an eye. Though many of these accidents happen as just that, others happen due to negligence. Here are some of the common reasons for these severe accidents:
Rollovers: Machine rollovers happen in construction zones more commonly than many other types of accidents. They tend to occur when a machine loses balance and topples to the side. In some cases, they occur due to the operator losing control of the vehicle. On other occasions, they happen when the ground is unstable or the machine was not maintained properly.
Collapse: Collapses occur when the machine's cargo is too heavy. This causes a machine to crumple to the ground. This type of accident is most likely to occur in cranes.
Malfunction: A malfunction takes place when a machine is unable to perform due to losing its grip. When the machine loses control, it is more likely to drop a heavy item or could hurt a worker who is standing on the ground below.
Collision: Collisions occur when a worker is run over by a machine or pinned between the machine and a hard surface. When an operator loses control or the machine is not currently being attended but still running, these types of accidents can occur.
Related blog: The Top 4 Construction-Related Injuries In New Jersey
Seeking Compensation After a Machinery Accident
When you have been harmed in a construction accident that involves heavy machinery, you should always turn to the experienced help of an attorney. You may be able to receive workers' compensation that will help you pay for your medical expenses, lost wages from missed work, or even temporary or permanent disability.
Related blog: Medical Benefits For Injured Workers In New Jersey
Contact a Chatham Personal Injury Lawyer to Discuss Your Construction Accident Case in New Jersey
Did you or a loved one sustain serious injuries due to a construction accident in New Jersey? Don't let the medical bills pile up while you wait for the negligent party or their insurance company to do the right thing. Right now, you need an aggressive personal injury attorney on your side, fighting to get you the compensation you need, want, and deserve. The certified attorneys at Blume Forte Fried Zerres & Molinari represent clients injured because of construction accidents in Chatham, Jersey City, Sea Girt, North Bergen, and throughout New Jersey. Call 973-845-4421 or fill out our online contact form to schedule a consultation about your case. We have an office conveniently located at One Main Street, Chatham, NJ 07928 as well as offices in Jersey City.
The articles on this blog are for informative purposes only and are no substitute for legal advice or an attorney-client relationship. If you are seeking legal advice, please contact our law firm directly.