Asbury Park Uber Accident Lawyers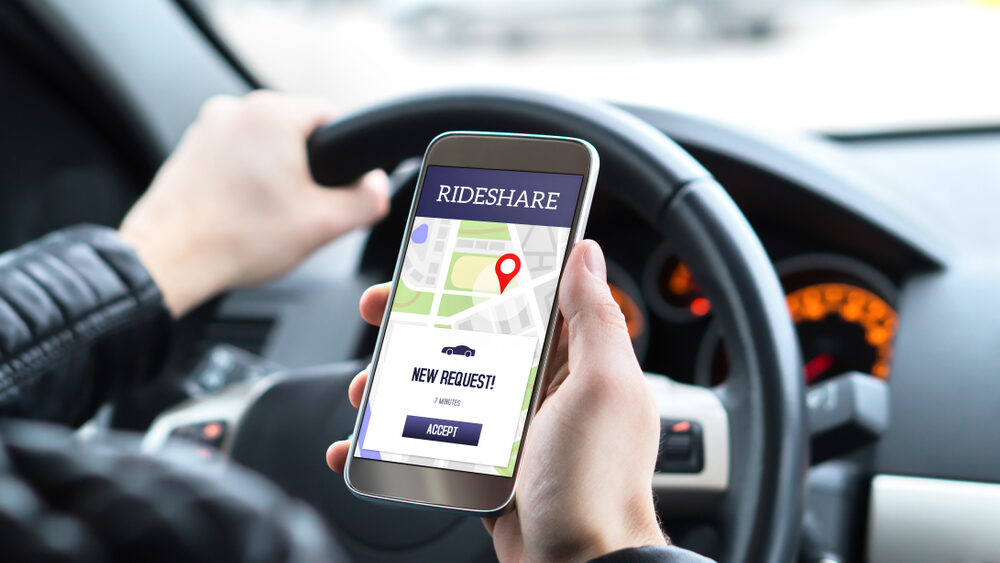 Lyft Accident Attorneys in Asbury Park, NJ Seek Maximum Compensation for Victims Injured in Rideshare Accidents in Monmouth County and Throughout New Jersey
In the vibrant community of Asbury Park, rideshare services like Uber and Lyft have transformed how we navigate our city. They provide convenience and connectivity, helping us reach the boardwalk, music venues, and local eateries with a simple tap on our smartphones. However, the increased use of these services has also led to a rise in vehicle accidents. If you or a loved one has been involved in such an unfortunate incident, our Asbury Park Uber accident lawyers are here to stand with you.
As dedicated Lyft accident attorneys in Asbury Park, NJ, we understand the complexities involved in rideshare accidents. Our commitment is to provide unwavering support and comprehensive legal counsel to ensure your rights are upheld.
Complexities in Rideshare Accidents
The legalities surrounding Uber and Lyft accidents in Asbury Park are intricate. Rideshare companies employ robust legal teams and have insurance policies that can make navigating your claim an overwhelming experience. As your attorneys, we cut through the complexity, standing as your beacon of clarity and assurance. We meticulously analyze every detail of your case, from the driver's history to the moments leading up to the accident, crafting a strategy tailored to your unique situation.
Navigating Insurance Challenges
Insurance claims in rideshare accidents are notably more complex than typical car accident claims. With layers of insurance coverage from both the rideshare company and the individual driver, understanding where to file a claim can be perplexing. Our Asbury Park Uber accident lawyers are adept at negotiating with insurance companies, ensuring that you receive the compensation you deserve, not just what is initially offered.
Your Legal Roadmap After an Uber or Lyft Accident
After an accident, your focus should be on recovery, not on the stress of legal proceedings. Blume Forte Fried Zerres & Molinari provides a comprehensive legal roadmap, guiding you through each step:
Immediate Response: Following an Uber or Lyft accident in Asbury Park, our legal team is prepared to respond immediately, safeguarding essential evidence and witness testimonies.
Thorough Investigation: We conduct a meticulous investigation to establish the facts, including the driver's rideshare status at the time of the accident—whether they were logged into the app and whether a ride was in progress.
Skilled Negotiation: Leveraging our knowledge and experience, we handle all negotiations with the involved insurance companies to ensure your interests are robustly represented.
Tenacious Representation: If a fair settlement is not forthcoming, we are ready to represent you vigorously in court, harnessing our resources to fight for the justice you deserve.
"While coming highly-recommended to me, Jeff handled a motor vehicle case wherein I sustained permanent injuries from 4 pelvic fractures. He was very upfront with me about the value of my case and he succeeded in going above and beyond to make sure I received the settlement I deserved for my injuries. Jeff's level of expertise and professionalism surpassed even my greatest expectations."
"I just wanted to take some time to thank you and your team for all your help in the last 3 1/2 years. Your confidence, professionalism, knowledge, and efficiency in resolving this case have been greatly appreciated by my family and I."
"I wish to convey my esteem and admiration for your professional excellence and personal manner in dealing with me regarding my auto accident case. Your attention to detail and knowledge were impressive by any standard."
Recoverable Damages in Uber and Lyft Accidents
As seasoned Lyft accident attorneys in Asbury Park, NJ, we recognize the physical, emotional, and financial toll an accident can take. We are relentless in our pursuit of damages for our clients, which may include:
Medical expenses and rehabilitation costs
Lost wages and loss of earning capacity
Pain and suffering
Emotional distress
Property damage
Loss of life's pleasures
Punitive damages, if applicable
Each case is unique, and we approach every claim with the personalized attention it deserves, ensuring that the damages we seek reflect the full extent of your losses.
Why Choose Blume Forte Fried Zerres & Molinari's Asbury Park Uber Accident Lawyers?
Our legal team brings together a diverse array of strengths, each contributing to our history of success in personal injury law. Here's why clients choose us after an Uber or Lyft accident:
Decades of Experience: With a longstanding presence in Asbury Park, we bring decades of combined experience in personal injury law to your case.
Personalized Attention: We believe in personalized legal services, ensuring that every client receives the attention and dedication they deserve.
Track Record of Success: Our success in securing favorable settlements and verdicts speaks volumes about our commitment to our clients.
No Fee Unless We Win: We operate under a contingency fee basis, so you won't owe us anything unless we are successful in getting you compensated.
Serving the Asbury Park Community
Our ties to Asbury Park are deep-rooted. We are more than just attorneys; we are your neighbors, your advocates, and your unwavering support system in times of need. We understand the pulse of our community and the people within it, which empowers us to represent you with an authentic, informed perspective.
Let's Begin Your Journey to Justice
If you've been involved in an Uber or Lyft accident in Asbury Park, NJ, time is of the essence. New Jersey's statute of limitations imposes strict deadlines for filing a personal injury claim. Do not let time diminish your right to seek compensation.
Contact Blume Forte Fried Zerres & Molinari today for a confidential consultation. As your Asbury Park Uber accident lawyers we are here to light the way to justice and recovery. Reach out to us, and let's take the first step together.
Need immediate assistance? Use our online contact form to connect with us now. The path to recovery begins with a conversation, and we are here to listen, understand, and act on your behalf.
About Asbury Park, NJ and Uber/Lyft Accidents
Asbury Park's charm attracts many to its shores, necessitating the use of Uber and Lyft. Yet, this convenience brings a risk of accidents amid the city's lively streets. At Blume Forte Fried Zerres & Molinari, we understand the local transportation challenges and provide expert legal guidance to those impacted by rideshare accidents. Our dedication to the Asbury Park community drives us to offer support and seek justice for our neighbors involved in Uber and Lyft incidents.
Frequently Asked Questions About Uber/Lyft Accident Claims in Asbury Park and Throughout New Jersey
What should I do immediately after being involved in an Uber/Lyft accident in Asbury Park?
After an Uber or Lyft accident, ensure your safety and the safety of others first. Contact emergency services for any immediate medical needs and report the accident to the police. Document the scene with photos and gather contact information from witnesses and the rideshare driver. Even if you believe you are uninjured, it's wise to seek medical attention, as some injuries may not be immediately apparent. Lastly, reach out to a skilled Lyft accident attorney or Uber accident lawyer to discuss the next steps for your situation.
How is filing a claim for an Uber/Lyft accident different from other car accidents in New Jersey?
Uber and Lyft accident claims can be more complex due to the multi-layer insurance policies involved. Rideshare drivers are covered by their personal insurance and also by the rideshare company's insurance when they are logged into the app and transporting a passenger. Determining which insurance policy applies can be complicated, and this is where having a knowledgeable attorney becomes crucial.
What types of compensation can I recover in an Uber/Lyft accident claim in New Jersey?
Victims of Uber/Lyft accidents may be entitled to various forms of compensation, including medical expenses, lost income, pain and suffering, and costs related to ongoing rehabilitation or therapy. The specifics of what you can recover will depend on the details of the accident, your injuries, and the insurance policies involved. An experienced attorney can help you understand the full spectrum of compensation you may be entitled to.
Are there any time limits for filing an Uber/Lyft accident claim in New Jersey?
Yes, New Jersey law imposes a statute of limitations for personal injury claims, including those involving Uber and Lyft accidents. Generally, you have two years from the date of the accident to file a lawsuit. Failing to act within this timeframe can result in the loss of your right to seek compensation. It's crucial to consult with an attorney as soon as possible to ensure your claim is filed timely.