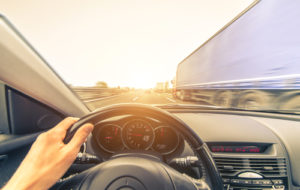 Due to the size of tractor-trailers, the injuries and damages resulting from these types of accidents can easily be some of the most catastrophic. These accidents tend to be some of the most complex that occur in New Jersey. Other drivers who share the roads are urged to be cautious when they are around these large vehicles, as truck drivers are less likely to spot smaller vehicles on our roadways.
How Truck Accidents Are Different from Automobile Accidents in Chatham, NJ
Time is of the Essence: The first thing that should be noted is the fact that evidence tends to disappear quickly after an accident occurs. This is especially true in the case of tractor-trailer accidents. The truth is, many large commercial trucks are owned by a business, which means that they are probably insured through a commercial insurance policy. Companies usually contact the insurance company right after an accident takes place. Investigators hired by the company will then be sent out so that they can look for evidence that could be useful to tell their side of the story such as statements made by the driver and others at the scene, photographs of all involved vehicles, and more. This gives a long period of time for evidence to disappear, though. Damages from the scene will only be there for the first few days. Vehicles will quickly be repaired. This is why it is important to act quickly.
Insurance Policies are More Complex: Commercial insurance policies usually involve coverage for multiple drivers and vehicles. This means that there will be language that might not be as easy for you to decipher as, say, the insurance policy for a regular passenger vehicle. It might include language about which company will be held liable for the accident or if injuries are covered over damages in the event of a catastrophic accident. Because these insurance policies can quickly become complex and pose many questions, nobody should ever move forward with a claim without the help of a skilled personal injury attorney.
Multiple Parties May be Liable: Many people believe that the driver of a tractor-trailer is the only person liable when an accident occurs. However, you may quickly discern that there could be many parties liable for the accident. In fact, in many accidents, the actual truck itself might be owned by one company while the cargo trailer is owned by another. Then, you may ask, "Who is responsible for my injuries?" This depends upon the policies that were written up between the parties. An attorney can help you determine which company is liable for your actual accident.
Related blog: Possible Liable Parties In A New Jersey Truck Accident
Catastrophic Injuries: The injuries that stem from truck accidents are generally more catastrophic than injuries stemming from any other accidents. Victims might be faced with life-altering injuries as well as expensive medical bills they might have never expected from other accidents. It is important that you have an attorney on your side who is able to aggressively pursue specific truck accident claims so that they can ensure that you are being treated fairly and getting the reimbursement that is owed to you for your losses.
Contact a Chatham Personal Injury Lawyer to Discuss Your Truck Accident Case in New Jersey
Did you or a loved one sustain serious injuries due to a truck accident in New Jersey? Don't let the medical bills pile up while you wait for the negligent party or their insurance company to do the right thing. Right now, you need an aggressive personal injury attorney on your side, fighting to get you the compensation you need, want, and deserve. The skilled attorneys at Blume Forte Fried Zerres & Molinari represent clients injured because of truck accidents in Chatham, Jersey City, Sea Girt, North Bergen, and throughout New Jersey. Call 973-845-4421 or fill out our online contact form to schedule a consultation about your case. We have an office conveniently located at One Main Street, Chatham, NJ 07928 as well as offices in Jersey City.
The articles on this blog are for informative purposes only and are no substitute for legal advice or an attorney-client relationship. If you are seeking legal advice, please contact our law firm directly.