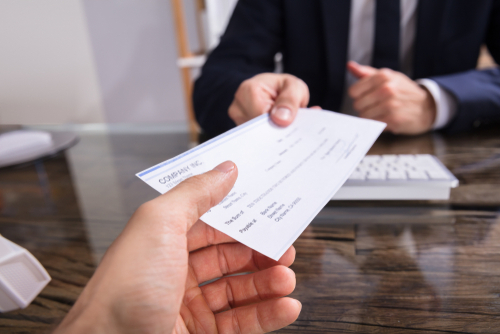 You were injured in an accident but the insurance company is denying your claim because you have a pre-existing condition. What are your options? Continue reading to find out if you can still obtain compensation if you had a pre-existing condition in New Jersey – and how a skilled personal injury lawyer can help.
Pre-Existing Conditions Under New Jersey Law
In New Jersey, individuals who are injured in a motor vehicle accident can still collect compensation, even if they have a pre-existing condition. In order to do so, you'll have to prove that your pre-existing condition was manageable before the accident, but got worse as a result of it. An example of this would be if you had a pre-existing back condition. Let's say that before the accident, your back pain would flare up once in a while. After the accident, though, your pain has increased and became something you required surgery to help alleviate. In this type of scenario, New Jersey law would allow you to pursue a claim for damages.
This is known as the Eggshell Doctrine and it prevents a defendant and their insurance company from denying your claim due to a pre-existing condition.
Read more: Helpful Tips To Deal With The Insurance Company After An Accident
What Kind of Evidence Do I Need to Provide?
In order to prove that your pre-existing condition was worsened by the accident, you'll need to provide a copy of your medical records that detail the status of your condition before and after the accident occurred.
In addition to your medical records, you'll need to hire a lawyer who has the skills and experience to go up against these big insurance companies and get you the money you're rightly owed. At Blume, Forte, Fried, Zerres & Molinari, our firm understands that the insurance company is primarily focused on their bottom line and will use any justification to deny your claim. This is especially true if you have a pre-existing condition. If you were involved in an accident that worsened your condition, don't delay calling our firm for a consultation. Our attorneys are here to help get you the compensation you and your family need to move forward.
Contact a Chatham Personal Injury Lawyer to Discuss Your Car Accident Case in New Jersey
Did you or a loved one sustain serious injuries due to a car accident in New Jersey? Don't let the medical bills pile up while you wait for the negligent party or their insurance company to do the right thing. Right now, you need an aggressive personal injury attorney on your side, fighting to get you the compensation you need, want, and deserve. The skilled attorneys at Blume, Forte, Fried, Zerres & Molinari represent clients injured because of car accidents in Bayonne, Hoboken, West New York, Kearny, and throughout New Jersey. Call 973-845-4421 or fill out our online contact form to schedule a free consultation about your case. We have an office conveniently located at One Main St., Chatham, NJ 07928, as well as offices in Jersey City, Sea Girt, and North Bergen.
The articles on this blog are for informative purposes only and are no substitute for legal advice or an attorney-client relationship. If you are seeking legal advice, please contact our law firm directly.