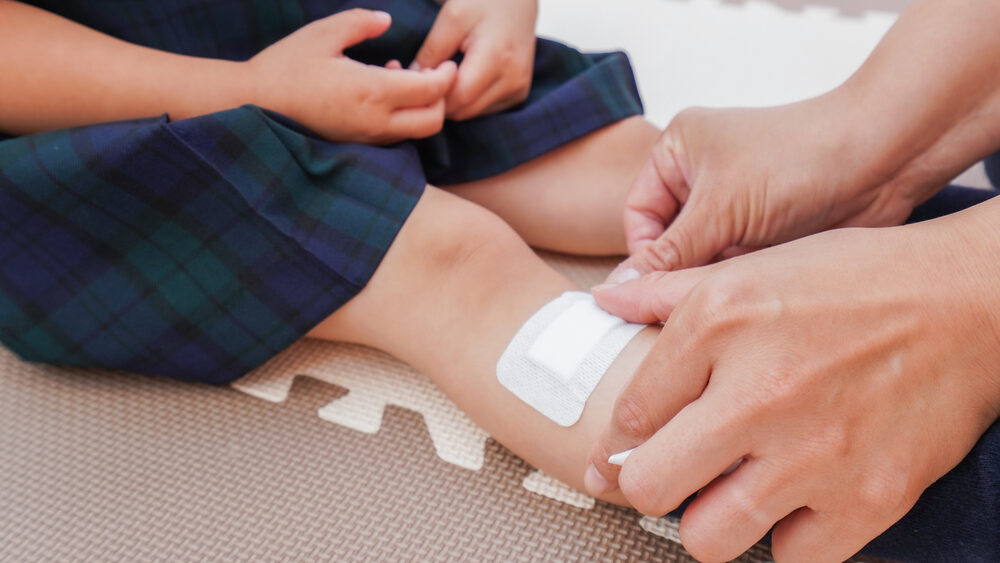 Childcare is an essential service that many parents rely on to ensure their children are well taken care of while they work or attend to other responsibilities. However, as much as daycare providers strive to create a safe and nurturing environment for children, accidents can still occur. When your child suffers an injury while in daycare, you may feel angry, frustrated, and overwhelmed. You may be wondering what to do next, how to navigate the insurance process, and how to protect your child's rights. Here is a guide on how to navigate a daycare injury claim.
Common Daycare Injuries
There are several types of injuries that can occur in a daycare setting. Some of the most common child injuries include:
Falls: Children can fall from highchairs, changing tables, playground equipment, stairs, or other elevated surfaces.
Cuts and bruises: Children can get cuts and bruises from a variety of hazards, such as sharp objects, furniture, or other children's toys.
Burns: Children can get burned by hot liquids or food, hot surfaces, heating devices, or chemicals.
Choking: Young children are at risk of choking on small objects, such as toys or food.
Poisoning: Children can accidentally ingest toxic substances, such as cleaning products and medications that are not properly secured.
Abuse: Unfortunately, some daycare providers may engage in physical or emotional abuse, such as verbally abusing, hitting, or shaking children.
Steps to Take After a Daycare Injury
If your child has been injured while at daycare, it's important to take the following steps:
1. Seek medical attention: Your child's health and well-being are the most important priority. Get your child the medical attention they need as soon as possible. Even if the injury appears minor, it's essential to get it checked out to rule out any underlying issues.
2. Document the injury: Once your child is safe and receiving medical attention, start documenting everything related to the incident. Take photos of your child's injuries, record the date, time, location, and names of the daycare staff who witnessed the incident, and keep a record of any medical bills or expenses related to the injury.
3. Notify the daycare provider: Let the daycare provider know what happened as soon as possible and ask for a written incident report and any witnesses who were present.
4. Contact a daycare injury attorney: An experienced attorney can help you understand your legal rights and options for pursuing compensation for your child's injuries. Consider contacting an experienced daycare injury attorney to help you navigate the claims process. An attorney can guide you through the legal process, negotiate with insurance companies, and ensure that your child's rights are protected.
5. Notify your insurance company: Notify your insurance company of the incident and provide them with any documentation related to the injury. They may cover the medical bills and expenses related to the injury.
6. Negotiate a settlement: The insurance company may offer you a settlement to compensate you for the injury. Your attorney can help you negotiate a fair settlement that covers all your child's medical bills and other expenses related to the injury.
7. File a lawsuit: If the insurance company refuses to offer a fair settlement, you may need to file a lawsuit to protect your child's rights and seek compensation for the injury.
Contact Blume Forte Fried Zerres & Molinari Today for a Free Consultation About Your Daycare Injury Case
Blume Forte Fried Zerres & Molinari is a full-service law firm located in Chatham, NJ, dedicated to helping clients achieve justice and the compensation they deserve. Our team of skilled attorneys has successfully represented clients in a wide range of legal matters, from personal injury claims to medical malpractice cases.
At Blume Forte Fried Zerres & Molinari, we understand that facing legal issues can be overwhelming, stressful, and confusing. That's why we provide personalized and compassionate legal services to help you navigate the legal process with ease. Our attorneys will work tirelessly to protect your rights, advocate for your interests, and ensure that you receive the best possible outcome.
Our areas of expertise include personal injury, medical malpractice, product liability, motor vehicle accidents, and many more. Our team of experienced attorneys has the knowledge, skills, and resources to handle even the most complex legal cases. We pride ourselves on our dedication to our clients and our commitment to achieving the best possible outcome for every case we handle.
We believe that everyone deserves justice and fair compensation for their losses. We have a proven track record of success, having recovered millions of dollars in settlements and verdicts for our clients. Our clients can rest assured that they have a dedicated team of attorneys on their side, working tirelessly to fight for their rights and achieve justice.
If you're looking for a law firm that will provide you with personalized, compassionate, and effective legal representation, look no further than Blume Forte Fried Zerres & Molinari. Contact us today to schedule a free consultation and learn more about how we can help you.