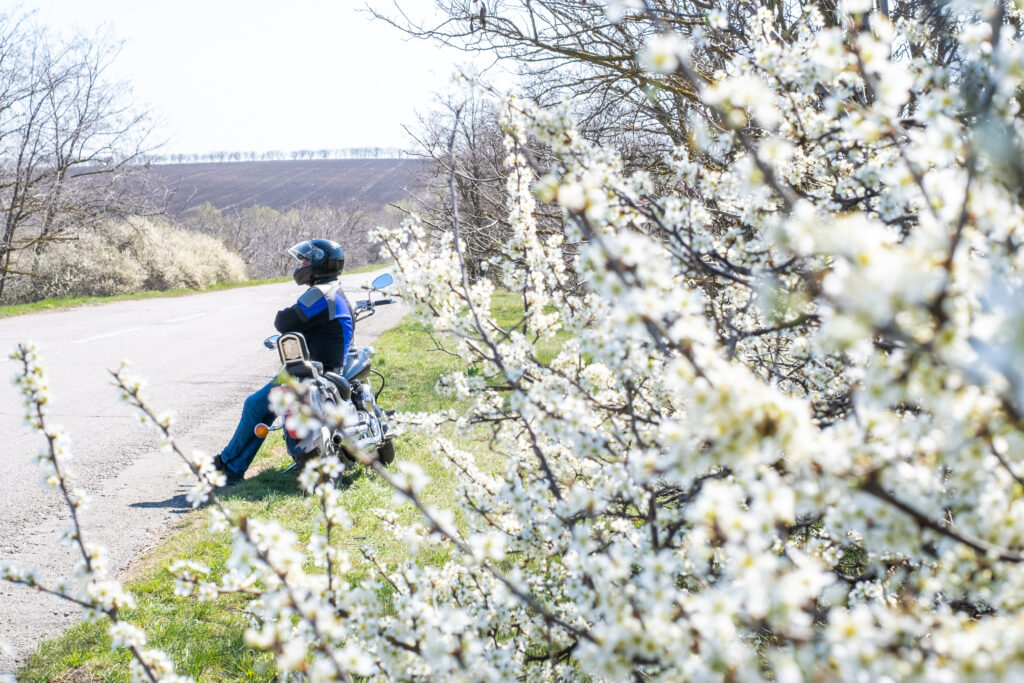 The approach of spring means that many motorcycle owners are getting back out on their bikes after the winter. However, the beginning of spring is also an opportunity for motorcyclists to familiarize themselves with the risks and consequences of springtime motorcycle accidents.
Motorcycle Risks
Motorcycles experience risks that cars, trucks, and other vehicles don't face. For example, potholes or road debris are far more likely to cause a motorcycle to crash than a car or truck. In addition, motorcycle riders face much higher risks of serious or fatal injuries in an accident than the occupants of a car. Motorcycle riders don't have the benefit of seat belts or airbags to protect them in the event of a crash, and they may suffer crush injuries if they are involved in a collision with another vehicle.
How to Stay Safe on a Motorcycle
There are steps that motorcycle riders can take to stay safe on their bike. These steps include:
Only ride if you have a motorcycle permit or license. Permits and licenses are issued only after passing a written knowledge test and on-bike skills test, which demonstrates that you understand how to safely operate a motorcycle
Check the weather before heading out on your motorcycle. Adverse weather like sleet, rain, or fog can greatly increase your chances of being involved in an accident
Always wear a motorcycle helmet approved by the U.S. Department of Transportation, preferably one with a full face shield to help protect you from being hit in the face by insects or flying debris.
Inspect your motorcycle every time you head out on the road. Check your tires and brakes for wear, look for any potential fluid leaks, and make sure that your brakes, lights, and horn are working.
Never ride a motorcycle after having consumed alcohol or drugs
Avoid distractions while operating a motorcycle, including using a cell phone. Your attention should always be on the road and on your surroundings, and you should have both hands on the handlebars when moving
Wear brightly colored clothing or clothing that has strips of reflective material or tape
New Jersey Motorcycle Laws
Important laws in New Jersey that govern the use of motorcycles include:
All motorcycle operators must have a motorcycle learner's permit (which allows one to practice riding under the supervision of a licensed motorcycle operator) or a motorcycle license or endorsement
All riders on a motorcycle are required to wear a helmet that has been approved by the U.S. Department of Transportation. Operators are also required to have a face shield on their helmet or to wear protective goggles if their motorcycle is not equipped with an approved windshield
Motorcycles are entitled to the full width of a traffic lane. No other vehicle may be in a traffic lane beside a motorcycle, except that two motorcycles may ride side-by-side in the same lane.
Lane splitting is prohibited.
Motorcycle operators are required to carry liability insurance with minimum limits of $15,000 per person/$30,000 per accident for bodily injury, and $5,000 per accident for property damage
Contact a Chatham Personal Injury Lawyer to Discuss Your Motorcycle Accident Case in New Jersey
Did you or a loved one sustain serious injuries due to a motorcycle accident in New Jersey? Don't let the medical bills pile up while you wait for the negligent party or their insurance company to do the right thing. Right now, you need an aggressive personal injury attorney on your side, fighting to get you the compensation you need, want, and deserve. The skilled attorneys at Blume, Forte, Fried, Zerres & Molinari represent clients injured because of motorcycle accidents in Parsippany, Mount Olive, Rockaway, Union City, and throughout New Jersey. Call (973) 635-5400 or fill out our online contact form to schedule a free consultation about your case. We have an office conveniently located at One Main Street, Chatham, NJ 07928, as well as offices in Jersey City, Sea Girt, and North Bergen.
The articles on this blog are for informative purposes only and are no substitute for legal advice or an attorney-client relationship. If you are seeking legal advice, please contact our law firm directly.