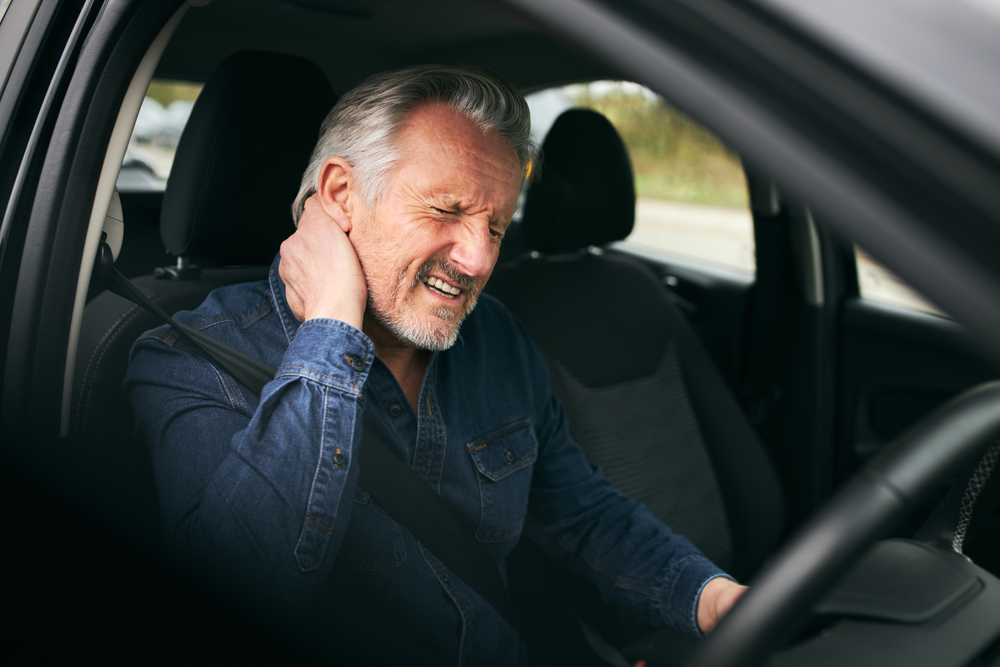 Being injured in an accident can cause significant difficulty for you. You may be forced to undergo long, expensive medical treatment, all while you miss time from work and may be left with permanent pain or disability. If you were injured in an accident that may have been someone else's fault, it is important to familiarize yourself with the different types of personal injury cases so that you can better understand how an attorney can help you recover compensation from the party or parties at fault for your injuries. Here are examples of some of the most common types of personal injury cases in New Jersey.
Car Accidents
Drivers are expected to operate their vehicles in a safe, lawful manner. Being careless or reckless behind the wheel puts everyone on the road at risk of serious injuries in an accident. Unfortunately, not all drivers exercise care while driving or follow the rules of the road. As a result, thousands of car accidents occur every single day due to the negligence of motorists.
In addition, some car accidents are caused not by a driver but rather due to design or manufacturing defects in vehicles that lead to mechanical failure that causes a crash. In these types of car accidents, the vehicle or auto part manufacturer may be held responsible for injuries suffered by those involved in the accident. 
Car accidents have the potential to cause life-altering injuries, including permanent disability or physical impairment and chronic pain and discomfort. Car accident victims may be unable to continue working or participate in activities they enjoy.  
Boat Accidents
With many people choosing to enjoy the Jersey Shore with boats and other personal watercraft, boat accidents occur with some regularity in New Jersey. As with cars, boat operators are expected to operate their craft with reasonable care while following all navigational rules and laws. Operators who act carelessly or recklessly put themselves, their passengers, and other people out on the water at risk of a devastating, potentially fatal accident. 
Slip and Fall Accidents
Property owners are generally obligated by law to keep their premises safe and free of any defective or hazardous conditions that might injure lawful visitors to the property. This usually means removing, fixing, or cleaning up any hazards or alerting property visitors to their presence. For many commercial property owners, the law also imposes an obligation to regularly inspect the premises to discover any potential hazards.
Property owners who neglect these duties can be held liable when a visitor is injured by a slip-and-fall accident. Slip and falls can easily cause much more serious injuries than some cuts and bruises, including broken bones, ligament or tendon damage, and traumatic brain injuries. 
Pedestrian and Bicycle Accidents
Other vehicle occupants are not the only people at risk from negligent or reckless motorists. Pedestrians and bicyclists can be severely injured if they are struck by a motor vehicle. Many bicycle and pedestrian accidents occur when drivers are distracted while behind the wheel or when they fail to follow the rules of the road, especially those rules giving the right of way to bicyclists or pedestrians.  
Dog Bites
Depending on the breed of dog or whether a dog wishes to press an attack, dog bites can lead to serious injury. This is why the law in New Jersey imposes strict liability for injuries on dog owners when their dogs bite another person. 
Contact a Chatham Personal Injury Lawyer to Discuss Your Case in New Jersey
Did you or a loved one sustain severe injuries in New Jersey? Don't let the medical bills pile up while you wait for the negligent party or their insurance company to do the right thing. Right now, you need an aggressive personal injury attorney on your side, fighting to get you the compensation you need, want, and deserve. The skilled attorneys at Blume, Forte, Fried, Zerres & Molinari represent clients injured in Parsippany, Mount Olive, Rockaway, Union City, and throughout New Jersey. Call (973) 635-5400 or fill out our online contact form to schedule a free consultation about your case. We have an office conveniently located at One Main Street, Chatham, NJ 07928, as well as offices in Jersey City, Sea Girt, and North Bergen.
The articles on this blog are for informative purposes only and are no substitute for legal advice or an attorney-client relationship. If you are seeking legal advice, please contact our law firm directly.