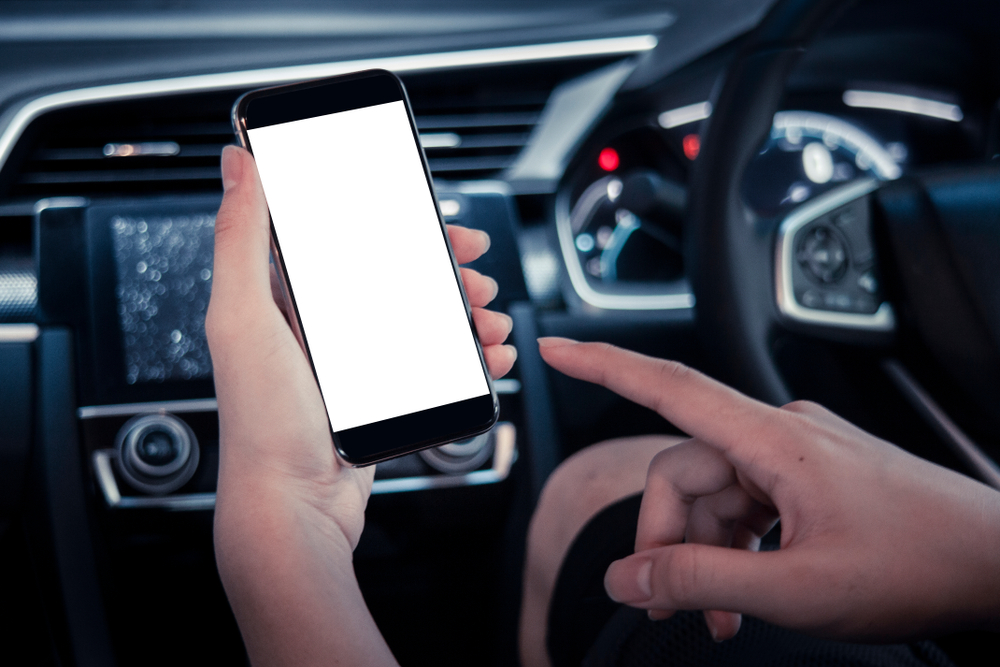 If you regularly use Uber or another rideshare service, here's what you need to know if you ever find yourself involved in an accident while riding in an Uber, or if you are in an accident that involves an Uber vehicle.
Common Causes of Uber Accidents
Although seen as a safe transportation alternative, Uber drivers are just as or even more likely than other motorists to cause an auto accident. Some of the most frequent causes of Uber accidents include:
Speeding
Reckless driving
Tailgating
Running red lights or stop signs
Failing to yield the right of way
Unsafe turns or lane changes
Distracted driving
Drowsy or fatigued driving
Driving under the influence
Driver inexperience
Unfamiliarity with local roads
Liability for Uber Accidents
Liability for injuries that you may have suffered in an Uber accident will depend on certain factors, including who was at fault for the accident and whether you were a passenger in the Uber or were outside the vehicle. For example, if you are hit by an Uber while driving or riding in another vehicle, bicycling, or walking down the street, you may be entitled to hold the Uber driver and Uber itself liable for your expenses and losses.
If you were riding in an Uber and an accident was caused by your Uber driver, you may have the right to pursue compensation against the driver and Uber. If another driver causes an accident with your Uber, you may be entitled to pursue a claim against that driver; however, if they lack sufficient insurance coverage to fully compensate you, you may also have the option of filing a claim with Uber.
Uber's Insurance Coverage
By law, Uber is required to provide insurance coverage for its drivers. The availability and amount of coverage will depend on the Uber driver's status at the time of the accident. Uber's insurance coverage scheme works like this:
When the driver is not logged into the Uber mobile application, Uber's insurance coverage does not apply, and anyone who is injured by the driver's negligence must look to their own personal insurance coverage.
If the driver is logged into the app and is awaiting a ride request, Uber provides insurance coverage that includes $50,000 per person/$100,000 per accident of bodily injury liability coverage and $25,000 per accident of property damage liability coverage.
If the driver has accepted a ride request, is driving to pick up a passenger, or has a passenger in the Uber, the company provides combined liability coverage of $1.5 million, plus an additional $1.5 million of uninsured/underinsured motorist coverage if the Uber is hit by an uninsured or underinsured driver.
When Do You Need to File a Claim?
If you are involved in an Uber accident, New Jersey's statute of limitations gives you only two years from the date of the crash to file a lawsuit against the at-fault driver or drivers and any other parties who can be held liable to compensate you for your injuries or property damage.
Contact a Chatham Personal Injury Lawyer to Discuss Your Uber Accident Case in New Jersey
Did you or a loved one sustain serious injuries due to an Uber accident in New Jersey? Don't let the medical bills pile up while you wait for the negligent party or their insurance company to do the right thing. Right now, you need an aggressive personal injury attorney on your side, fighting to get you the compensation you need, want, and deserve. The skilled attorneys at Blume, Forte, Fried, Zerres & Molinari represent clients injured because of Uber accidents in Parsippany, Mount Olive, Rockaway, Union City, and throughout New Jersey. Call 973-845-4421 or fill out our online contact form to schedule a free consultation about your case. We have an office conveniently located at One Main Street, Chatham, NJ 07928, as well as offices in Jersey City, Sea Girt, and North Bergen.
The articles on this blog are for informative purposes only and are no substitute for legal advice or an attorney-client relationship. If you are seeking legal advice, please contact our law firm directly.