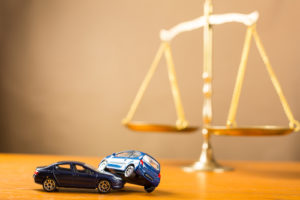 A recent car accident has led to the death of an EMT volunteer. Unfortunately, catastrophic vehicle accidents have the potential to leave someone with lifelong injuries or even impact a family because of a fatality. A longtime volunteer EMT was recently killed in a catastrophic accident. The man suffered in an accident close to Exit 67 while driving on Interstate 295.
Car Accidents Can Result in Fatalities
Whenever another driver is not paying attention or drifts off the road or into another lane, drivers surrounding that car might not have enough time to avoid an accident. With minimal chance to swerve out the way, especially in head-on collisions, an accident may be impossible to prevent because of another negligent driver. In these cases, however, any injured parties who survive the accident may be eligible to file a legal claim for full recovery of all damages tied to the accident.
The Jeep was traveling on the road when another driver operating a car lost control of the vehicle and veered onto the interstate crossing the middle lane. Ultimately, the EMT was struck and ejected from the vehicle. An investigation was carried out by the New Jersey State Police. The EMT was recognized in the community for his extensive volunteer service and had been working at the time of the accident as an emergency room technician at Capital Health Medical Center. He had previously served with numerous other health care companies as a technician. A sudden accident that causes someone to lose control of the vehicle can have devastating consequences including those named in this particular accident.
Contact Our New Jersey Car Accident Lawyers Today to Schedule a Consultation
A serious car accident may entitle a surviving victim to file a personal injury lawsuit with Blume Forte Fried Zerres & Molinari for full and fair recovery of compensation but it may also enable family members of someone who was killed to file a wrongful death lawsuit on behalf of the injured party.
The articles on this blog are for informative purposes only and are no substitute for legal advice or an attorney/client relationship. If you are seeking legal advice, please contact our law firm directly.