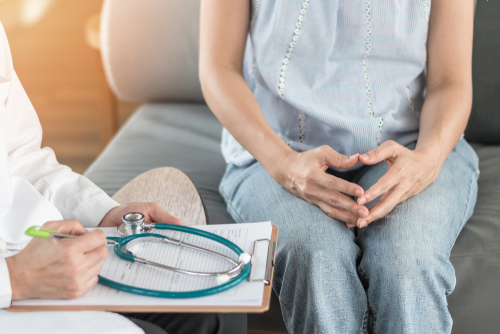 Although cervical cancer is a serious medical condition that affects numerous women every year, it is, fortunately, one of the easily detectable and preventable forms of cancer. However, some women have their cervical cancer go undiagnosed or misdiagnosed until the cancer reaches a more aggressive stage, requiring more intensive treatment and decreasing the survivability of the disease. There are multiple reasons why cervical cancer is misdiagnosed. When a misdiagnosis or delayed diagnosis is caused by a treating medical provider's negligence, a woman who is harmed as a result of the delay may have a claim for medical malpractice.
Diagnosing Cervical Cancer
Cervical cancer can be prevented through regular early screening efforts. Precancerous changes to the cervix may be detected through routine pap smears and pelvic examinations. When these changes are detected, a woman can be placed on a more intensive monitoring regimen to detect cervical cancer at its earliest stage if it forms. Early-stage cervical cancer can usually be successfully treated with a highly favorable prognosis with only minimally invasive procedures.
Why Are Cervical Cancers Not Diagnosed?
Unfortunately, some cases of cervical cancer go undiagnosed or misdiagnosed until it is too late to employ effective treatments. There are several reasons why a patient's cervical cancer may be misdiagnosed, including:
A doctor ignores or discounts symptoms of cervical cancer, including unusual vaginal bleeding or discharge, blood in urine or stool, unusual vaginal odors, or pelvic or abdominal pain.
A doctor acknowledges a patient's complaint of these symptoms but fails to consider cervical cancer in the differential diagnosis.
A doctor fails to recommend regular pelvic exams and pap smears
Errors are made in the collection of a pap smear specimen
The lab makes errors in conducting a pathology of a pap smear specimen.
Doctors misinterpret pap smear results.
A doctor fails to recommend follow-up testing or to refer a patient to a specialist for follow-up testing in the event of abnormal pap smear results.
What to Do If You Have Suffered a Cervical Cancer Misdiagnosis
If you believe you have suffered a misdiagnosis of cervical cancer, your first step should be to obtain a second opinion from another gynecologist or from an oncologist that specializes in cervical cancer. If you are suffering from cervical cancer, you should obtain a confirmed diagnosis as soon as possible to ensure you have the opportunity for the most effective treatments. When identified early, cervical cancer is easily treated.
When you confirm that you have cervical cancer and suspect that your treating medical provider may have misdiagnosed your condition, you should speak to a medical malpractice attorney as soon as possible. If your physician misdiagnosed your condition due to treatment decisions that other physicians of similar training would not have taken in your case, you may have a claim for medical malpractice that may allow you to recover compensation for:
More intensive medical treatment required because your cancer is now at a more aggressive stage
Ongoing and future losses of income due to the more intensive treatment you require.
Additional physical pain and emotional distress caused by your more serious medical condition.
Loss of quality of life due to the debilitating effects of more advanced treatment, or due to reduced life expectancy.
Contact A Medical Malpractice Attorney for a Consultation About Your Cancer Misdiagnosis Case in New Jersey
Were you or a loved one injured due to medical malpractice in New Jersey? Then you need to talk to an experienced medical malpractice lawyer as soon as possible for guidance on how to proceed. The Chatham cancer misdiagnosis attorneys at Blume, Forte, Fried, Zerres & Molinari are prepared to assist you with your legal claim. We represent victims of negligent surgeons, doctors, nurses, and pharmacists throughout New Jersey, including Parsippany, Mount Olive, Rockaway, and Union City. Call us today at (973) 635-5400 or fill out our online contact form to schedule a consultation. We have an office conveniently located at One Main St., Chatham, NJ 07928, as well as offices in Jersey City, Sea Girt, and North Bergen.
The articles on this blog are for informative purposes only and are no substitute for legal advice or an attorney-client relationship. If you are seeking legal advice, please contact our law firm directly.