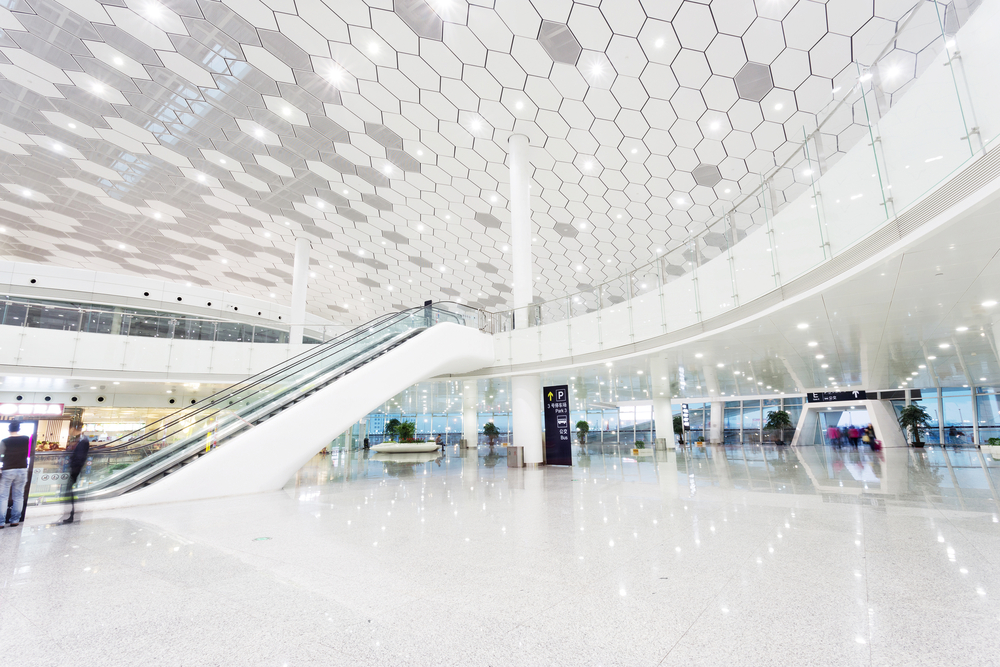 Shopping malls are one of the most frequent locations for slip and fall or trip and fall accidents. Because they have so much foot traffic, shopping malls can be filled with many slipping or tripping hazards, which can injure visitors if not found and remedied in a reasonable amount of time. If you suffer a slip or trip and fall accident at the mall, you need to know what steps to take to protect your rights to seek financial compensation for injuries and losses you suffer due to the fall.
Common Causes of Shopping Mall Slip and Fall Injuries
Some of the most frequent causes of slip or trip and fall accidents in shopping malls include:
Recently mopped or waxed floors
Spilled foods or liquids
Water leaks
Snow, ice, rainwater, leaves, or mud tracked in from outside
Snow and ice buildup on exterior pavement
Wires or cords pulled across walking paths
Uneven or broken pavement
Broken stairs or missing handrails
Defective or malfunctioning elevators, escalators, or moving walkways
Debris or clutter on the ground
Uneven floor levels
Transitions between flooring surfaces, such as stepping from carpet to tile
Worn or torn rugs or carpeting
Inadequate lighting
Liability for a Shopping Mall Slip and Fall Accident
After a slip and fall accident while visiting a shopping mall, you may wonder who you should hold liable for your injuries and losses. Depending on the circumstances of the accident, parties who may have liability for the injuries you suffered include:
The shopping mall owner, especially if the accident occurred in a common area of the mall such as walkways/corridors or in a parking lot or garage
A store owner, who may have liability for a slip and fall that occurs in their store since the store owner rather than the mall owner has control over the conditions within the leased store premises
Third-party maintenance companies who are hired by a store owner or the shopping mall owner to perform maintenance, such as fixing elevators or escalators, mopping floors, or clearing parking lots and exterior walkways of snow and ice
In New Jersey, commercial property owners often have a duty to not only fix any hazardous conditions on their premises that they create or find but also to regularly perform maintenance checks to discover new hazardous conditions. Visitors to businesses and commercial property are entitled to have knowledge of potentially dangerous conditions on the property or to have the property owner fix, remove, or clean up the hazard within a reasonable time.
What Should You Do After a Slip and Fall at a Shopping Mall
Steps to take after being involved in a slip or trip and fall accident at the mall include:
Notify the store owner or the mall owner of the accident
Seek prompt medical attention, even if you do not think you were hurt, so that a doctor can diagnose injuries you may have suffered
Follow your doctor's treatment plan and instructions
Keep any bills, invoices, or receipts for expenses you incur due to your injuries
Gather your paychecks or income statements if you need to take time off work while recovering from injuries
Finally, talk to a slip and fall accident attorney as soon as possible. In New Jersey, you may only have two years from the date of the accident to file a lawsuit to recover compensation, so you need to get started soon to prepare your case.
Contact a Chatham Personal Injury Lawyer to Discuss Your Slip and Fall Accident Case in New Jersey
Did you or a loved one sustain serious injuries due to a slip and fall accident in New Jersey? Don't let the medical bills pile up while you wait for the negligent party or their insurance company to do the right thing. Right now, you need an aggressive personal injury attorney on your side, fighting to get you the compensation you need, want, and deserve. The skilled attorneys at Blume, Forte, Fried, Zerres & Molinari represent clients injured because of slip and fall accidents in Parsippany, Mount Olive, Rockaway, Union City, and throughout New Jersey. Call (973) 635-5400 or fill out our online contact form to schedule a free consultation about your case. We have an office conveniently located at One Main Street, Chatham, NJ 07928, as well as offices in Jersey City, Sea Girt, and North Bergen.
The articles on this blog are for informative purposes only and are no substitute for legal advice or an attorney-client relationship. If you are seeking legal advice, please contact our law firm directly.