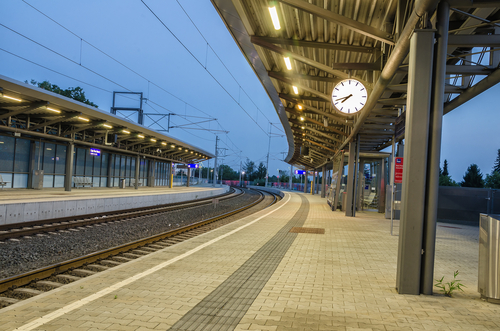 New Jersey PATH platforms can be dangerous places for commuters and travelers. Outside platforms may end up getting covered in rainwater, ice, or snow. Even indoor platforms can have drinks, food, and other things spilled on the ground. When commuters are racing to catch their trains, they may not notice hazards on the platform that may cause them to suffer a slip and fall or trip and fall accident. Unfortunately, slip/trip and fall accidents on PATH platforms are more common than you may realize. If you have been injured after a slip and fall on a New Jersey PATH platform, a personal injury lawyer can help you recover compensation for expenses and losses.
Common Causes of Slip and Fall Accidents on PATH Platforms
Some of the most frequent causes of slip or trip and fall accidents on PATH platforms include:
Rain, snow, and/or ice
Tracked mud and plant debris
Passengers spilling foods and liquids
Recent mopping or waxing
Uneven and broken pavement or flooring
Cords and wires were strewn across walkways
Trash or debris on the ground
Broken or crumbling steps and staircases
Lack of anti-skid/slip pads
Low or broken lighting
Visual obstructions
Who Can Be Held Liable for Your Slip and Fall Injury?
When a visitor to a property suffers a slip and fall accident, the owner of the property is generally held liable for the visitor's fall when the fall was caused by a dangerous or hazardous condition either created by the property owner or that the property owner should have fixed or cleaned up. However, when a slip and fall accident takes place on a New Jersey PATH platform, holding the transit agency liable for injuries you suffered in a slip and fall is a more complicated situation.
Under New Jersey law, you are required to follow certain procedures to assert an injury claim against a public agency such as PATH. This includes giving timely notice of your injury claim to PATH. You must provide written notice of your claim within 90 days of a slip and fall accident. Government agencies are entitled to notice of injury claims so that they can investigate the claim and potentially offer the injured party compensation without the need to resort to the courts. However, if you fail to give timely notice if you later try to file a lawsuit your case can be permanently dismissed by the court.
Compensation You May Be Entitled To
If you were injured in a slip and fall caused by a dangerous or hazardous condition on a PATH platform, you may be entitled to recover compensation for expenses and losses that you incurred, including:
Costs of medical treatment and rehab
Loss of wages or income if you miss work while recovering from your injuries.
Loss of future earning ability if your injuries result in permanent disabilities.
Physical pain and anguish
Emotional trauma or distress
Loss of quality of life due to disabilities or significant, visible scarring or disfigurement that may be caused by your injuries
Contact a Chatham Personal Injury Lawyer to Discuss Your Slip and Fall Accident Case in New Jersey
Did you or a loved one sustain serious injuries due to a slip and fall accident in New Jersey? Don't let the medical bills pile up while you wait for the negligent party or their insurance company to do the right thing. Right now, you need an aggressive personal injury attorney on your side, fighting to get you the compensation you need, want, and deserve. The skilled attorneys at Blume, Forte, Fried, Zerres & Molinari represent clients injured because of slip and fall accidents in Parsippany, Mount Olive, Rockaway, Union City, and throughout New Jersey. Call (973) 635-5400 or fill out our online contact form to schedule a free consultation about your case. We have an office conveniently located at One Main Street, Chatham, NJ 07928, as well as offices in Jersey City, Sea Girt, and North Bergen.
The articles on this blog are for informative purposes only and are no substitute for legal advice or an attorney-client relationship. If you are seeking legal advice, please contact our law firm directly.