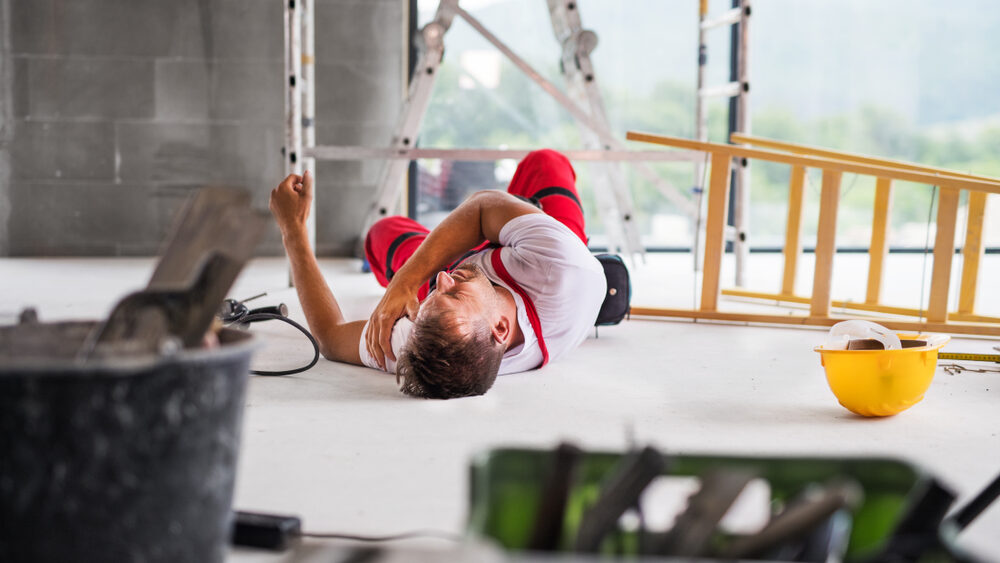 Construction sites are some of the most dangerous workplaces, as workers are exposed to a wide range of hazards, from falls and electrocution to heavy machinery accidents and toxic exposures. Construction accidents can be devastating, both physically and financially. In the United States, the construction industry is one of the most dangerous, with a high number of workplace injuries and fatalities. According to the Occupational Safety and Health Administration (OSHA), one in ten construction workers is injured on the job every year. If you've been injured in a construction accident, it's essential to know your legal rights and options for seeking compensation. 
Here Are Some Key Things You Need to Know:
1. Report the Accident
The first step after a construction accident is to report it to your employer. In New Jersey, employers are required to report work-related injuries and illnesses to the state's workers' compensation agency, which provides benefits to cover medical expenses, lost wages, and other related costs. However, it's also important to report the accident to your supervisor or site manager to ensure that the incident is properly documented. It is also important to write down what happened and who was hurt, take pictures of the scene, and get contact information from anyone who saw what happened.
2. Seek Medical Attention
If you're injured in a construction accident, seeking prompt medical attention is critical. Not only can it help ensure that you receive the necessary treatment for your injuries, but it can also provide documentation of your injuries that can be used in any legal proceedings. Your health and well-being should be your top priority. Seek medical attention immediately, even if you do not feel any immediate pain or symptoms. Some injuries, such as traumatic brain injuries, may not present symptoms until days or even weeks after the accident.
3. Know Your Rights
Depending on the circumstances of your construction accident, you may have different legal options for seeking compensation. As a construction worker, you have the right to a safe workplace. If your employer didn't give you enough safety training or measures, you might be able to get money for your injuries. For example, if your employer has workers' compensation insurance, you may be able to file a claim for benefits. However, you might also be able to bring a personal injury lawsuit if a third party, such as a subcontractor or equipment manufacturer, was responsible for your injuries.
4. Understand Workers' Compensation
Workers' compensation insurance provides benefits for employees who are injured or become ill as a result of their job. It may cover medical expenses, lost wages, and other costs associated with your injury. But workers' compensation might not cover all of your damages, and you might be able to get more money through a personal injury claim.
5. Consult an Experienced Construction Accident Attorney
If you've been injured in a construction accident, it's essential to consult an experienced construction accident attorney as soon as possible. A knowledgeable attorney can help you navigate the legal process and protect your rights. They can help you understand your legal rights and options and guide you through the legal process, which can be complex and challenging. A lawyer can also help you gather evidence, negotiate with insurance companies, and pursue a claim for compensation.
Contact Blume Forte Fried Zerres & Molinari Today for a Free Consultation About Your Construction Accident Case
If you've been injured in a construction accident, it's crucial to take steps to protect your legal rights and seek compensation for your injuries. You are more likely to get the compensation you deserve if you report the accident, seek medical attention, consult an attorney, and understand your legal options.
At Blume Forte Fried Zerres & Molinari, we understand the devastating impact that a construction accident can have on your life. That's why we're committed to helping injured workers protect their legal rights and seek the compensation they deserve. Our experienced construction accident attorneys have a proven track record of success, and we're ready to fight for you. If you've been injured in a construction accident, don't wait. Contact us today for a free consultation, and let us help you get the justice you deserve.
Call (973) 635-5400 or fill out our online contact form to schedule a free consultation about your case. We have an office conveniently located at One Main Street, Chatham, NJ 07928, as well as offices in Jersey City, Sea Girt, and North Bergen.
The articles on this blog are for informative purposes only and are no substitute for legal advice or an attorney-client relationship. If you are seeking legal advice, please contact our law firm directly.