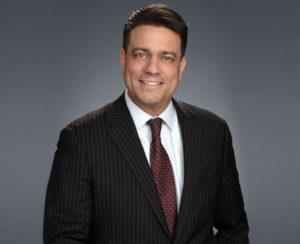 Attorney Norberto Garcia Featured in New Jersey Law Journal Article
Norberto Garcia, a personal injury attorney at Blume Forte Fried Zerres & Molinari in Chatham, NJ was recently featured in an article published by the New Jersey Law Journal. A fellow attorney from the firm told the publication that Mr. Garcia has taken 100 cases to trial that have received a verdict, securing large awards for his clients.
Mr. Garcia is the former president of the Hudson County Bar Association, a position he currently holds with the New Jersey State Bar Foundation. He is known for his service to the community. Most of his time out of the courtroom is focused on tutoring students in high school and in law school.
Garcia's Proudest Accomplishments
Mr. Garcia has a passion for helping others, especially those who are in a time of need. He has taken on cases that other attorneys have turned down or backed away from, only to obtain successful outcomes for those clients. He attributed the success of these challenging cases to the in-depth investigative work of the firm, the firm's far-reaching resources, and careful discovery.
Garcia's Mentor
When asked to name one person who has played a major role in his career, Mr. Garcia named Peter Vazquez. Vazquez hired Mr. Garcia at Blume Forte Fried Zerres & Molinari in 1995 when the firm was known as Blume Vazquez. Mr. Vazquez went on to become an Essex County criminal judge. Mr. Garcia said Judge Vazquez taught him the following:
"When you come from a diverse background, you have to work twice as hard to get ahead. You take nothing for granted. He taught me that there will be professional setbacks – you deal with them and move on. All growth comes from some kind of pain. It is how you deal with defeats that determines whether you come out a better, stronger person."
Mr. Garcia's Track Record
Mr. Garcia's track record and accomplishments proceed throughout the New Jersey legal community. Aside from serving as the President of the New Jersey State Bar Foundation, he is also a trustee of the same organization and serves as the co-chair of the New Jersey State Bar Association's Diversity Committee.
Mr. Garcia was certified as a civil trial attorney by the New Jersey Supreme Court in 2001. He is a member of the Civil Trial Bar Association's executive committee of the New Jersey State Bar Association. Mr. Garcia was named a trustee for the New Jersey State Bar Association earlier this year.
Garcia's No-Pay Verdicts
In the past handful of years, Mr. Garcia has achieved verdicts in the following no-pay cases:
Ryou v. Kim (Bergen County) $420,000.00
Savi v. Cohen (Hudson County) $300,000.00
Manzanal v. Manzanal (Hudson County) $237,000.00
Pak v. Lee (Bergen County) $200,000.00
Magner v. Geico (Essex County) $124,000.00
Lowery v. Smith (Union County) $70,000.00
Contact a Chatham Personal Injury Lawyer to Discuss Your Accident Case in New Jersey
Did you or a loved one sustain serious injuries due to any type of accident in New Jersey? Don't let the medical bills pile up while you wait for the negligent party or their insurance company to do the right thing. Right now, you need an aggressive personal injury attorney on your side, fighting to get you the compensation you need, want, and deserve. The certified attorneys at Blume Forte Fried Zerres & Molinari represent clients injured because of slip & falls, motor vehicle accidents, defective auto products and more in Chatham, Jersey City, Sea Girt, North Bergen, and throughout New Jersey. Call 973-845-4421 or fill out our online contact form to schedule a free consultation about your case. We have an office conveniently located at One Main Street in Chatham, NJ 07928 as well as offices in Jersey City, Sea Girt, and Bergen.
The articles on this blog are for informative purposes only and are no substitute for legal advice or an attorney-client relationship. If you are seeking legal advice, please contact our law firm directly.