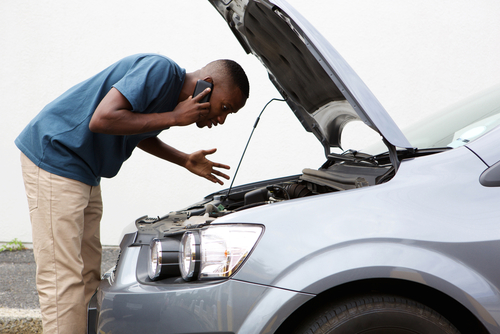 If you have been injured in a car accident that was caused by some defect of the vehicle, you may be entitled to pursue a product liability claim against a manufacturer or a dealer/retailer.
Types of Product Liability Claims
A product liability claim may involve one or more distinct legal theories:
Design defect – A design defect claim alleges that the inherent design or specification of a product is unreasonably dangerous for its intended or anticipated uses. A design defect impacts every single example of a product sharing that design.
Manufacturing defect – A manufacturing defect claim alleges that some error or mistake occurred when a product was made or assembled, or in the case of cars when the vehicle is shipped or put on sale at the dealership. A manufacturing defect may affect only one single example of a product, or it may impact part of or all a production run.
Failure to instruct/failure to warn – A failure to instruct/warn claim alleges that a manufacturer or retailer failed to provide the consumer with sufficient instructions for the safe use of a product or sufficient warnings about the potential risks of using the product, and the consumer would have altered their use of the product or decided not to purchase the product had they been given proper instructions or warnings.
Breach of express warranty – Although a type of contract claim, a breach of express warranty claim may be raised in a product liability action if you suffer personal injury or other property damage because a product failed to conform to a manufacturer's or retailer's express warranties.
Who Can Be Held Liable for a Car Defect?
In a product liability claim, you may be entitled to hold every party in the "chain of commerce" liable for a defect that resulted in injury or property damage. The "chain of commerce" includes all entities involved in making a product and bringing it to market for purchase by a consumer. In the context of motor vehicles, this can include:
Part manufacturers – Many car defects involve parts that are manufactured by third parties outside of the car company that assembles the vehicle. This may include tires, brakes, batteries, or transmissions. When a defect is traceable to a specific part made by a third-party manufacturer, that manufacturer can be held responsible in a product liability claim.
The car company – Car manufacturers can also have liability for any defects in the vehicles that they assemble.
Distributors – There may also be other companies involved in getting a car from the manufacturing plant to the dealership lot, including distributors or local subsidiaries of the car company.
Dealerships – Dealerships, as the end retailer for a car, can also be held liable in a product liability claim arising from a car defect.
Auto parts shops – Finally, auto part retailers can also be held liable when a specific car part is found to be defective, such as brake pads or car batteries.
Product Liability Claims and Car Accidents
When a car accident occurs, an investigation may ultimately reveal that the crash was triggered by a mechanical issue or failure caused by a defect in one of the vehicles. When this is the case, a car accident claim can morph into a product liability case.
Contact a Chatham Personal Injury Lawyer to Discuss Your Defective Car Case in New Jersey
Did you or a loved one sustain serious injuries in New Jersey due to a defective car? Don't let the medical bills pile up while you wait for the negligent party or their insurance company to do the right thing. Right now, you need an aggressive personal injury attorney on your side, fighting to get you the compensation you need, want, and deserve. The skilled attorneys at Blume, Forte, Fried, Zerres & Molinari represent clients injured in Parsippany, Mount Olive, Rockaway, Union City, and throughout New Jersey. Call 973-845-4421 or fill out our online contact form to schedule a free consultation about your case. We have an office conveniently located at One Main Street, Chatham, NJ 07928, as well as offices in Jersey City, Sea Girt, and North Bergen.
The articles on this blog are for informative purposes only and are no substitute for legal advice or an attorney-client relationship. If you are seeking legal advice, please contact our law firm directly.