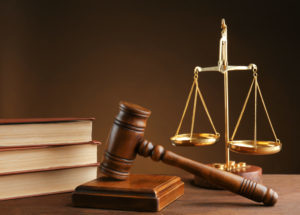 A new hotline for the victims of priest sexual abuse in New Jersey has been overwhelmed by callers, according to a recent report. Since the hotline was created by the NJ State Attorney General's Office, thousands of calls have come in to report sexual abuse by priests in the various dioceses of New Jersey. The hotline is part of a special task force that the NJ Attorney General created to investigate sexual abuse by priests.
NJ Hotline Receiving Thousands of Calls from Victims of Child Sexual Abuse
A spokesperson for the New Jersey Division of Criminal Justice said that the hotline has been overwhelmed with callers in the less than two weeks it's been active. In fact, the hotline has received so many calls that the division had to add additional staff members to answer the phones. The state has not disclosed the number of calls that the hotline has received, but it has reassured the public that calls will be answered promptly. The hotline is toll-free and has received additional help from the increased staffing.
The New Jersey priest sexual abuse hotline was created in response to a report issued by Pennsylvania about priest abuse in that state. The report caused an outcry across the country and led Attorneys General in multiple states to launch their own investigations into priest sexual abuse by Catholic priests.
Lawmakers throughout NJ are praising the hotline, saying that it gives victims of sexual abuse by Catholic priests an outlet for their emotions and memories of abuse. Some of the callers have likely not talked about the abuse until now. Others might have talked about the abuse but felt like it fell on deaf ears. Now, victims of priest sexual abuse in New Jersey have a hotline to call and explain what happened. According to authorities, some of the calls are reporting multiple victims of priest sexual abuse.
Contact a New Jersey Personal Injury Lawyer Who Helps Victims of Child Sexual Abuse Seek Justice
Are you a victim of sexual abuse by a priest in New Jersey? Do you feel like you have nowhere to turn? Contact the law firm of Blume, Forte, Fried, Zerres & Molinari today to schedule a confidential consultation. Our attorneys represent clients throughout NJ, including Parsippany, Mount Olive, Union City, Bayonne, Middletown, and Howell, New Jersey. You can reach us by calling 973-845-4421 or by filling out the online contact form. Our main office is conveniently located at One Main Street, Chatham, NJ 07928, and we also have offices in Jersey City, Sea Girt, and North Bergen, NJ.
The articles on this blog are for informative purposes only and are no substitute for legal advice or an attorney-client relationship. If you are seeking legal advice, please contact our law firm directly.