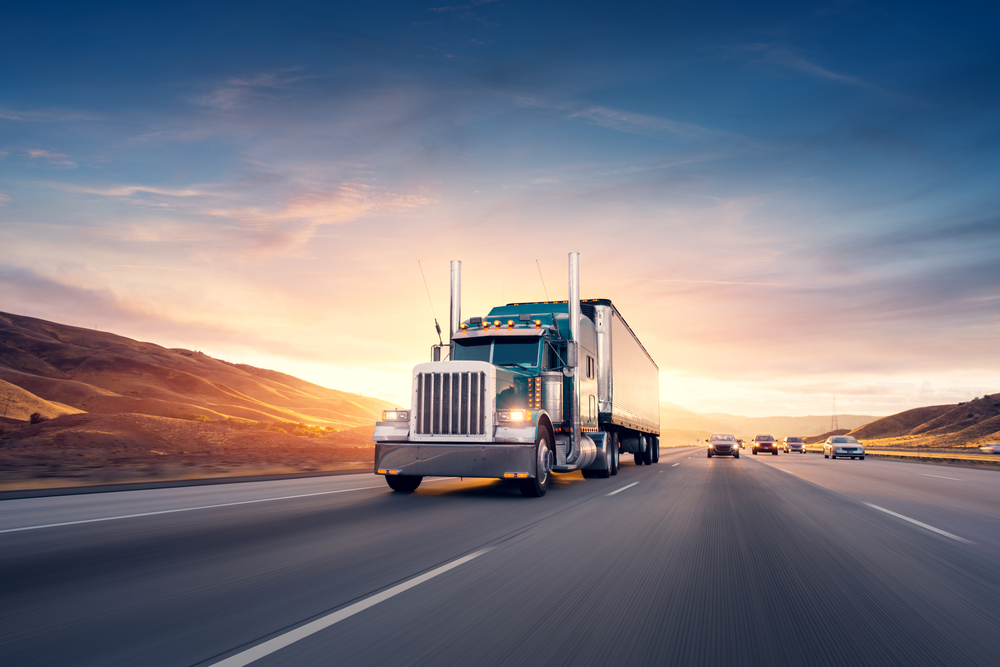 Trucks are typically considered "large" when they fall into one of the heavy-duty categories of trucks under the Federal Highway Administration's classification system. Heavy duty trucks include any truck with a gross vehicle weight rating of over 26,000 pounds. The size of these vehicles means they require significant training and care to safely operate. Negligent operation of a large truck can lead to a devastating accident, particularly when passenger vehicles are involved in the crash because the weight and speed of a large truck means it imparts much more force in a collision than smaller vehicles will. 
Although large trucks can be involved in a wide range of accidents on the road, here are some of the more common types of large truck accidents. 
Rollovers
A truck rollover occurs when a truck flips onto its side, or more rarely when it flips onto its roof or tumbles over multiple times. Due to their higher center of gravity, large trucks are much more susceptible to rollover accidents. Truck rollovers often occur due to taking a sharp curve too quickly, driving over a sharply-banked road, snow, and ice, excessive braking (particularly on downhills), oversteering, and tire blowouts or tread separations. 
Defective Tire Accidents
Tire defects or worn tires can lead to a sudden failure such as a blowout or tread separation. This can cause a truck driver to lose control of their vehicle, which may lead to a crash or to a collision with other vehicles.
Head-On/Rear-End/Sideswipe Collisions
One of the most deadly kinds of large truck accidents are collisions with other vehicles. Trucks may collide with other vehicles head-on when the truck crosses the center divider into the path of oncoming traffic or when a truck travels the wrong way down a one-way road. Rear-end collisions frequently occur when trucks tailgate other vehicles and/or speed, as smaller vehicles can slow down much more quickly than a large truck. Sideswipe or side-on collisions happen when truck drivers change lanes on the road without signaling or checking mirrors or when a truck driver fails to yield the right of way when turning left.
Road Departure Accidents
Another frequent type of large truck accident on highways is often classified as a "road departure," which may include simply running off the side of the road, or it can involve colliding with a median, barrier, curb, or culvert. Road departures may occur due to truck brake failures, truck driver intoxication, or drowsy or fatigued driving.
Pedestrian Accidents
A pedestrian accident involving a truck is frequently a deadly incident. Due to their sheer size, even a low-speed collision between a large truck and a pedestrian can be fatal. Even if the impact is not fatal, a pedestrian may be killed when they are caught under or crushed by the truck. Pedestrian accidents caused by trucks can occur when a driver fails to check mirrors and blind spots before turning through an intersection, or if a driver cannot see a pedestrian in front of their truck when proceeding through an intersection or crosswalk. 
Contact a Chatham Personal Injury Lawyer to Discuss Your Truck Accident Case in New Jersey
Did you or a loved one sustain serious injuries due to a truck accident in New Jersey? Don't let the medical bills pile up while you wait for the negligent party or their insurance company to do the right thing. Right now, you need an aggressive personal injury attorney on your side, fighting to get you the compensation you need, want, and deserve. The skilled attorneys at Blume, Forte, Fried, Zerres & Molinari represent clients injured because of truck accidents in Parsippany, Mount Olive, Rockaway, Union City, and throughout New Jersey. Call (973) 635-5400 or fill out our online contact form to schedule a free consultation about your case. We have an office conveniently located at One Main Street, Chatham, NJ 07928, as well as offices in Jersey City, Sea Girt, and North Bergen.
The articles on this blog are for informative purposes only and are no substitute for legal advice or an attorney-client relationship. If you are seeking legal advice, please contact our law firm directly.