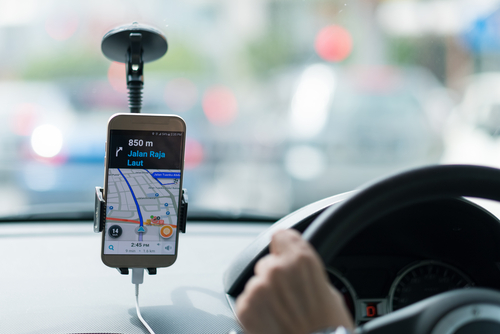 If you are involved in an accident with a vehicle driving for rideshare services such as Lyft or Uber, you may not know exactly what your legal rights and options for recovering compensation are when a rideshare company is involved.
What Are Uber and Lyft?
Uber and Lyft are two of the most popular "rideshare" services in the U.S. A rideshare service operates a service via a mobile phone application that connects drivers with passengers looking for rides, similar to a taxi service. However, rideshare vehicles cannot be hailed on the street, only through the mobile app. In addition, the price for a ride can vary based on factors such as distance, whether the rideshare vehicle is picking up and dropping off other passengers along your route, and even the time of day and demand on the service. The rideshare company also processes the payment from the passenger and pays the driver after taking a cut for itself.
Who Is Liable for Your Injuries If You Are Hit by an Uber or Lyft?
If you are hit by an Uber or Lyft vehicle, you normally would pursue compensation from the rideshare driver's insurance company. Rideshare drivers normally carry commercial auto liability insurance policies or have riders on their personal auto policies that provide coverage for their rideshare driving activities.
In addition, rideshare companies such as Uber and Lyft also typically provide insurance coverage for drivers, which is normally triggered when the driver's own insurance either denies coverage or is exhausted.
Lyft's and Uber's Insurance Coverage
Lyft and Uber provide insurance coverage whose availability and limits vary depending on the circumstances at the time of the accident:
Period 0 (the driver is not logged into the mobile application) – Uber and Lyft do not offer coverage and the driver's own insurance policy will apply.
Period 1 (the driver is logged into the application and is awaiting a ride request) – $50,000 per person/$100,000 per accident of bodily injury liability coverage, and $25,000 of property damage liability coverage.
Period 2 (the driver is driving to pick up a passenger) and Period 3 (the driver has a passenger in their vehicle) – Combined bodily injury/property damage liability coverage of up to $1 million. Uninsured/underinsured motorist coverage may also be available when a passenger is in the vehicle. 
What to Do After an Uber/Lyft Accident
After you have been in an accident with an Uber or Lyft, you should try to take photos or video of the accident scene with your cell phone, if possible. You should also report the accident to law enforcement, especially if the accident resulted in injuries or more than minor property damage. You should also report the accident to your insurance company as well as to Uber or Lyft. Accidents can be reported to the rideshare company either through their mobile application or by contacting their support hotline.
Can You Sue the Rideshare Company?
Although you may want to sue the rideshare company if you have sustained significant losses due to an accident with an Uber or Lyft, the law is still in flux regarding whether rideshare drivers are employees (allowing the rideshare company to be sued under employer liability) or are independent contractors (for which the rideshare company cannot be subject to employer liability).
Contact a Chatham Personal Injury Lawyer to Discuss Your Uber/Lyft Case in New Jersey
Did you or a loved one sustain serious injuries due to an Uber or Lyft accident in New Jersey? Don't let the medical bills pile up while you wait for the negligent party or their insurance company to do the right thing. Right now, you need an aggressive personal injury attorney on your side, fighting to get you the compensation you need, want, and deserve. The skilled attorneys at Blume, Forte, Fried, Zerres & Molinari represent clients injured because of Uber in Parsippany, Mount Olive, Rockaway, Union City, and throughout New Jersey. Call (973) 635-5400 or fill out our online contact form to schedule a free consultation about your case. We have an office conveniently located at One Main Street, Chatham, NJ 07928, as well as offices in Jersey City, Sea Girt, and North Bergen.
The articles on this blog are for informative purposes only and are no substitute for legal advice or an attorney-client relationship. If you are seeking legal advice, please contact our law firm directly.