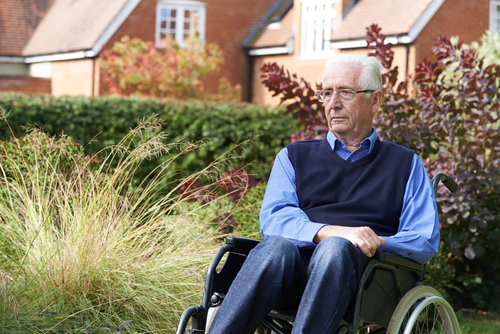 Nursing home neglect refers to the failure to provide care and services for a resident's physical and/or emotional needs. Nursing home neglect can result in serious injuries or even death if actions are not taken in time to protect a nursing home resident suffering from neglect. If you have a family member or know someone you suspect is being neglected in a nursing home, you have multiple options for filing a report and getting that person the resources and protection they need.
Options for Reporting Nursing Home Neglect
As an initial matter, if you believe that someone you know is facing a medical emergency or is in life-threatening danger, you can call 911 to report your concerns and get emergency help.
For ongoing nursing home neglect, reporting your suspicions that a loved one or a friend in a nursing home is suffering from neglect begins with documenting the facts and evidence that have given rise to your suspicions. Having proper documentation will ensure that appropriate action is taken more promptly. You may want to take photographs of visible evidence of neglect, such as injuries the resident has suffered or poor living conditions that indicate a lack of care. Medical records for treatment of injuries or other medical conditions, such as pressure ulcers, dehydration, or malnutrition can also serve as evidence of neglect.
If you suspect neglect due to more subtle signs, such as changes in the resident's behavior or demeanor, you should document when you first noticed changes and how those changes progressed over time.
Options for reporting suspected nursing home neglect to the authorities include:
The New Jersey Long-Term Care Ombudsman, which is an office that advocates for nursing home residents and investigates allegations of neglect in nursing homes or other long-term care facilities. The ombudsman will investigate and help try to resolve complaints or concerns of neglect, and where necessary will make referrals to other state agencies for further action.
Local authorities, such as local law enforcement, if you suspect that criminal activity has been committed, or if you believe a nursing home resident is in imminent danger of harm.
County adult protective services — each county in New Jersey has an office responsible for investigating and responding to allegations of neglect of adults.
The New Jersey Department of Health, which maintains a website, phone hotline, and fax number to receive complaints about health care facilities in the state, including nursing homes and long-term care facilities. 
Signs of Nursing Home Neglect
Warning signs and symptoms that a nursing home resident has been the victim of or is suffering from neglect can include:
Untreated injuries and injuries in various states of healing, especially fall-related injuries like bruises or broken bones
Malnutrition
Bedsores/pressure ulcers
Poor hygiene
Dirty or soiled clothing or bedding
Unsanitary living conditions or an unsanitary nursing home facility
Missed medication doses
Wandering or elopement
Anxiety or depression
Loss of interest in activities
Fear of being left alone
Unusual changes in behavior, such as agitation
Engaging in soothing behaviors, such as rocking, thumb-sucking, or mumbling
Withdrawal or unresponsiveness
Read more: How To Prove Negligence In A Personal Injury Case Against A Nursing Home
Contact a Chatham Nursing Home Abuse Lawyer to Discuss Your Case Today
Seniors in nursing homes and other care facilities deserve to be treated with respect and dignity. Additionally, nursing home staff needs to ensure that patients are safe and secure at all times. If your loved one suffered an injury, or worse, due to nursing home negligence or abuse in New Jersey, you need to speak with a qualified attorney. The experienced nursing home neglect attorneys at Blume Forte Fried Zerres & Molinari represent clients throughout New Jersey, including Bayonne, Hoboken, West New York, and Kearny. Call (973) 635-5400 or fill out the online contact form to schedule a free consultation today. We have an office conveniently located at One Main St., Chatham, NJ 07928, as well as offices in Jersey City, Sea Girt, and North Bergen.
The articles on this blog are for informative purposes only and are no substitute for legal advice or an attorney-client relationship. If you are seeking legal advice, please contact our law firm directly