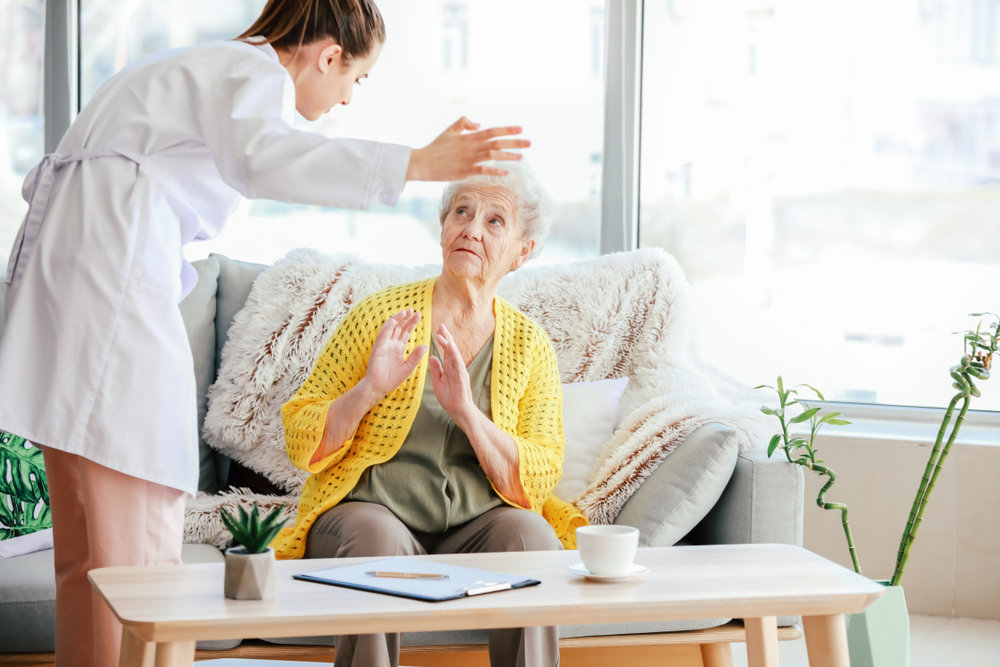 Making the decision to place a loved one in a nursing home isn't easy. However, many people are forced to make this difficult decision. They do so with the belief that their loved one will receive the care they need under the supervision of trained and experienced nursing home staff. Unfortunately, this isn't always the case. There are instances when those under the care and supervision of nursing homes suffer injuries as a result of the negligence or reckless actions of the nursing home staff.
When a loved one has been injured while under the care of nursing home staff and the injury is a result of the negligence of the nursing home, you may be able to recover compensation through a personal injury lawsuit against the nursing home. However, in order to be successful, you must prove negligence.
Proving Negligence in a Nursing Home Lawsuit
Pursuing negligence against a nursing home is more complex than pursuing compensation against an individual. Nursing homes can be held liable for the actions (or lack thereof) of their employees. They can also be held liable for failures in the management of the nursing home such as failing to adequately staff the facility or failing to employ and monitor adequately qualified staff.
Proving negligence is key to the success of a personal injury lawsuit against a nursing home. You must prove that there were:
Duty of care
Nursing home residents are under the care of the nursing home. The nursing home has certain obligations and duties towards the resident. These are often outlined in the contract that is signed on behalf of the nursing home resident prior to their entry into the nursing home. If the nursing home fails to meet its obligations and duties as outlined in the contract and the resident is injured as a result, they can be held liable. If no contract was signed, federal and state laws governing nursing home care will apply. Your attorney can also help provide expert witnesses to establish a duty of care owed by the nursing home to the injured resident.
Breach of duty of care
You will also need to show that the nursing home breached their duty of care to your loved one. This could be through implementing policies or procedures that are flawed or not meeting an acceptable standard of care when caring for your injured loved one. This usually requires the testimony of an expert in the industry.
The breach of duty of care caused injuries and other losses
This is the hardest element of a personal injury case to prove. You must provide evidence to show that the negligent or reckless actions of the nursing home staff or the policies or procedures of the nursing home were the primary cause of the injuries. You can do this by providing eyewitness testimonies or testimonies provided by an expert in the field.
The injuries resulted in losses
You must show that the injured resident has suffered both economic and non-economic losses as a result of their injuries. These may include medical bills that they have incurred as a result of treating the injuries, physical pain and suffering, or even psychological distress.
If your loved one has suffered injuries under the care of a nursing home contact our law firm. We will provide you with the guidance and representation you need to ensure that justice is served.
Contact a Chatham Personal Injury Lawyer to Discuss Your Nursing Home Case in New Jersey
Did you or a loved one sustain serious injuries due to nursing home abuse in NJ? Don't let the medical bills pile up while you wait for the negligent party or their insurance company to do the right thing. Right now, you need an aggressive personal injury attorney on your side, fighting to get you the compensation you need, want, and deserve. The skilled attorneys at Blume, Forte, Fried, Zerres & Molinari represent clients injured in nursing homes in Parsippany, Mount Olive, Rockaway, Union City, and throughout New Jersey. Call (973) 635-5400 or fill out our online contact form to schedule a free consultation about your case. We have an office conveniently located at One Main Street, Chatham, NJ 07928, as well as offices in Jersey City, Sea Girt, and North Bergen.
The articles on this blog are for informative purposes only and are no substitute for legal advice or an attorney-client relationship. If you are seeking legal advice, please contact our law firm directly.