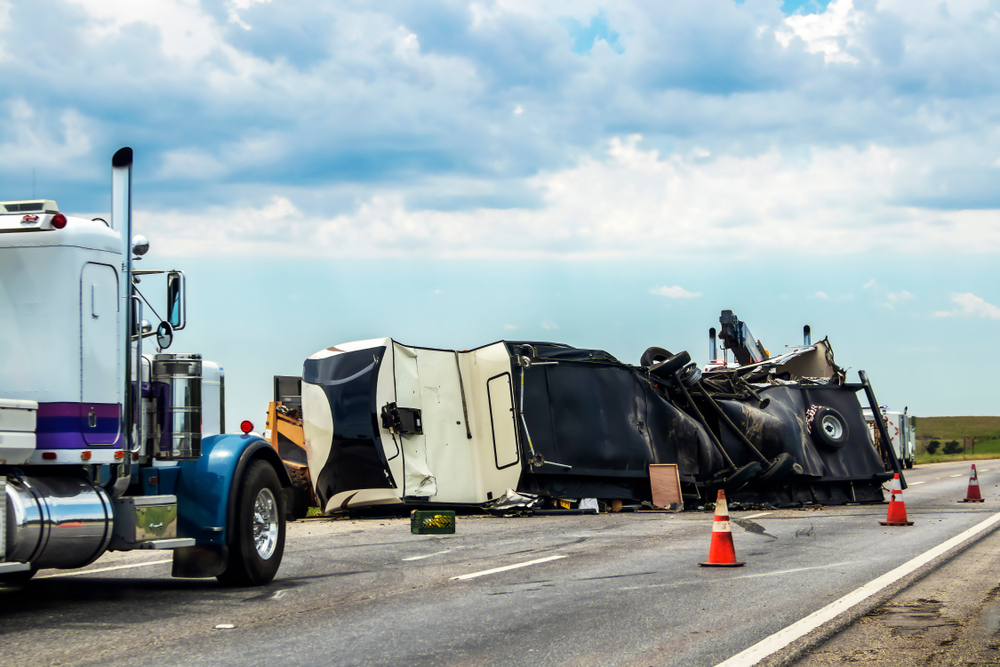 Truck accidents often have a devastating impact. They often result in serious injuries and extensive property damage. Seeking financial compensation is important not just to ensure that justice is served, but also to provide you and your family with the financial resources you need to overcome the devastating impact of the accident.
Truck accident claims are different from claims for motor accidents only involving passenger vehicles. These cases are more complex as they don't only involve the individual truck driver but also the company the driver works for. They also often involve large compensation as victims often suffer life-altering injuries. It helps to have an experienced truck accident lawyer fighting in your corner. 
How Much Does It Cost to Hire a Truck Accident Lawyer?
Many truck accident victims are concerned about the cost of hiring a truck accident lawyer. The truth is that many truck accident lawyers operate on a contingency fee basis. This means that their fee is dependent on whether they are able to recover financial compensation on your behalf. If they are not able to recover financial compensation, they will not receive their fee for handling the case. Their fee is a percentage of the payout given as compensation. You can therefore access high-quality legal representation without worrying about how you will afford these services.
How Does Contingency Fee Work?
Attorneys that work on a contingency fee will generally:
Provide the resources required to build a strong claim on your behalf. They take on the whole financial burden of pursuing the settlement on your behalf.
Determine how much your case is worth based on the circumstances of your case. They demand settlement based on this estimation.
Represent you throughout the claims process. This includes contacting the insurance company that represents the trucking company and the truck driver or any other at-fault party and negotiating a settlement.
Take a percentage of the payout that you are given. This will be deducted from the check they receive before sending the rest of the amount to you.
While you don't have to worry about paying your attorney upfront for their services, you should still ensure that you understand their pricing before engaging them. Most states set a limit that attorneys can charge as a contingency fee. However, this doesn't mean that all attorneys charge the same. You should check the percentages charged and any other conditions attached to retaining their services. Negotiate the percentage if you feel it is too high.
Will I Need to Pay a Retainer?
Most truck accident attorneys will not ask for a retainer in order to provide you with legal services. Many will not charge you anything upfront for their services. You can, therefore, rest assured that you can access the quality legal services you need to get favorable results in your case. Hiring an attorney will take the stress out of the claims process and allow you to focus on recovering from your injuries and picking up the pieces of your life.
Contact us today to consult with an experienced truck accident attorney and get started with pursuing the compensation that is rightly yours.
Contact a Chatham Personal Injury Lawyer to Discuss Your Truck Accident Case in New Jersey
Did you or a loved one sustain serious injuries due to a truck accident in NJ? Don't let the medical bills pile up while you wait for the negligent party or their insurance company to do the right thing. Right now, you need an aggressive personal injury attorney on your side, fighting to get you the compensation you need, want, and deserve. The skilled attorneys at Blume, Forte, Fried, Zerres & Molinari represent clients injured because of truck accidents in Parsippany, Mount Olive, Rockaway, Union City, and throughout New Jersey. Call (973) 635-5400 or fill out our online contact form to schedule a free consultation about your case. We have an office conveniently located at One Main Street, Chatham, NJ 07928, as well as offices in Jersey City, Sea Girt, and North Bergen.
The articles on this blog are for informative purposes only and are no substitute for legal advice or an attorney-client relationship. If you are seeking legal advice, please contact our law firm directly.