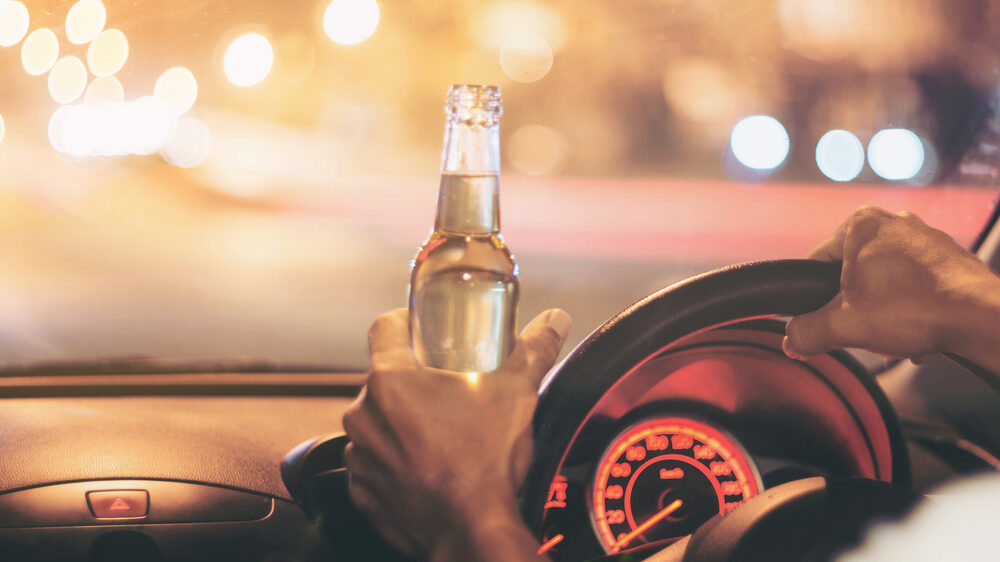 In the unfortunate event that you become a victim of a drunk driving accident in New Jersey, you're likely grappling with a host of questions and concerns. You may be wondering how to file a claim, who can be held responsible, and what legal options are available to you. The laws surrounding drunk driving accidents can be intricate, and successfully navigating the civil justice system often requires the expertise of a proficient personal injury attorney. In this comprehensive guide, we aim to demystify the steps involved in filing a claim, the role of legal representation, and the critical statutes that could impact your case.
Can You Sue a Drunk Driver for Damages in New Jersey?
The answer is unequivocally yes. If you've sustained personal injury or property damage due to an accident caused by a drunk driver, you possess the legal right to file a lawsuit against that individual. In legal terminology, drunk driving is categorized as per se negligence, meaning the act of driving under the influence itself constitutes a breach of duty, thereby making the drunk driver liable for any ensuing damages.
However, it's essential to understand that proving the drunk driver's culpability is not always straightforward. In some instances, the accident may have other contributing factors. This complexity underscores the necessity of enlisting the services of a competent personal injury lawyer. A skilled attorney can help substantiate your claim by gathering vital evidence such as police reports, toxicology tests, and eyewitness accounts.
Importance of Legal Representation in Drunk Driving Accident Claims
When it comes to pursuing a drunk driving accident claim in Hackensack or elsewhere in New Jersey, having a knowledgeable personal injury attorney by your side can be invaluable. Attorneys with expertise in this area are adept at investigating the nuances of a drunk driving accident. They will collect crucial evidence, including but not limited to accident scene photographs, police reports, and statements from witnesses.
If there are disputes regarding the liability of the accident, your attorney will be pivotal in unraveling the intricacies of New Jersey's negligence laws. They will meticulously construct your case to ensure you receive the maximum compensation possible, thereby mitigating any potential financial hardship you might experience as a result of the accident.
Exploring Third-Party Liability: New Jersey's Dram Shop Law
New Jersey law stipulates that, aside from the drunk driver, other parties can also be held accountable for the car accident. Known as the Dram Shop Law, this statute prohibits establishments like bars and restaurants from serving alcohol to minors (below 21) or individuals who appear to be visibly intoxicated. Should such an establishment violate this law and the person they serve causes an accident, the injured party has the right to file a lawsuit against the establishment in addition to the drunk driver.
Understanding Time Constraints: Statute of Limitations
Time is of the essence when it comes to filing a drunk driving accident claim in New Jersey. Although you might be inclined to delay your lawsuit until your recovery is complete, New Jersey law typically imposes a two-year statute of limitations. This means you have to file your lawsuit within two years from the date of the accident. Exceptions to this rule do exist; for instance, minors have until their 18th birthday for the statute to commence.
Contact Blume, Forte, Fried, Zerres & Molinari For a Free Consultation About Your Drunk Driving Accident Case
When life takes an unexpected turn, you need more than just legal advice; you need a champion in your corner. At Blume, Forte, Fried, Zerres & Molinari, we are committed to being that champion. Our team of accomplished personal injury attorneys brings a collective experience that spans multiple decades and numerous case victories. Specializing in handling drunk driving accidents across New Jersey, we are well-equipped to navigate the complexities of the civil justice system, so you don't have to.
Our firm has a distinguished track record, marked by successful outcomes and substantial settlements for our clients. From initial consultations to courtroom representations, we offer end-to-end legal services tailored to your unique needs. We understand the physical and emotional toll of an accident, which is why we prioritize your well-being at every step of the legal process. With offices in Chatham, Jersey City, Sea Girt, and North Bergen, we make it easy for you to access top-notch legal services, no matter where you're located in New Jersey.
Don't navigate the legal labyrinth alone. Trust the experienced attorneys at Blume, Forte, Fried, Zerres & Molinari to guide you towards the justice and compensation you rightfully deserve. Contact us today to schedule a free, no-obligation consultation. Because when it comes to your life, your family, and your future, you deserve nothing but the best.
Disclaimer: The articles on this blog serve purely as informational resources and should not be considered legal advice or a substitute for an attorney-client relationship. If you are seeking legal counsel, we strongly recommend contacting our law firm directly.