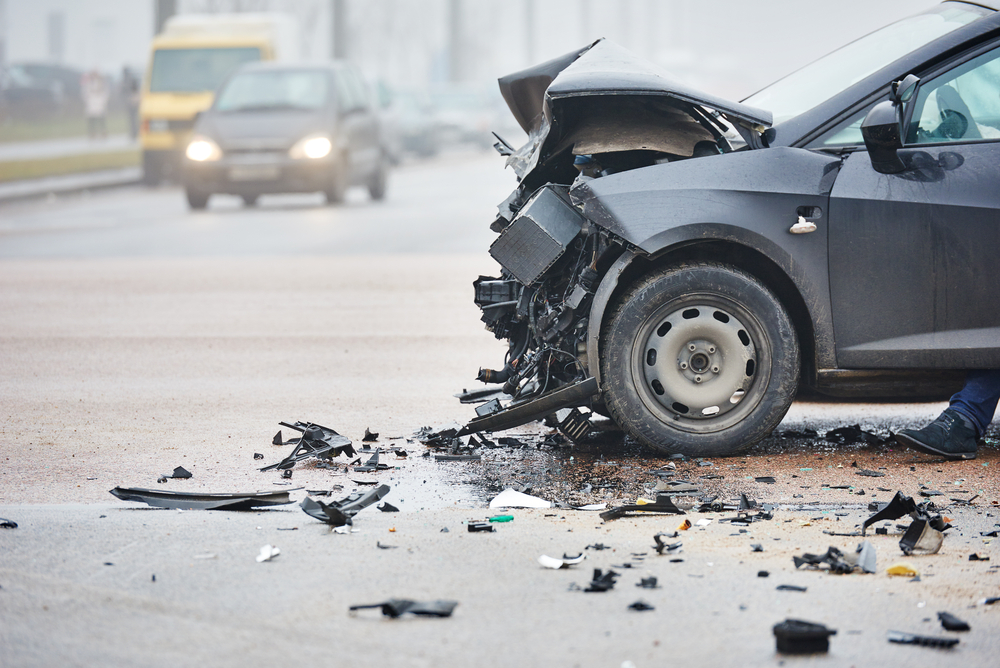 For many, the holiday season means getting together with co-workers, friends, and family. The holidays are often filled with office parties, family gatherings and dinners, or dinner and drinks with friends. However, because alcohol is usually a feature of holiday gatherings, the winter often means an increase in the rate of drunk driving accidents. Here's why more drunk driving accidents occur during the winter.
Why Does the Rate of Drunk Driving Accidents Increase During the Winter?
Some of the factors that contribute to the increase in drunk driving accidents in winter include:
The period between Thanksgiving and New Year's sees more motorists on the road as people travel for the holidays or are out and about holiday shopping
Roads are more likely to be hazardous due to sleet, snow, or black ice
People who rarely drink and have a low tolerance for alcohol may choose to indulge during the holidays, thinking that they will be "okay" to drive home
Days are shortest around the winter solstice, meaning that drivers are more likely to be driving during nighttime
People tend to leave holiday gatherings during the late evening or early morning hours, which means that not only might they be intoxicated, but they may also be feeling the effects of drowsiness or fatigue
How to Avoid Drunk Driving Accidents in Winter
Tips to keep in mind to help reduce your risk of being involved in a drunk driving accident this winter include:
Make plans to get home safely if you plan to drink out at a holiday party or gathering. Good options include having a designated driver, calling a rideshare or taxi, taking public transit, or planning to stay over at your friend's or family member's home or somewhere within walking distance.
Avoid driving during the later evening and early morning hours, especially on the holidays themselves as well as on the weekends, when intoxicated drivers are most likely to be leaving gatherings and getting on the road.
If you see a motorist whom you suspect may be intoxicated because they are weaving on the road or driving recklessly, do not attempt to follow them or flag them down. Leave extra space between you and the other vehicle. Make a note of the vehicle's make/model/color and registration number. Where safe to do so, pull over or into a parking lot to contact the police to report the driver.
Compensation Available in a Drunk Driving Accident Claim
If you are hit by a drunk driver this winter, you may be entitled to seek financial recovery for expenses and losses such as:
Vehicle repair bills, or reimbursement for the value of your totaled vehicle
Medical and rehabilitation expenses
Costs of long-term care and personal support
Past, ongoing, and future wages/income or lost earning capacity
Physical pain and anguish
Emotional trauma or distress
Reduced quality of life due to permanent disability/impairment or visible scarring and disfigurement
In addition, you might be awarded punitive damages in a drunk driving lawsuit if the intoxicated driver engaged in egregious, shocking conduct.
Contact a Chatham Personal Injury Lawyer to Discuss Your Drunk Driving Accident Case in New Jersey
Did you or a loved one sustain serious injuries due to a drunk driving accident in New Jersey? Don't let the medical bills pile up while you wait for the negligent party or their insurance company to do the right thing. Right now, you need an aggressive personal injury attorney on your side, fighting to get you the compensation you need, want, and deserve. The skilled attorneys at Blume, Forte, Fried, Zerres & Molinari represent clients injured because of drunk driving accidents in Parsippany, Mount Olive, Rockaway, Union City, and throughout New Jersey. Call (973) 635-5400 or fill out our online contact form to schedule a free consultation about your case. We have an office conveniently located at One Main Street, Chatham, NJ 07928, as well as offices in Jersey City, Sea Girt, and North Bergen.
The articles on this blog are for informative purposes only and are no substitute for legal advice or an attorney-client relationship. If you are seeking legal advice, please contact our law firm directly.