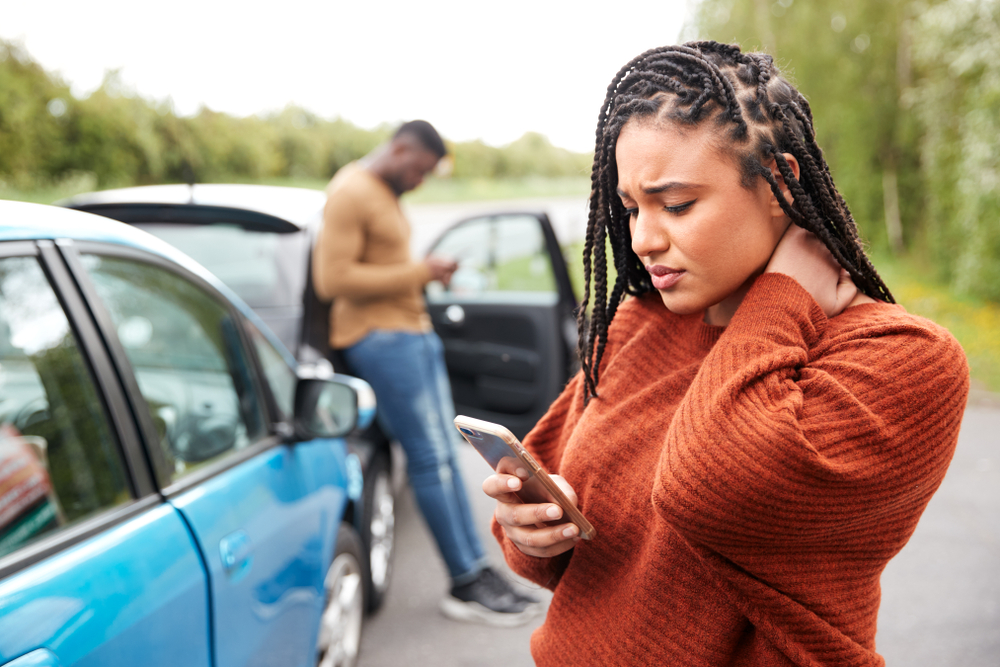 A car accident can have life-altering consequences for a driver or passenger who was involved in a crash. While some minor fender-benders that do not result in injuries may not require the involvement of a car accident attorney, if you have incurred injuries and any substantial financial loss from a car accident, it can be incredibly helpful to work with an attorney while pursuing compensation. When you hire a car accident lawyer, you can avoid much of the stress that comes with a car accident claim and can improve your chances of maximizing your compensation. 
When You Might Need a Hit-and-Run Attorney
If you were involved in a hit-and-run car accident, you need legal representation to ensure that you have the opportunity to secure a financial recovery for your injuries and losses. Examples of situations that constitute a "hit-and-run" accident include:
Drivers who fail to stop at or immediately return to the scene: The law imposes an obligation upon all drivers to stop at or immediately return to the scene of an accident that they were involved in. When a driver fails to do so, it is the classic scenario of a hit-and-run car crash
Drivers who provide false information: The law also requires motorists who are involved in an accident to exchange insurance information with the other drivers involved in a collision or the owners of any property that may have been damaged in the accident. However, some motorists who think or know that they were at fault for the accident may try to escape liability by providing false contact, license, or insurance information. If you were involved in an accident with a driver who gave you bogus information, a hit-and-run accident lawyer may be able to help you track the motorist down.
You Should Always Talk to a Lawyer After a Car Accident
Whether you were involved in a hit-and-run car crash or a "regular" car accident, it is important to talk to a lawyer. While you may think that you have a relatively minor compensation claim, consulting with an attorney can help you to better understand your legal rights and options and what your car accident claim might be really worth.
How an Attorney Can Help You with a Car Accident Claim
Some of the benefits that come with obtaining legal representation for a car accident claim include:
An attorney can thoroughly investigate the accident to recover all available evidence, including accident scene photos, eyewitness statements, and police accident reports
A lawyer will have experience building effective, persuasive cases to prove your right to compensation, including working with expert witnesses where necessary
Your attorney can handle communicating with the insurance company for you so that you do not need to worry about inadvertently saying something or providing information that the insurer may try to use to deny or minimize your claim
A lawyer can identify all potentially liable parties and available insurance coverage to maximize your options for financial recovery
Your attorney can document your expenses and losses, including estimating your future anticipated needs
A seasoned car accident lawyer can negotiate for a fair and full settlement of your claim, or if necessary can take your case to court and to trial to fight for maximum compensation for you
Contact a Chatham Personal Injury Lawyer to Discuss Your Car Accident Case in New Jersey
Did you or a loved one sustain serious injuries due to a car accident in New Jersey? Don't let the medical bills pile up while you wait for the negligent party or their insurance company to do the right thing. Right now, you need an aggressive personal injury attorney on your side, fighting to get you the compensation you need, want, and deserve. The skilled attorneys at Blume, Forte, Fried, Zerres & Molinari represent clients injured because of car accidents in Parsippany, Mount Olive, Rockaway, Union City, and throughout New Jersey. Call (973) 635-5400 or fill out our online contact form to schedule a free consultation about your case. We have an office conveniently located at One Main Street, Chatham, NJ 07928, as well as offices in Jersey City, Sea Girt, and North Bergen.
The articles on this blog are for informative purposes only and are no substitute for legal advice or an attorney-client relationship. If you are seeking legal advice, please contact our law firm directly.